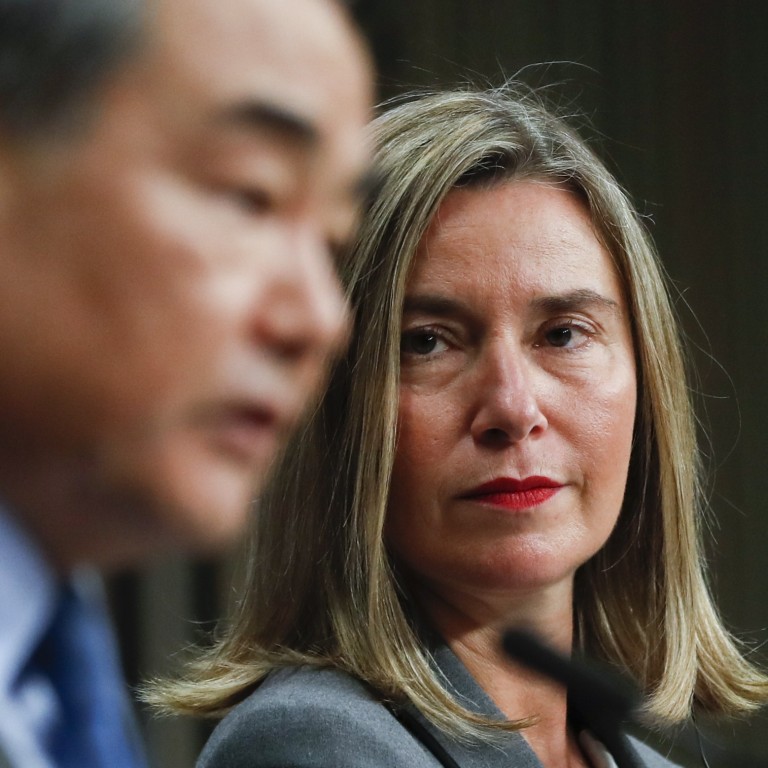 Will Trump's tariffs forge a new EU-China alliance? Not unless Beijing bridges the gap on human rights and investment
Europe has concerns over Hong Kong, Huawei and barriers to China's market that Beijing will have to assuage
But while an anti-Trump front is unlikely, cooperation in other areas, including climate change and infrastructure investment, is possible
China will soon be in good company as a target of US President Donald Trump's maximum trade pressure campaign. An October 2 ruling by the World Trade Organisation will allow the United States to impose tariffs on imported goods worth
US$7.5 billion
from the European Union from October 18, paving the way for a tit-for-tat commercial battle between the two sides of the Atlantic.
The question is now whether the mounting EU-US trade war will prompt Europe to join forces with China. Unsolved problems in economic relations, coupled with
European concerns
about the Chinese handling of the crisis in Hong Kong, make it difficult for the two parties to build an anti-Trump front – as tactical as it might be. But areas of possible cooperation exist between China and the EU.
The WTO's decision followed a 15-year dispute between the US and the European bloc over controversial state aid for their aircraft makers – Boeing and Airbus, respectively.
EU leaders said they would retaliate if the US government were to go ahead with the tariffs. The WTO is expected to rule next year on what duties the EU can slap on the US for its subsidies for Boeing.
The US already levied tariffs on steel and aluminium imports from Europe last year. The EU struck back with US$3.1 billion worth of duties on US products, and will hit back if the Trump administration delivers tariffs on European cars.
China is in a worse position. The US has so far imposed over US$360 billion worth of tariffs on Chinese goods, while Beijing has responded with duties on some
US$110 billion
of US items.
China and the EU could try to offset losses linked to US tariffs by bolstering bilateral commercial ties. Recent data show that the combined trade volume between the European grouping and China is steadily increasing.
In January to July this year, EU exports to China
grew 8.4 per cent
, to US$141.3 billion, compared with the same period in 2018, and European imports of Chinese goods rose to US$261.1 billion, an increase of
9.4 per cent
compared with the first seven months of 2018.
But before working on a comprehensive trade deal, China and the EU are focusing on the completion of an investment agreement by 2020, as agreed to by both parties during their summit in April. The last round of talks took place on September 23-24 in Beijing and, according to the
EU Commission
, they made progress in key fields such as financial services, capital movements and state-to-state dispute settlement.
However, it appears that the Chinese and the Europeans are still far from consensus on sustainable development – the respect of internationally recognised environmental and labour standards in foreign investments.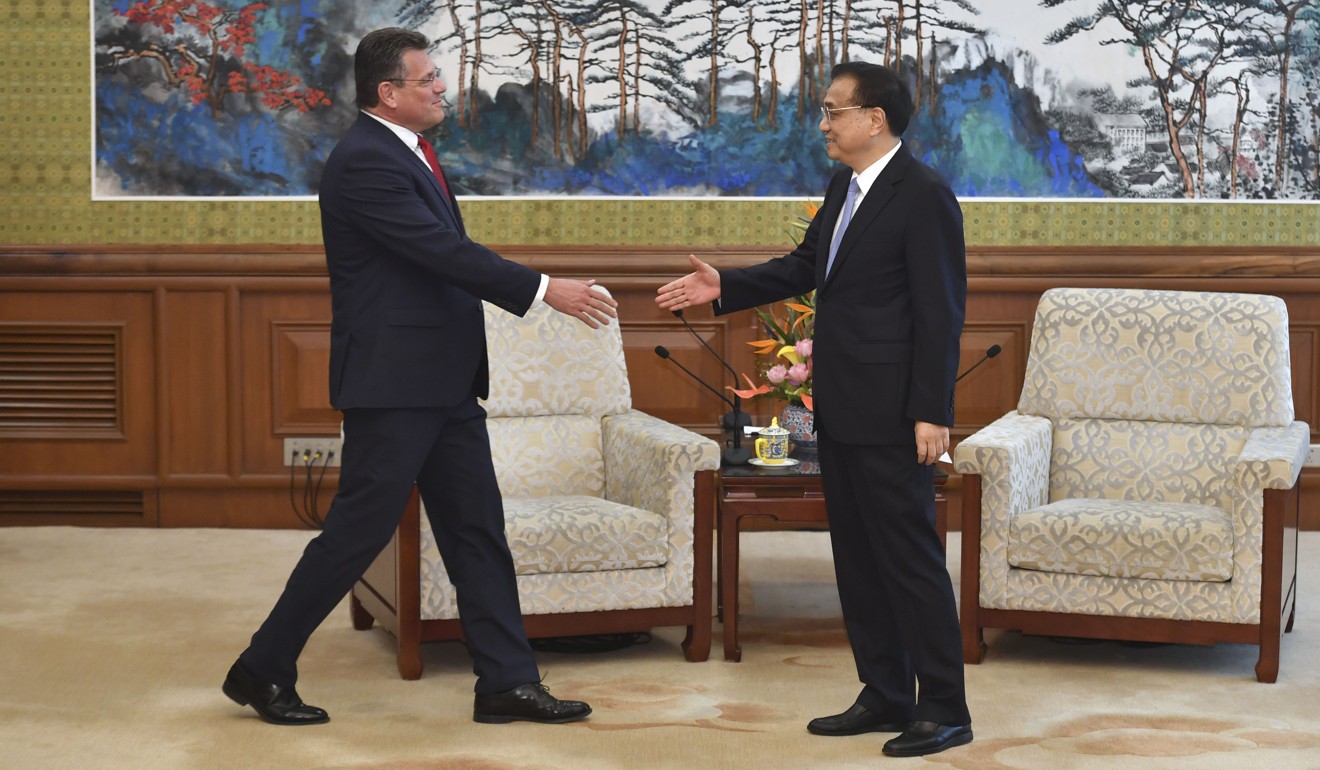 The EU wants a level playing field for European businesses that intend to invest in China, precisely the same treatment that Chinese investors receive in Europe. It is doubtful that Sino-European investment negotiations will gain significant traction without a breakthrough on this issue.
It has been reported that European retailers are divesting from the Chinese market, while tech giants such as Finland's Nokia and Sweden's Ericsson are considering to establish new supply chains outside China.
Worries about China's dumping practices, theft of intellectual property, forced technology transfers, strong state intervention in the economy and possible use of companies such as Huawei
to spy
on European telecom networks, also all contribute to making the China-EU dialogue more tense.
There is also the problem of Beijing's poor performance on political and human rights. Needless to say, the
Hong Kong turmoil
is a severe test for Sino-European ties. EU foreign policy chief Federica Mogherini declared earlier this month that the escalation of violence and continuing unrest in the city, including the use of live ammunition, were "deeply troubling".
All that said, Trump's withdrawal from the 2015 Paris accord to stem global warming has pushed China and Europe to partner in the fight against climate change. It is little known that the European Investment Bank, owned by the 28 EU member states, has supported new sustainable transport projects in China – and other Asian countries – in recent years.
Cooperation on infrastructure investment across Eurasia is also promising for China and the EU. The European bloc and Japan recently agreed on establishing a connectivity partnership to develop sustainable and quality infrastructure across Eurasia and beyond.
At first glance, the plan is a response to China's Belt and Road Initiative, aimed at reviving the ancient Silk Road between East Asia and western Europe. But the EU has never ruled out cooperating with China on this front, provided their joint efforts on Eurasian connectivity are based on market rules, social and environmental sustainability, transparency, level playing field for all investors and open procurement.
It is significant that China, the EU and the European Bank for Reconstruction and Development are already working together to expand high-quality investment to improve transport links in Central Asia and beyond.
European and Chinese leaders face an uphill struggle to overcome their differences on trade and investment. However, the need to rein in the Trump tide could force them to find some common ground. After all, they are now brothers-in-arms against the US president's trade wars.
Emanuele Scimia is an independent journalist and foreign affairs analyst