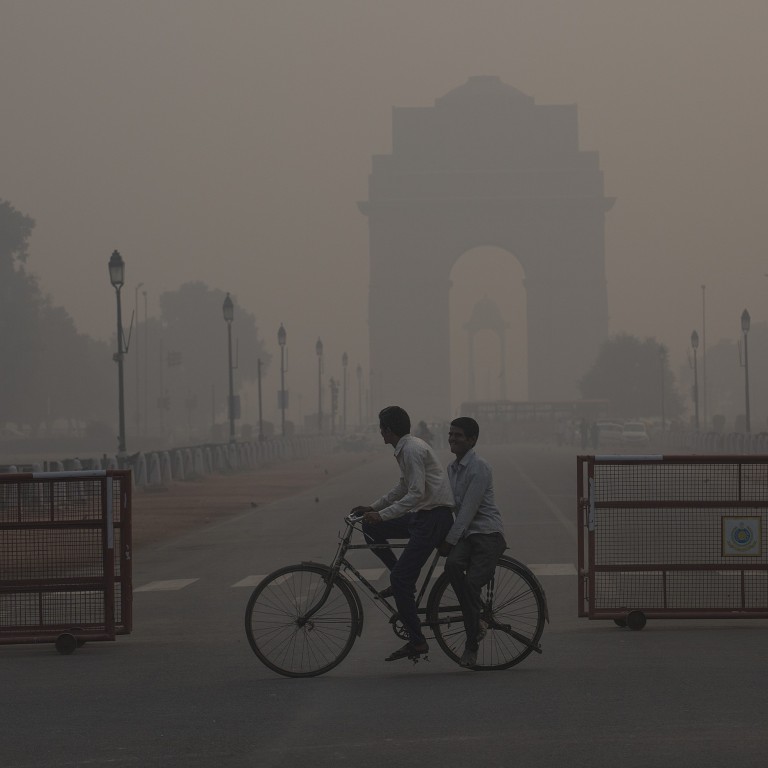 New Delhi's pollution crisis is a lesson to the world: politicians blowing hot air are not the solution to climate change
Elected leaders have preferred to play the blame game over severe pollution in India's cities, especially the capital
This should show the world that political sloganeering is not the answer to an increasingly inhospitable climate
The Indian capital of New Delhi was recently crowned the most polluted city in the world. Pollution was
so severe
in November that people were advised to stay home and schools were closed.
Delhi Chief Minister Arvind Kejriwal, leader of the
Aam Aadmi Party
(AAP), said in October that the city was choking because farmers in neighbouring states had been burning straw left over after the harvest. In response, the government of the state of Punjab acted against nearly 3,000 farmers, but chief minister Amarinder Singh also said that Kejriwal was "playing political games" instead of addressing the problem.
After Delhi's air quality dipped further, the AAP temporarily reinstated its "odd-even" scheme, under which cars with licence plates ending in an odd number were only allowed on the streets on odd-numbered dates of the month while cars with even-numbered licence plates could only run on even dates, with some exceptions. The scheme has run several times since 2016, proving ineffective or, at best, a short-term fix.
The party also announced that women could use the city's public transport for free to encourage more women to use the public transport system instead of private cars, which would also improve
their safety
.
While other politicians accuse the AAP of not taking the pollution crisis seriously and of vilifying farmers, long-term solutions have yet to be discussed. The arguments between the AAP and other parties – in some cases, long Twitter battles — have been vitriolic and futile.
For example, a member of parliament from the Bharatiya Janata Party (BJP) asked why the Delhi government hadn't allotted funds for water sprinklers to minimise air pollution due to dust, with the central government, led by the BJP's Narendra Modi, then having to step in with funding. Another BJP member of parliament said: "Earlier, the chief minister coughed alone. Now, the whole of Delhi coughs with him. The only thing he has given to Delhi for free is pollution."
Delhi's pollution woes extend beyond air quality though: a study conducted by the Bureau of Indian Standards found that Delhi had the most unsafe water among 21 of the country's major cities. Kejriwal dismissed the study, saying it was "false and politically motivated".
However, Delhi is not an outlier when it comes to pollution in India; the country has six of the world's 10 most polluted cities.
Indian politicians have been quick to capitalise on the issue of pollution. One central government minister promised earlier this year that Delhi would be free of air and water pollution in the next three years. Bold declarations such as this one are too frequent in
Indian politics
and have no space in serious discussions on climate change. It is not a matter to be taken lightly. Yes, climate change is a political matter to some extent, but the Indian people must determine that extent – not their politicians.
Climate change needs long-term solutions not constant soapboxing. Indian farmers do not have adequate access to sustainable agricultural methods, especially given the
extreme fluctuations
in rainfall patterns the country has seen over the last few years.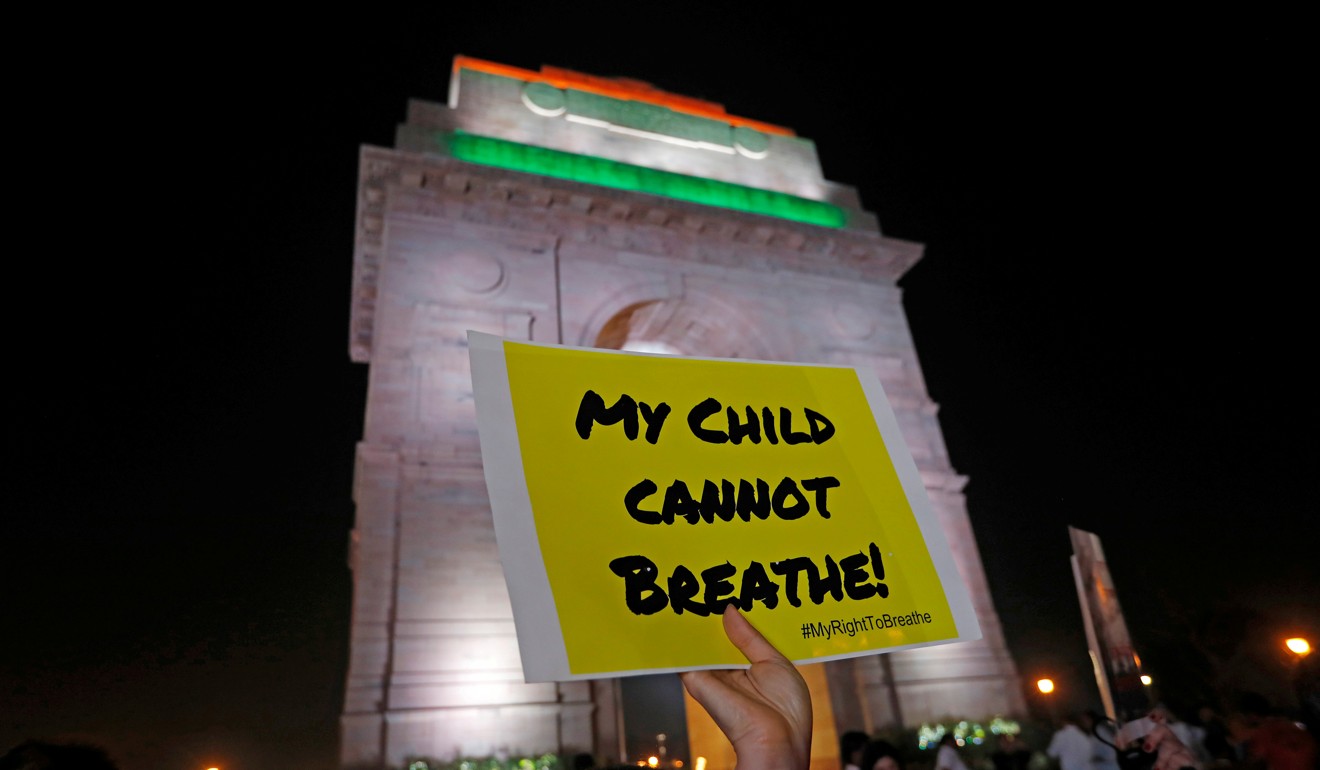 Delhi, in particular, needs to refocus its attention from licence plates to its
coal-based thermal power plants
– there are 13 such plants exist within a 300-km radius of the city.
While politicians – and many upper-middle-class Indians – can afford to stay home with their air conditioners and air purifiers, the average person on the street cannot. They don't have
masks
, they don't have the privilege that comes with a good education of understanding why the air is the way it is and they lack access to good health care despite the rise in
respiratory illnesses
over the past few years.
This issue might seem local – restricted to Delhi or even India – but the nature of pollution,
climate change
and the illnesses they cause are such that they cannot be contained within the borders of a city or country. Inevitably, pollution will be everyone's problem if we don't act quickly. Indians can no longer afford the privilege of standing idly by as politicians make more false promises and ill-informed decisions. Climate action starts with us.
Akanksha Singh is a writer and culture journalist based in Mumbai, India