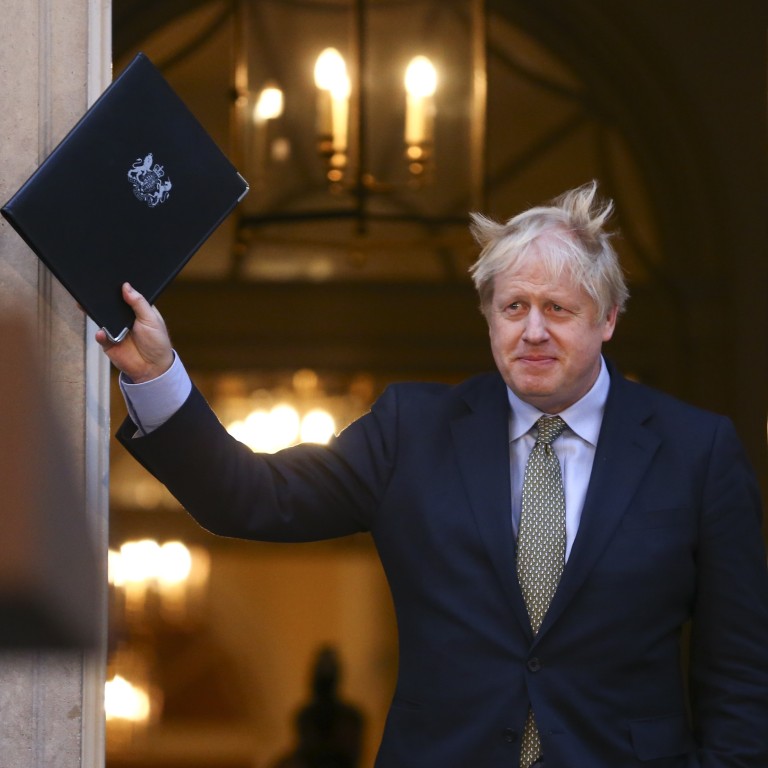 Opinion
The View
by Nicholas Spiro
The View
by Nicholas Spiro
Brexit once sent London property prices sinking but may now boost them. Will this last?
Hard Brexit or not, greater clarity on Britain's political future is making London's property market appealing to investors, not least those from Hong Kong
This 'Boris bounce' may be temporary, but compared to Hong Kong, London remains a model of stability
When the pound was plummeting in the months following Britain's decision in June 2016 to vote to leave the European Union, few would have predicted that, three years later, sterling would be surging on the back of a resounding
election victory
for a nationalist party hell-bent on delivering a "hard Brexit".
Yet, after a prolonged period of debilitating uncertainty over the terms of Britain's divorce from the EU, investors are treating the thumping parliamentary majority for the ruling Conservative party – which will allow Prime Minister Boris Johnson to push his Brexit deal through parliament by the deadline of
January 31
– as the catalyst for a significant reduction in political risk, long seen as one of the biggest vulnerabilities in the global economy.
However, another major source of political uncertainty shows no signs of abating. The anti-government protests in Hong Kong are
dragging on
, and have been given added impetus by the pro-democracy camp's landslide victory in last month's local elections.
While the violence and vandalism in the territory have made the Brexit saga look tame by comparison, the "Boris bounce" adds to the pull of London's property market, long viewed as a safe haven despite the UK's political crisis. The recent influx of Hong Kong capital, most apparent in the city's high-end residential market, underscores the contrasting fortunes of two of the world's leading financial centres.
To be sure, London's real estate market has suffered as a result of Brexit-induced uncertainty.
Last year, London was still the most actively traded commercial property investment market. However, in the first three quarters of this year, when fears about a "no-deal" Brexit were rife, it slipped to seventh place, behind New York, Paris, Seoul and Shanghai, according to a ranking produced by JLL, a property adviser, last month.
In London's residential market, prices have been contracting on an annualised basis since March 2018, according to the Office for National Statistics, having already fallen sharply since the 2016 referendum.
Savills, another property adviser, notes that home values in the capital's priciest districts are down more than 20 per cent since their peak in 2014, with a price adjustment of more than 40 per cent for a US dollar buyer.
This is one of the reasons why Hong Kong investors have been buying up properties in London. Molior, a research firm focused on London's housing market, notes that overseas sales were one of the key drivers of the investment market in the third quarter.
"Political unrest in Hong Kong is providing willing buyers for overseas launches. We are told the buyers are both Hong Kong residents [who prefer completed stock] and mainland residents with wealth held in Hong Kong [who apparently prefer off plan stock]," Molior notes.
Indeed, November was the strongest month for overall investment activity in London's real estate market since December 2018, data from Real Capital Analytics, a property consultancy, shows, with flat sales accounting for over half of transaction volumes.
The greater
political clarity
following the election will provide a further fillip to the sales market, drawing in more of the "flight capital" out of Hong Kong. In its latest monthly survey of the residential market published last week, the Royal Institution of Chartered Surveyors said expectations for a rise in sales on a UK-wide basis over the next year have shot up to their highest level since February 2017.
While Hong Kong capital is less prevalent in London's commercial property market, where foreign investment has fallen significantly, investors from the territory have been targeting London more aggressively over the past several months. They are being lured in part by higher rental yields than in the euro zone, as well as the strong fundamentals of London's sought-after office market.
Still, the window of opportunity for overseas buyers could narrow fairly quickly if London house prices and the pound recover more sharply than anticipated.
Sterling has already surged almost 11 per cent against the US dollar since early August, and could rise further if Johnson's triumph paves the way for a more pragmatic approach to Brexit and a stronger economy. What is more, the Royal Institute of Chartered Surveyors notes that most surveyors now expect house prices to rise "across all areas of the UK" over the next 12 months.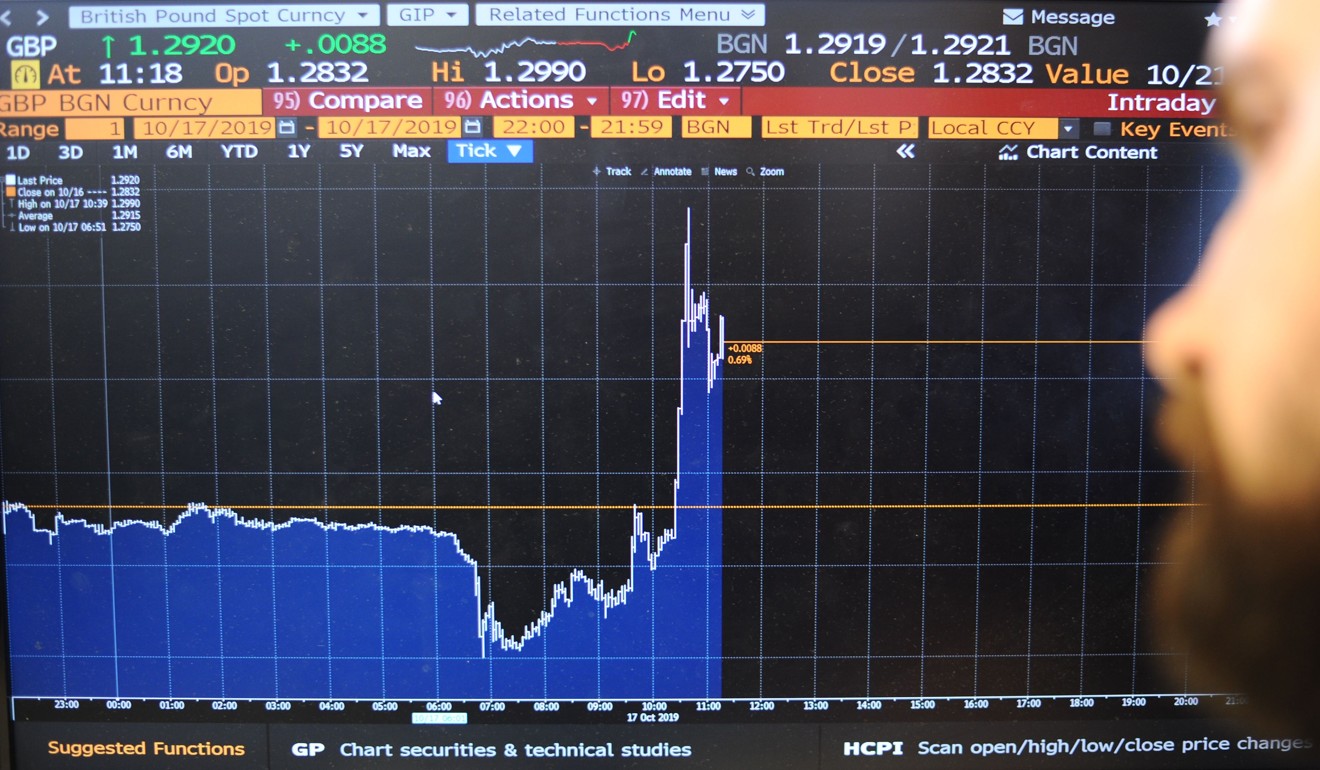 Foreign buyers could also face an additional 3-percentage-point tax increase on purchases of high-end homes (which already command a 12 per cent tax rate) if the Conservatives honour one of their campaign pledges, potentially deterring investment.
However, the "
Boris bounce
" may prove short-lived, limiting the upside for both sterling and property prices.
The reduction in political risk in the UK has as much, if not more, to do with the comprehensive defeat of the opposition Labour Party, whose hard-left economic programme and equivocation over Brexit cost it dearly.
More importantly, Johnson's campaign slogan of "Get Brexit done", while a vote winner, belies the daunting challenges and uncertainty surrounding the next phase of Brexit: negotiating a new trading relationship with the EU by the end of next year. Fears of a "no-deal Brexit" are likely to resurface sooner than many think.
Yet, from the standpoint of a Hong Kong buyer, London's property market looks as safe as houses. Brexit may be far from being "done", but at least there are no running street battles in the West End.
Nicholas Spiro is a partner at Lauressa Advisory