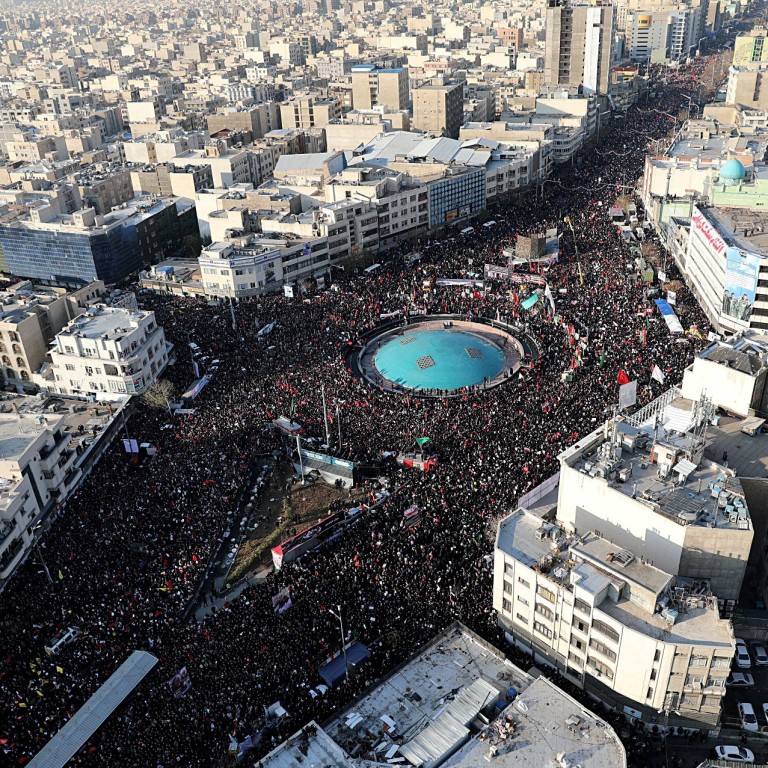 Thousands attend a funeral procession in Tehran on January 6 for Iranian general Qassem Soleimani, who was killed in an American drone strike. Photo: Reuters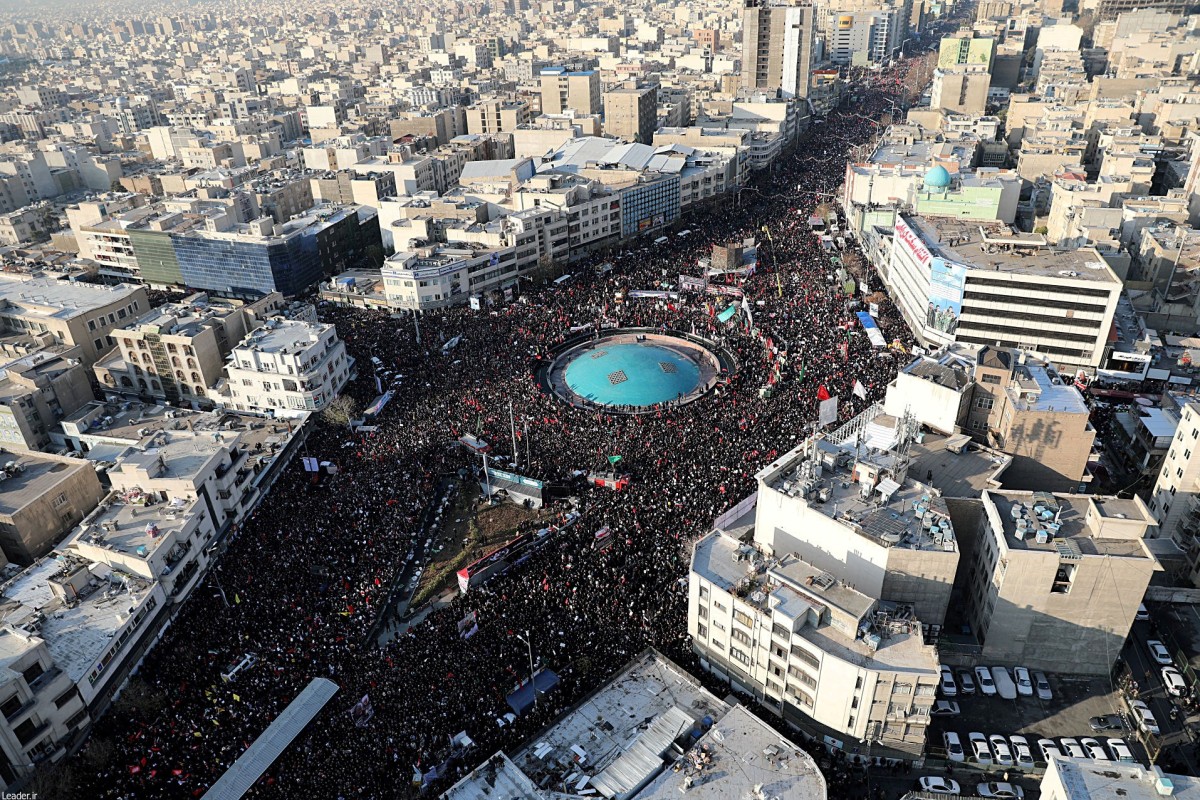 Thousands attend a funeral procession in Tehran on January 6 for Iranian general Qassem Soleimani, who was killed in an American drone strike. Photo: Reuters
The abrupt escalation in political tension between the US and Iran briefly rattled markets, at a time when global investors were feeling upbeat about the trade war and Brexit.
Trade negotiations between the United States and China have now led to the signing of the
Although both events could still yield more drama in the months ahead, markets took solace in knowing that we have at least avoided the worst.
With the volatile political situation in the Middle East appearing to be the latest source of unease, investors need to think rationally about the economic impact of the circumstances.
Despite justifiable fears about a full-scale conflict between the US and Iran, markets now seem surprisingly calm. If we look back on recent geopolitical events, it's clear that doomsayers don't hold markets' attention for long. The key is to understand whether a particular event will have a sustained impact on the global economy and corporate performance.
For example, the war of words between the US and North Korea over Pyongyang's development of long-range missiles and nuclear technology in
This is because there was no actual conflict between the two sides, and there was very limited economic impact on South Korea. Meanwhile, markets tend not to be very good at reflecting extreme scenarios, such as the possibility of Pyongyang attacking Seoul.
A more pertinent example would be the alleged Iranian
In contrast, the US-China trade war has haunted markets for the past two years because of its extensive impact on global economic growth and corporate strategy. Hence, every
It is always important to establish a link between a serious geopolitical event and a possible economic impact. The latest US-Iran stand-off clearly has long-term implications for regional stability . The link between this and markets is likely to be the price of energy. Historically, the economic damage from such an event has come from a surge in energy prices, which results in rising inflation pressure and rate hikes by central banks.
However, looking back on the past 12 to 18 months,
These factors have combined to prevent oil prices from skyrocketing for now, containing the threat of a recession or higher inflation, which would be particularly damaging to oil-importing emerging markets.
Still, heightened tension in the Middle East is not the start to the new year that many would have wished for. As populism continues to dominate domestic politics around the world, geopolitical events will continue to influence markets.
Tai Hui is chief market strategist for the Asia-Pacific at JP Morgan Asset Management
This article appeared in the South China Morning Post print edition as: Joining the dots over political events and the economic impact