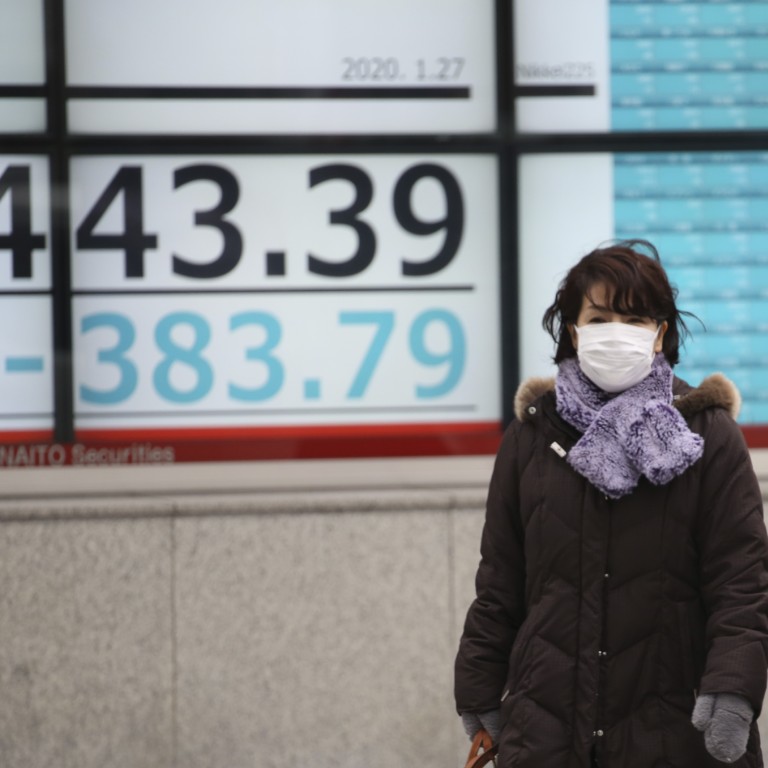 Here's what will help financial markets battle impact of the coronavirus outbreak: a return of corporate earnings growth
After a spectacular 2019, markets could rise modestly in 2020 on the back of stabilising profit margins amid recovering economic growth. The reporting season now under way will set the tone for markets
After a very strong start to the year, global equity markets have come under pressure in light of the
coronavirus outbreak
. But even so, markets have been holding up relatively well, with the global equity market still in positive territory for the year, and even the more affected Asia-Pacific equity region down only slightly at the time of writing.
This comes hot on the heels of a spectacular 2019, which saw global equities rally by nearly a quarter and Asia ex-Japan by around 15 per cent. Markets can probably keep rising modestly in 2020, but this will require a return of corporate earnings growth, which was notable by its nearly total absence in 2019, with global profits growing by just 0.5 per cent.
Two forces weighed on earnings: slowing corporate top-line growth in combination with the slowdown in the economic cycle, and; falling profit margins, driven by a mix of cost pressures and operational gearing.
In 2019, stock market prices rose despite anaemic earnings growth. This was driven by a rise in valuations that happened in two stages. The strong rise in global price/earnings (P/E) multiples between January and April added some 15 per cent to equity returns, and mostly represented a recovery from the late 2018
equity sell-off
.
Between April and October, P/E multiples and equity markets went nowhere as uncertainty around the economic outlook persisted.
However, the roughly 10 per cent rise in global price-to-equity ratios from October onwards was driven by expectations for recovering growth and will need to be justified, at least to some degree, by actual earnings growth coming through.
A consensus of analyst estimates shows earnings growth may well pick up, to around 10 per cent globally in 2020, and the major equity regions are all expected to show profits growth close to that level.
Expectations for Asia ex-Japan are somewhat higher, at around 15-16 per cent, but that is not too surprising given the region's usual higher economic sensitivity.
Overall, growth expectations look somewhat elevated, although not extremely so. Analysts' forecasts rest on a significant reacceleration in profit margins contributing about half the expected growth, which seems optimistic and counter to the established trend of falling margins.
However, margins stabilising around current levels seems possible in an environment of recovering economic growth, and that should be good enough for markets to keep rising.
Historically, start-of-the-year consensus earnings forecasts almost always prove too optimistic and there is little correlation between the degree of disappointment and equity market performance.
For now, the most important factor for the direction of equity markets may well be evidence that earnings growth is actually beginning to return.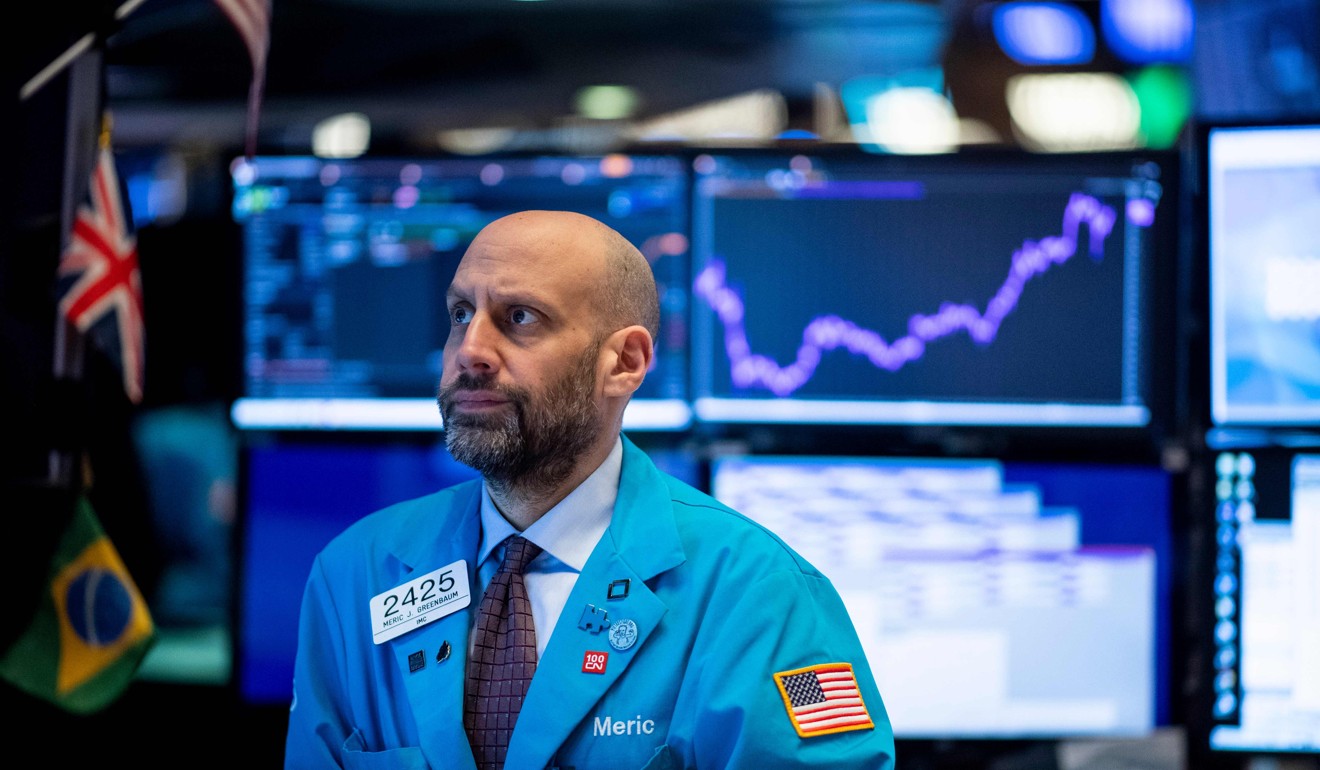 The earnings reporting season for the fourth quarter of 2019 currently under way across global markets should provide just enough evidence of improved growth to allow markets to move higher.
The expectations hurdle is not high: in the United States, for instance, fourth-quarter earnings growth is expected to be just minus 0.4 per cent, down from around 4 per cent at the start of the quarter.
However, part of the quarterly earnings reporting ritual is that most companies usually beat the expectations that analysts have lowered just beforehand. Assuming a normal degree of positive surprise for this round, 3 to 4 per cent earnings growth looks likely and that would be well ahead of the minus 0.3 per cent growth rate achieved in the third quarter.
The reporting season should also provide more clues about where profits might go from here and set the tone for the market. Reports will be scrutinised for details on the global trade outlook, margin and wage pressures, as well as the health of the global consumer, who has been a pillar of stability among the recent economic uncertainty.
Looking further ahead, it is only in the second half of the year that earnings growth forecasts become really demanding and risk disappointing. So, as long as there is enough evidence of at least a modest growth pickup in the near term, and company guidance is constructive, the pace of earnings may not disappoint for a few quarters yet.
A return to modest earnings growth during 2020 across global equity markets is likely after no growth in 2019. This should at least partially justify last year's big rise in valuations and allow equity markets to post solid returns in 2020, although they are unlikely to rival 2019.
What could go wrong? If cost and
inflation
pressures prove stronger than anticipated and margins consequently fail to at least stabilise, if not improve, then both earnings and equity markets may well struggle.
Patrik Schowitz is a global multi-asset strategist at JP Morgan Asset Management