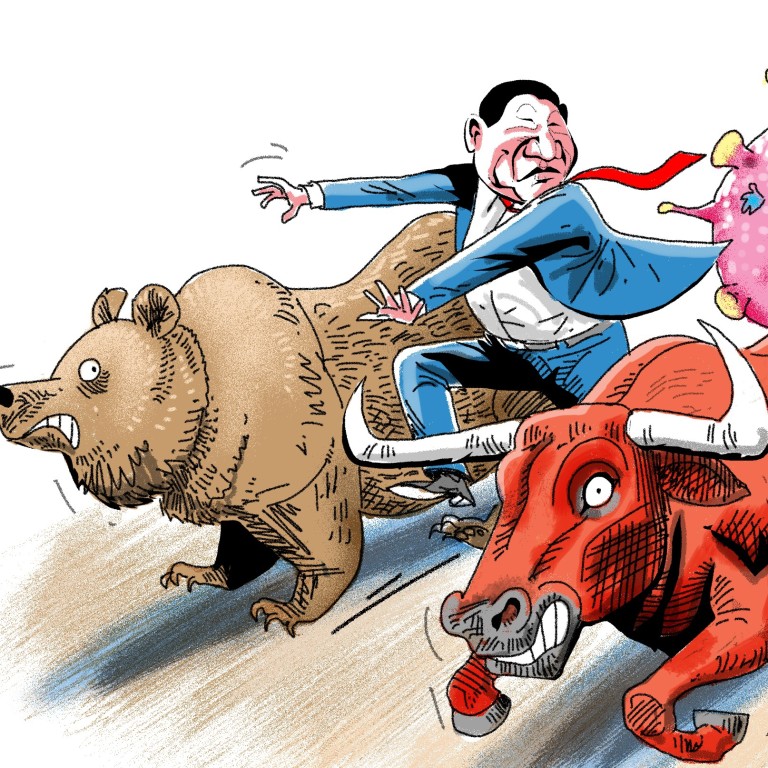 Opinion
Opinion
by Marco Vicenzino
Opinion
by Marco Vicenzino
With a pandemic stalking the world once more, March 11 will become a fateful day for the history books
On this day, the market's longest bull run ended, the US bans travel from continental Europe and a pandemic is declared, exposing the failure of containment and Chinese leadership
March 2020 will mark the start of a new era, with tectonic changes in the economic, political, diplomatic, social and security spheres
As an international conference speaker, I am often asked: "What keeps you awake at night?" My consistent reply over the years has been: pandemics. History is littered with catastrophic examples.
History may show that an earlier official warning could have catalysed nations and societies to mobilise sooner and saved thousands of lives. Economies can recover but the dead cannot.
For many European leaders, it may strengthen the sense, and for some, the realisation, that in an increasingly dangerous and fragmented world, Europe has to stand on its own. Whether Europe is able and/or willing to do so remains a subject of fierce debate. This will be particularly exposed after the crisis subsides and the numbers are tallied.
Marco Vicenzino is director of the Global Strategy Project