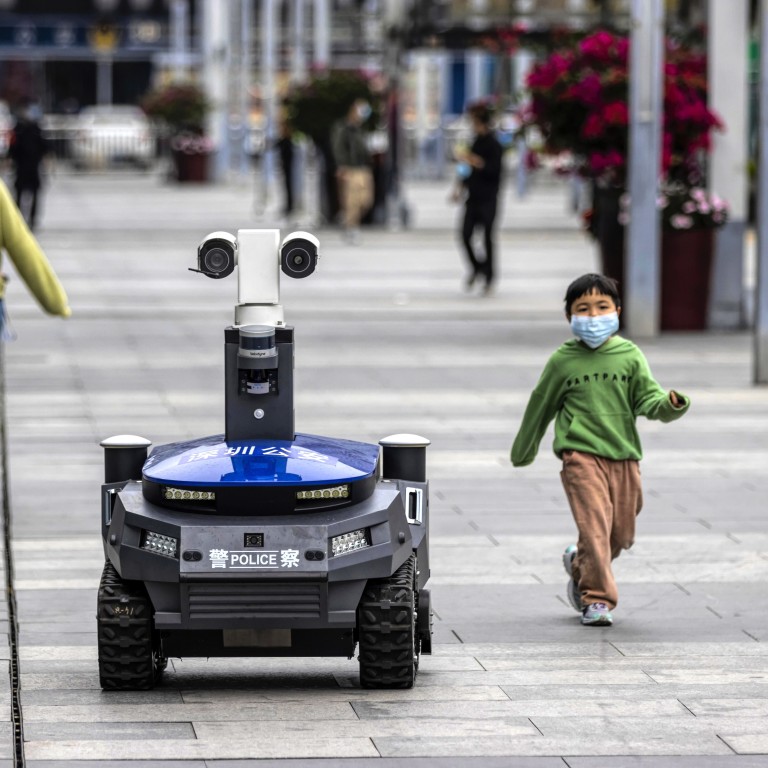 Opinion
Inside Out
by David Dodwell
Inside Out
by David Dodwell
Coronavirus tech will continue to improve our lives long after the pandemic is over
The pandemic is spawning a tech revolution that will change our lives for the better, with technologies in everything from telemedicine and e-learning to home working set to receive a turbo boost from the 5G roll-out, particularly in China
When Wuhan's Hongshan Sports Centre was converted, in the blink of an eye, into a Smart Field Hospital capable of taking 20,000 coronavirus patients, inmates were temperature-checked remotely by 5G-powered thermometers, and tagged with smart bracelets to enable 24-hour medical monitoring. Medicines were delivered by robots, as was food. Robots also cleaned and disinfected, and supplied quarantine materials. I understand humanoid robots also led exercise classes.
This was meticulous
social distancing
and contactless service in the extreme. But it also freed medical staff of huge amounts of routine, enabling them to concentrate on those in need of direct and immediate care.
Just as the severe acute respiratory syndrome outbreak
spawned
China's e-commerce revolution, so the dreadful Covid-19 pandemic is incubating an even more radical revolution, turbocharged by the rolling out of
5G services
. While we fervently hope the pandemic will subside quickly without too high a human cost, my bet is that much of the technology developed to enable us to function safely during the crisis will remain. It will benefit the world, but nowhere more than China.
Just 3 per cent of China's smartphone owners have signed up for 5G packages, but research by consultants Bain & Company says 97 per cent are poised to capture 5G opportunities. Manicures, massages and haircuts will still be delivered up close and personal, but with 5G empowerment, a surprising number of other consumer services may not.
Changes to health care delivery were necessitated by the Covid-19 crisis, but even as the urgency subsides, my bet is that many health delivery habits are likely to have changed forever. In the past, much of China's health care was delivered through its 11,000 first-grade hospitals.
Going forward, more resources are likely to be spent developing the technological capacity of hundreds of thousands of community health centres to provide online health-care services that will save thousands of long journeys to overstretched city hospitals.
These services may have spawned out of the Covid-19 crisis, but they will be equally useful in addressing the more routine – and much more pervasive – causes of sickness and death: while Covid-19 has killed over 27,000 people worldwide, heart diseases kill about 9.4 million a year, diarrhoea about 1.4 million, Alzheimer's 1.9 million, and road accidents 1.4 million.
Such innovations may have helped China's doctors to cope with the pandemic avalanche, but will underpin lasting benefits for the elderly, the housebound and the chronically sick.
Already, it is clear that as these services are integrated and empowered by 5G, people will get speedier access to doctors, better monitoring and information-sharing about illnesses, spend less time travelling to doctors' appointments, and less money on medicines. At the same time, health carers will be able to ensure that patients are taking their medicine and to apply monitors on and alerts for the chronically sick.
As a Harvard Business Review report noted recently, "old city infrastructures and labour regulations [in Europe] make the rapid construction of an efficient delivery system an extremely challenging proposition".
Beijing bars have begun home delivery of cocktails. And of course there will continue to be many who simply prefer to have heavy groceries delivered directly to the front door. What bets on a fresh push for delivery drones and unmanned delivery robots?
In short, out of the tragedy and hardships of Covid-19, already we can see there may be some changes for good – in how we make things, move things, provide services, sell or buy stuff.
As the Harvard Business Review report concluded: "Covid-19 is a wake-up call for Europe and the US, which both need to accelerate the digital transformation of their economies – ahead of the next pandemic." But perhaps first, we have to ensure that these technologies are put to best possible use in addressing the present one.
David Dodwell researches and writes about global, regional and Hong Kong challenges from a Hong Kong point of view
This article appeared in the South China Morning Post print edition as: Positive effects of a crisis