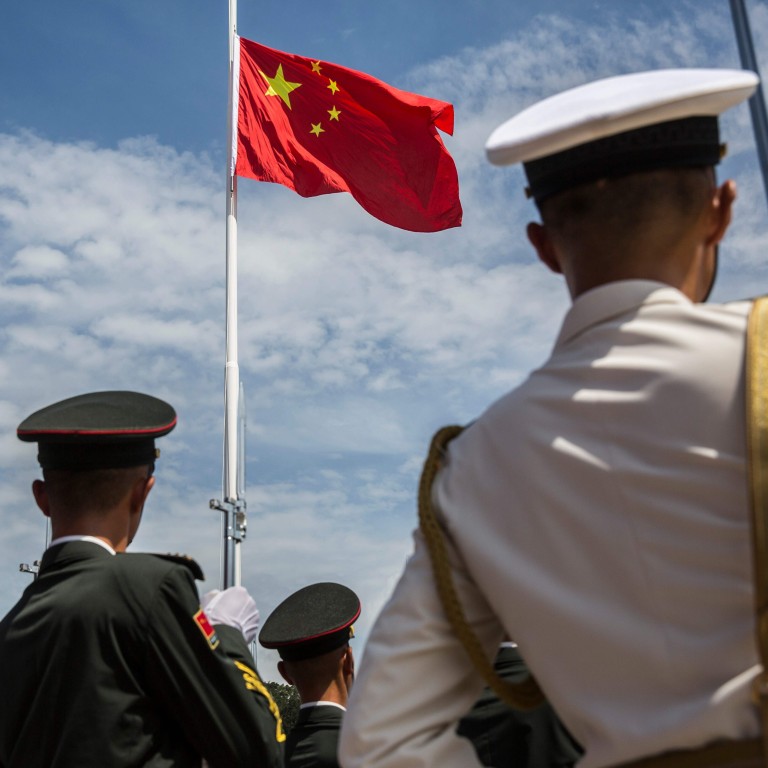 Opinion
Inside Out
by David Dodwell
Inside Out
by David Dodwell
China must raise its soft power game, especially at a time Trump's America is losing friends
Donald 'America First' Trump has gifted China an extraordinary diplomatic opportunity, yet Beijing has so far squandered it with its muscular policies in the South China Sea, and on Taiwan and Hong Kong
America's Pew Research Centre is a steady source of fascinating, and often sobering, glimpses into global opinions and trends, so it should be no surprise that its new link-up with Germany's Korber-Stiftung is already producing interesting work, not least on China.
Research published last week comparing American and German views on China, globalisation and international cooperation showed surprising differences: the number of Germans valuing close relations with the United States tumbled between 2019 and 2020
from 50 per cent to 37 per cent
, an obvious casualty of the quixotic aggression of an "America first" White House. At the same time, Germans valuing close relations with China climbed from a meagre 24 per cent to 36 per cent – now equal to those valuing close links with the US. Are we seeing a shift in soft power?
While those in the US seeing globalisation as a good thing wavered at 47 per cent (compared with 44 per cent who believe it is bad), an emphatic 59 per cent of Germans see globalisation as a force for good (versus 30 per cent bad). Over 40 per cent of German respondents to the survey believed that we will
emerge from Covid-19
committed to more international cooperation, not less, compared with 35 per cent of Americans.
That such a shift should be occurring at the heart of Europe at a time when the
US and China
appear to be sliding dangerously towards mutually destructive conflict is fascinating at this extraordinarily bleak time. Can we draw comfort from the fact that even traditionally strong allies of the US are deeply uncomfortable being pushed towards the precipice, and disagree with hardening US views that China constitutes some kind of systemic, existential threat?
Pew research confirms deepening antagonism inside the US towards China – with
66 per cent holding unfavourable views
, compared with just 36 per cent in the years after the 2008 financial crash. It also shows mainly unfavourable views on China among the US's traditional allies:
Australia
, with 57 per cent, and
Britain
, with 55 per cent.
But in its Global Attitudes survey published at the end of 2019, Pew told a more nuanced story. In Africa, unfavourable views on China declined – to 17 per cent in Nigeria and 35 per cent in South Africa. Similarly in South America, Brazil, Mexico and Argentina all had unfavourable attitudes falling to 27 per cent or lower.
Before Beijing pops the champagne in the midst of its Covid-19 propaganda war with Washington, it should note Pew research also shows countries that trade more with China – like Japan, Australia and Indonesia – tend to have more negative attitudes, and that the higher a country's perceived level of corruption (according to Transparency International) the more favourably that country views China. Note
Russia
and Nigeria.
The irony here, even in the midst of China's global
"face mask diplomacy"
and advocacy of global cooperation to tackle the pandemic, is that the evidence suggests it is less a matter of Beijing winning friends than of Washington losing them.
Despite the indisputable benefits brought by China's
infrastructure investment
under the Belt and Road Initiative, by the Asian Infrastructure Investment Bank, and by its globally dominant role as a trading partner, Beijing is still on the nursery slope of wielding soft power.
And with every forceful initiative, it steps on its own foot: whether it is brutish
South China Sea
diplomacy, toughening positions on
Taiwan
, angst-creating muscularity in Hong Kong that is raising questions about the integrity of
"one country, two systems"
, and trade punishments against countries like Australia and South Korea.
Donald Trump
may be in the process of demonstrating just how quickly a country can erode its soft power by inflicting wilful harm, not just on traditional allies but also on multilateral institutions it helped create and which perform an indispensable role in ensuring international cooperation. But that does not mean that soft power is quickly or easily won.
As Janan Ganesh noted in the Financial Times last week, American soft power is built on "cultural attraction, economic inducement, diplomatic finesse and military protection". In the Cold War, the Soviets failed not because of military weakness but because they "simply ran out of countries that aspired to their ­patronage. The Cold War was not just a missile race, then. It was a popularity contest."
Ganesh correctly noted that while Trump has inflicted massive and gratuitous harm, a less quixotic future administration is still well placed to rebuild its soft power: "A renewed commitment to Nato, less trade militancy, a pretence of seriousness on climate change: all could stop Europe, Australia and other American allies slipping out of Washington's orbit through neglect."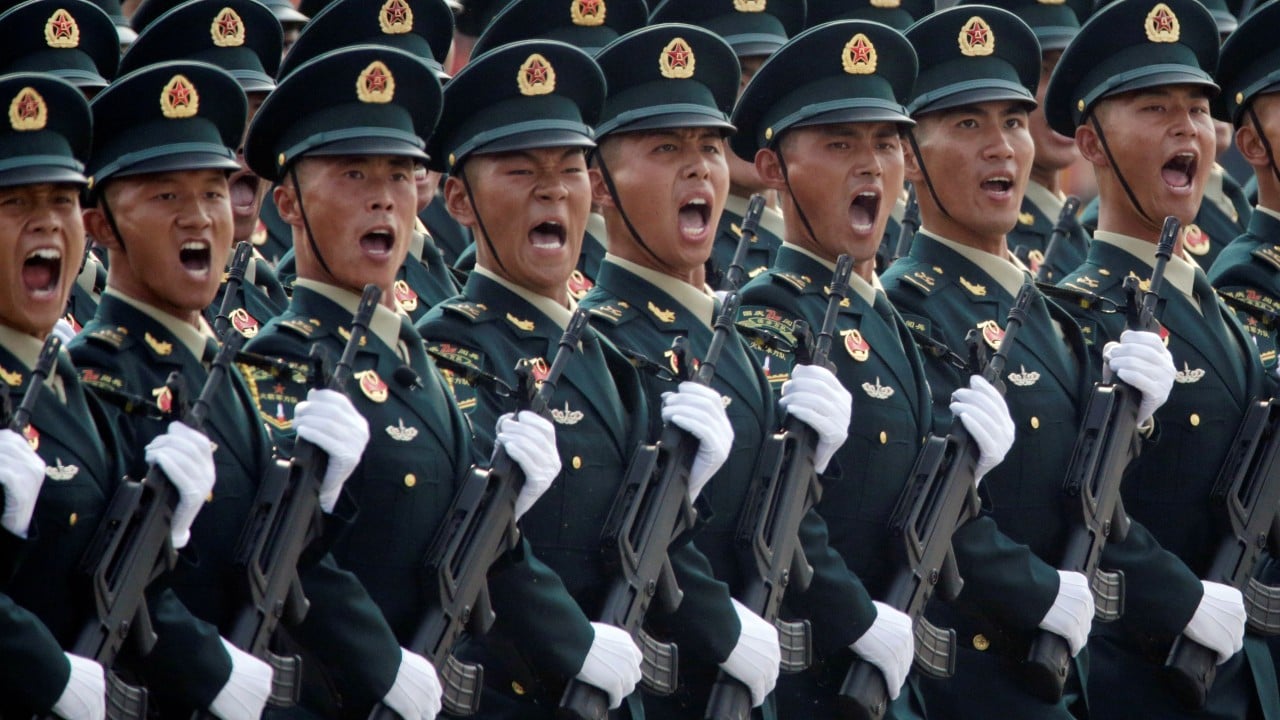 04:12
Are Xi Jinping's China and Donald Trump's US destined for armed conflict?
Are Xi Jinping's China and Donald Trump's US destined for armed conflict?
At the same time, Trump has gifted China an extraordinary diplomatic opportunity, which, fortunately for the US, China has so far largely squandered. China's diplomatic progress in Africa, central Asia and South America appears to have been strong and robust. But that is less true elsewhere.
Anxieties across Southeast Asia about China's long-term intent remain high, largely driven by China's increasing military assertiveness in the South China Sea. Stresses remain deep both in Taiwan and Hong Kong, with the potential to inflict serious harm on China's global reputation. India remains as suspicious as ever. Many European powers are anxious about increasing reliance on China's formidable manufacturing base, and over
divide-and-rule
overtures to the EU's newer, eastern members.
But a more nuanced Beijing, given opportunities and impetus by Trump's eccentricity, the Covid-19 pandemic and our deepening global recession, could over time turn this round. Leadership in containing the pandemic and
rebuilding global trade
might provide a start. Constructive commitment to the world's multilateral institutions would help, along with multilateral cooperation in general, perhaps starting with cooperation with the European Union on opening its economy and managing climate change.
And from a Hong Kong point of view, nuanced management of the potentially explosive task of
restoring peace and confidence
in our future as part of China could be critical. Many people worldwide – not just in the US or Britain – will be looking at Beijing's management of Hong Kong's problems as a litmus test for how to view its claims of future constructive cooperation. It will be here that China's aspirations to build soft power will be realised or quashed.
David Dodwell researches and writes about global, regional and Hong Kong challenges from a Hong Kong point of view
Help us understand what you are interested in so that we can improve SCMP and provide a better experience for you. We would like to invite you to take this five-minute survey on how you engage with SCMP and the news.
This article appeared in the South China Morning Post print edition as: A game of soft power