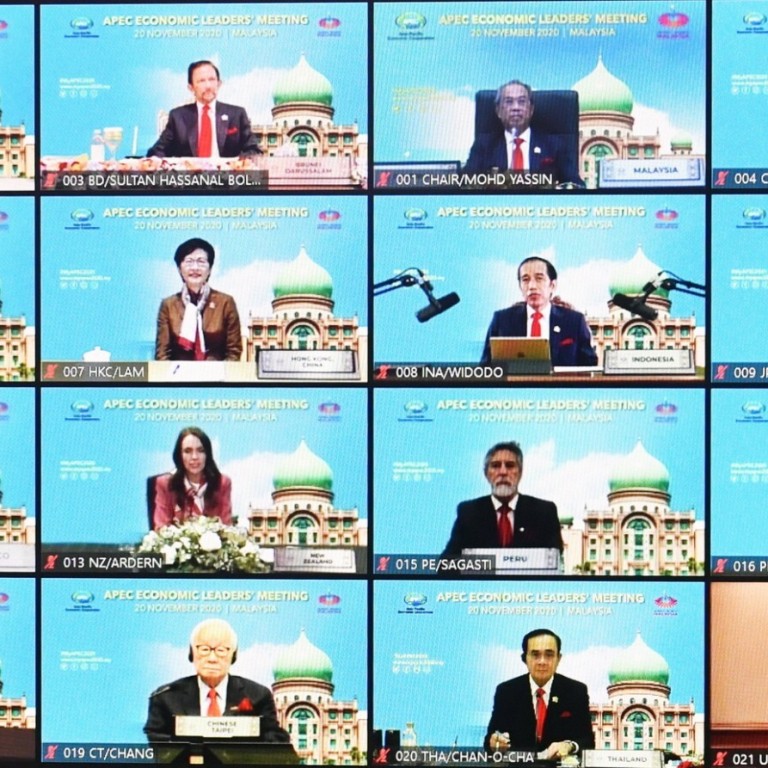 Why I will never love Zoom or any other virtual meeting platform
Virtual meetings 'euthanise' away the off-screen opportunities of normal interaction, compromising the effectiveness of vital meetings such as Apec and risking dangerous misunderstanding
I may have no choice but to live with Zoom and virtual everything, but whatever the converts and enthusiasts say, I will never love it. Like the stuff astronauts eat when they are floating for six months in the International Space Station, it may provide essential nutrition, but let us not pretend it is real food.
Over two decades as a journalist travelling the breadth of Asia, and then working in support of Hong Kong's business input to the Asia-Pacific Economic Cooperation grouping, from meetings in Moscow in midwinter, to watching pigs' intestines become sausage casings in a Chongqing factory, to the light-headed altitude of Arequipa in Peru, to the wet pungent air that hits you the moment you step off a plane in Port Moresby, I know with certainty that the insights and knowledge I bring to bear would never have been learned from the half-lived engagement we are currently managing to live with on
Zoom or any other virtual platform
.
At first, virtual meetings were a novelty and mildly amusing. Wardrobe malfunctions and the Instagrammable distractions provided by children or pets were sometimes genuinely funny. But the weirdly shifting manufactured backdrops and the up-nostril perspective offered by so many have always been irritating.
Even after 10 months of uncountable Zoom discussions, I find genuinely frustrating that we are still wrestling with flustered delays as people struggle to upload and share PowerPoint presentations, or the energetic but unheard offerings of contributors who have failed to unmute. Or the opposite – the accidental failure to mute, which at best clutters a meeting with distracting background noise, and at worst exposes us to personal, sometimes embarrassing, family conversations.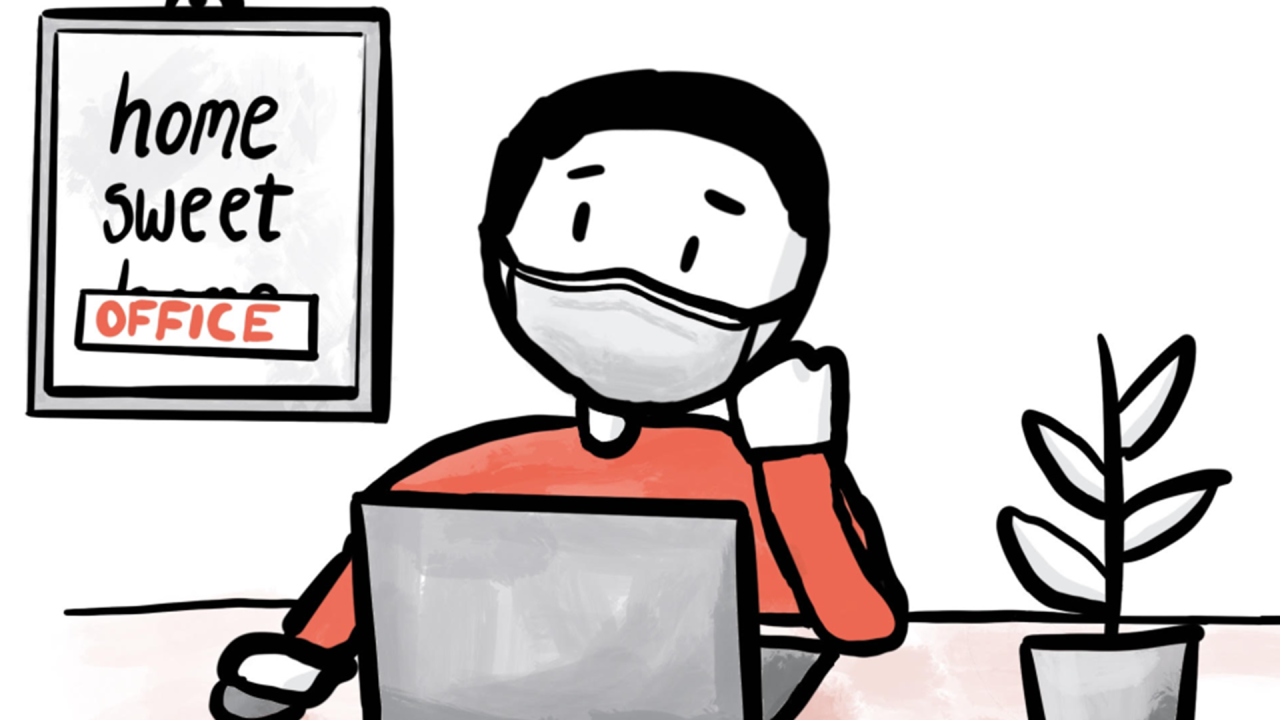 05:48
Coronavirus: Behaviour expert says top tip for working from home is 'reduce the guilt'
Coronavirus: Behaviour expert says top tip for working from home is 'reduce the guilt'
And then there is what I see as the "euthanising" impact of discussion across a screen of 20 Zooming faces. Janan Ganesh captured the phenomenon well when he mourned the loss of the "jousting crosstalk" that electrifies those meetings we most enjoy, and enriches the conversations from which we learn most. He mourns the loss of the power to interrupt – especially during a meandering or soft-headed Zoom presentation.
I share his enthusiasm for the power of interruption as "conversational hygiene": "It forces you to ensure the seaworthiness of a comment before putting it out. It forces you to think at pace," he argues. How many of your Zooms have been queues of monologues rather than conversations? Donald Trump may, in his
presidential debates
, have debased the value of interruption, as he has debased so many things, but its overriding merit in providing "conversational hygiene" remains strong.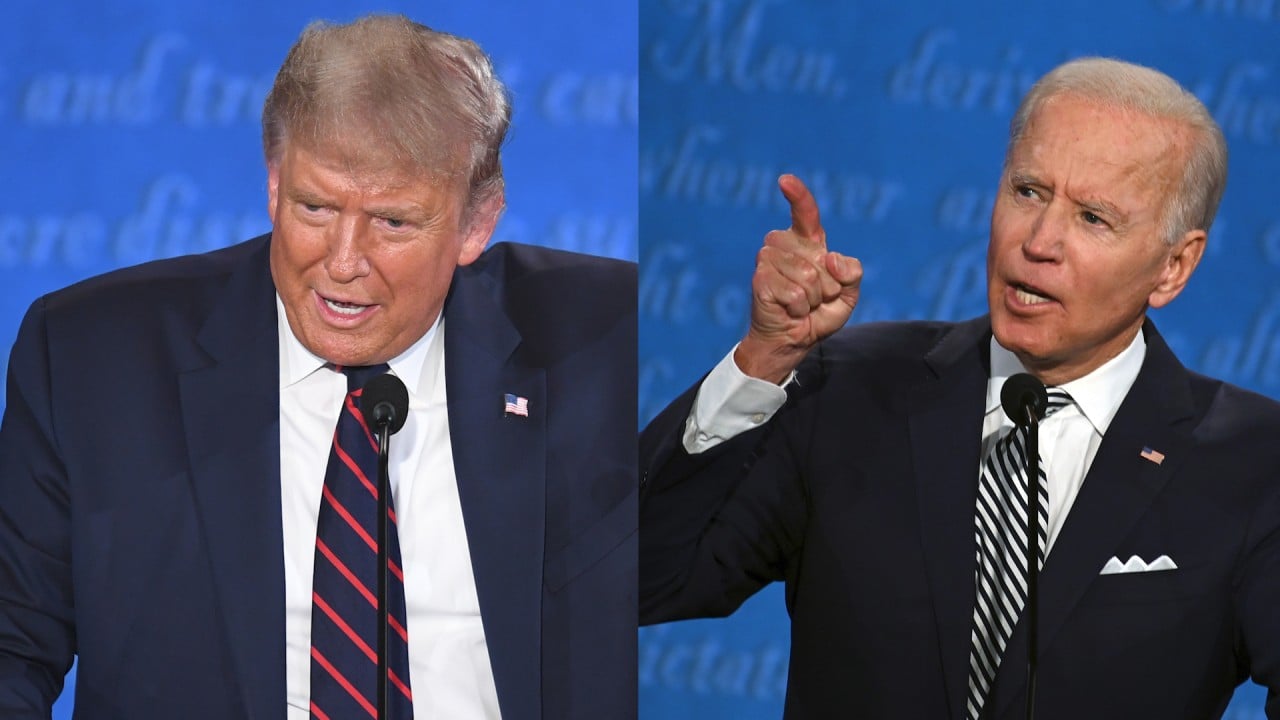 09:59
Interruptions and insults dominate first Trump-Biden US presidential debate
Interruptions and insults dominate first Trump-Biden US presidential debate
Zoom discussions from the comfort of your study or office can only in the most superficial of ways compensate for the full three-dimensional chemistry of face-to-face meetings, with the body language and all those other tiny cues that tell you whether an audience agrees, or is even interested.
In how many Apec meetings have I been mesmerised by the bristling body language of the Russian delegates at one end of the room, while an American delegate is arguing a point at the other? Or watched the sour shift in the atmosphere around Japanese or American delegates when a Chinese official starts talking about
Belt and Road projects
, or the flurry around Indonesian officials as an Australian objects to
palm oil
being included in a list of environmentally-favoured (and therefore tariff-exempt) exports?
Around each Apec meeting's formal "intercessions" – many of which are stiff and coded – those officials in the rows behind the head of delegation are busy crossing the room, taking other economies' staffers aside, testing out ideas and possible compromises. In our new virtual world, all these opportunities are "euthanised" away. Such vitally important "off-screen" activity is entirely lost. And our meetings are the weaker for it.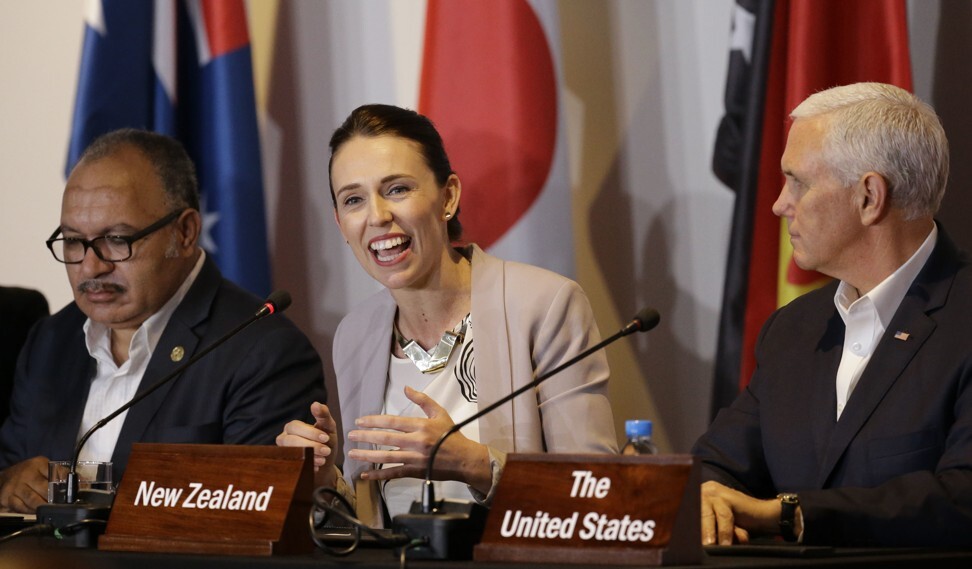 Let us not even mention more subtle body language – the twinges of a brow or a sudden sharp lean forward over the table. Nor the informal "in the corridors" conversations over coffee or lunch, or even washing hands during a toilet break, where misunderstandings can be addressed, key issues embellished and mismatched priorities made clear.
So it is with misgivings that I prepare for a year of virtual estrangement as the ever-competent New Zealanders take over the role of chairing Apec. Yes, it will be cheaper. Yes, New Zealand's officials will work unstintingly through formal meetings and along internet backchannels to provide as meaningful an agenda as possible. But let us not kid ourselves: Apec and its effectiveness have been compromised as virtual distance has been imposed, and the sooner real human contact can be resumed, the better.
I am a huge fan of
David Attenborough
's brilliant nature documentaries. I read books voraciously to try to understand more clearly the realities and challenges of societies and cultures that I have never had a chance to be immersed in. But it is only as I have held the outreached hand of an orangutan in Borneo, or sweated through the mangroves of Malaysia, or bumped alongside a humpback whale off Alaska that I have truly appreciated the awesome wonder of a natural world we are so cavalierly putting at risk.
And it is only as I have sat under a shamiana in the middle of the Baluchistan desert as Marri and Bugti tribes settle a 16-year blood feud that I have recognised the almost-unbridgeable distance between many of our cultures. For most of us, a good documentary may be the best we can hope for in our efforts to understand, but let us be in no doubt – a documentary or in-good-faith virtual discussion from our office desks can never substitute for the visceral insights that come from in-the-flesh meetings.
A virtual world is a half-lived world in which misunderstandings are dangerously possible. I accept that we must live with it for now, but the sooner we emerge from it, the better.
David Dodwell researches and writes about global, regional and Hong Kong challenges from a Hong Kong point of view
This article appeared in the South China Morning Post print edition as: Lost art of conversation