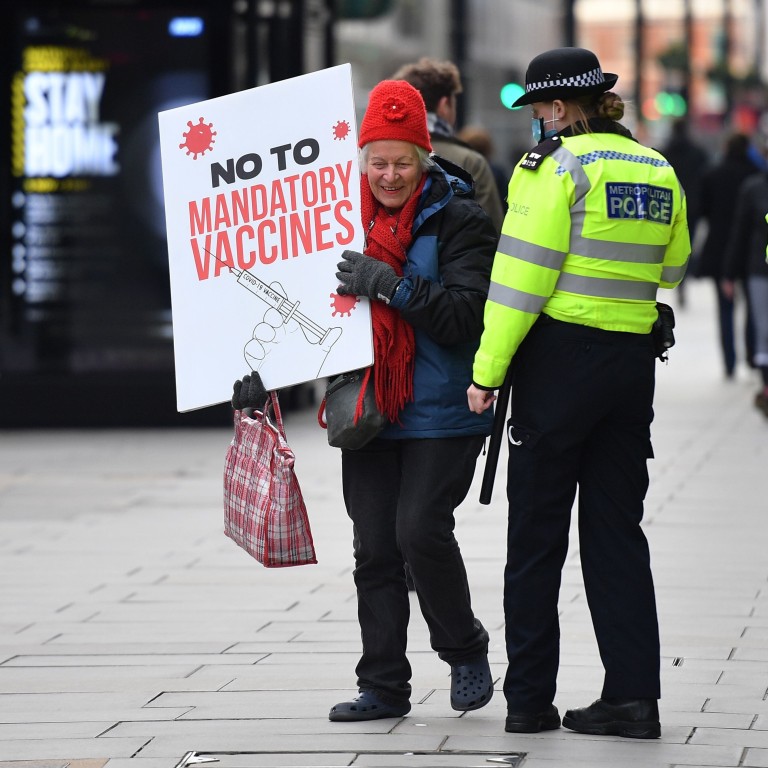 Global vaccinations for Covid-19 will be costly, tricky and resisted by anti-vaxxers
Getting the world vaccinated would probably cost the earth, including the expense of storage and distribution, not to mention the growing resistance to vaccination
While markets and pharmaceutical companies celebrate news that a vaccine will soon be ready for use, for most people relief may be a long way off
Even before clinical trials have ended, news of the imminent readiness of vaccines to bring the Covid-19 pandemic under control has triggered celebrations, sighs of relief and yet another excuse for stock markets to
rally
.
But amid the celebration over the efficacy and pharmacological brilliance of the new vaccines – not least in Donald Trump's "
Operation Warp Speed
" task force, which at last has something it can brag about – there has been a fascinating opacity over two critical issues: the cost and how the vaccines will be delivered.
Even at the best of times, the world's biggest pharmaceutical companies are infamous for their culture of non-transparency over drug pricing. Details of their procurement contracts with governments are rarely revealed, and that remains the case amid the frenzied urgency to protect the world from Covid-19.
It is a measure of their bonanza that, according to
The New York Times
' Coronavirus Vaccine Tracker, there are 55 potential vaccines in human trials, and another 87 preclinical vaccines being tested on animals. There are four vaccines in phase 3 trials in China alone, with
a fifth
beginning such trials this month.
Most attention has been focused on the 13 potential vaccines in phase 3 large-scale testing, and the six approved for early, limited use. Even here – with detailed negotiations under way with various governments – the cost of vaccinating the world's 7.8 billion population is only dimly recognised. Be assured, it will be huge – dwarfed only by the economic cost of the pandemic itself, which the World Economic Forum estimates at US$8.1-15.8 trillion.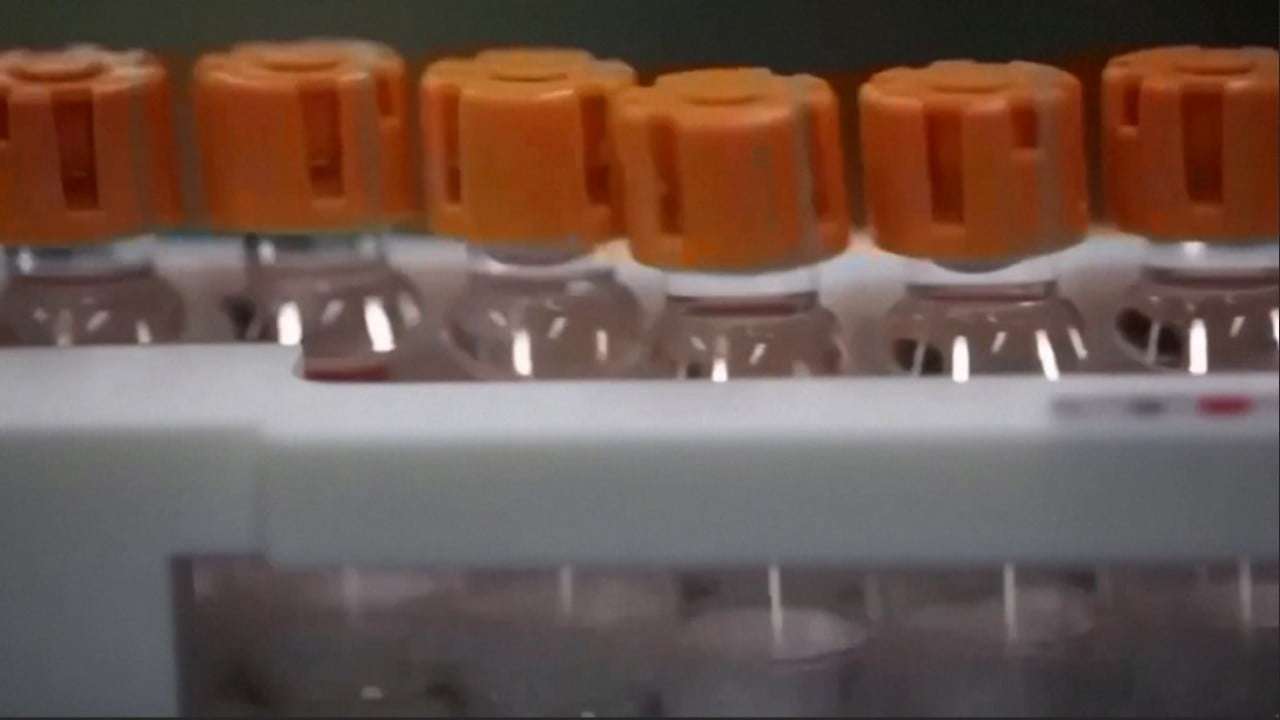 02:30
Pfizer coronavirus vaccine more than 90 per cent effective, US drug maker says
Pfizer coronavirus vaccine more than 90 per cent effective, US drug maker says
At the cheaper end of the scale, the
Oxford-AstraZeneca vaccine
could be priced around US$3-4 per dose (AstraZeneca has promised to sell at cost until at least next July). If its two-dose treatment were used to vaccinate the world, it could cost more than US$60 billion.
To keep the pharmaceutical giants honest, and make sure that countries rich and poor alike get equal access to vaccines, the vaccine alliance Gavi – which includes the Bill and Melinda Gates Foundation – the Coalition for Epidemic Preparedness Innovations and the World Health Organisation have coordinated a Covax scheme with 172 countries (
China included
) to pool vaccine procurement and ensure equitable distribution.
They expect to receive an initial 2 billion doses for distribution before the end of next year, and aim to keep the cost to around US$3-4 per dose. Significantly, neither the United States nor US company Moderna is in the Covax scheme.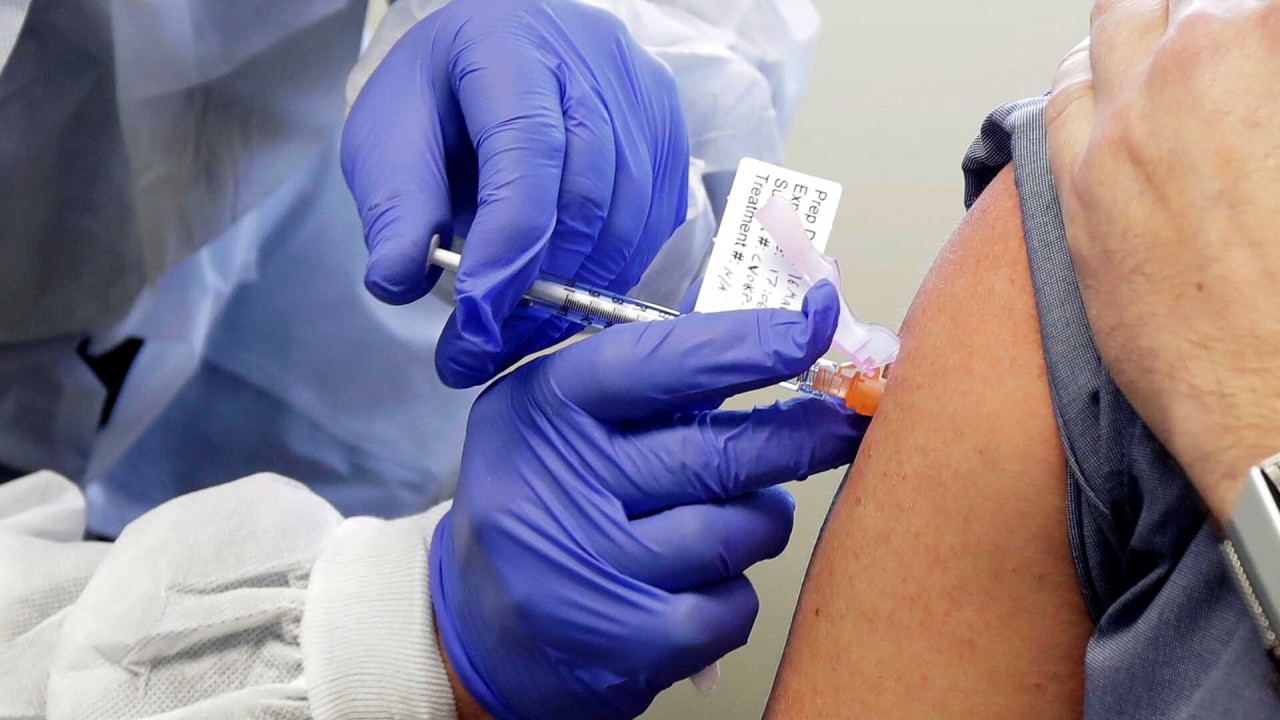 02:23
Moderna Covid-19 vaccine nearly 95 per cent effective in second promising trial for US drug makers
Moderna Covid-19 vaccine nearly 95 per cent effective in second promising trial for US drug makers
Across the US, large numbers of "freezer farms" are beginning to appear – football-field sized warehouses designed to store vaccines once they are approved. Moderna's vaccine needs to be stored at minus-20 degrees Celsius, while the Pfizer-BioNTech vaccine requires a storage temperature of minus-70 degrees. 
As President-elect Joe Biden promises US$25 billion for the manufacture and distribution of the vaccines, he faces the mother of all supply chain challenges – from deep-freezer trucks to refrigerated shipping containers and deep-freezer facilities in hospitals, clinics or doctors' surgeries. That is on top of supplying hundreds of millions of needles, glass storage vials, masks, gloves and other personal protective equipment – and dry ice (carbon dioxide, which freezes at minus-78 degrees) by the hundreds of tonnes.
Given how miserably so many governments have managed coronavirus testing, and track and trace protocols, there can be no underestimating the challenges of distributing a vaccine.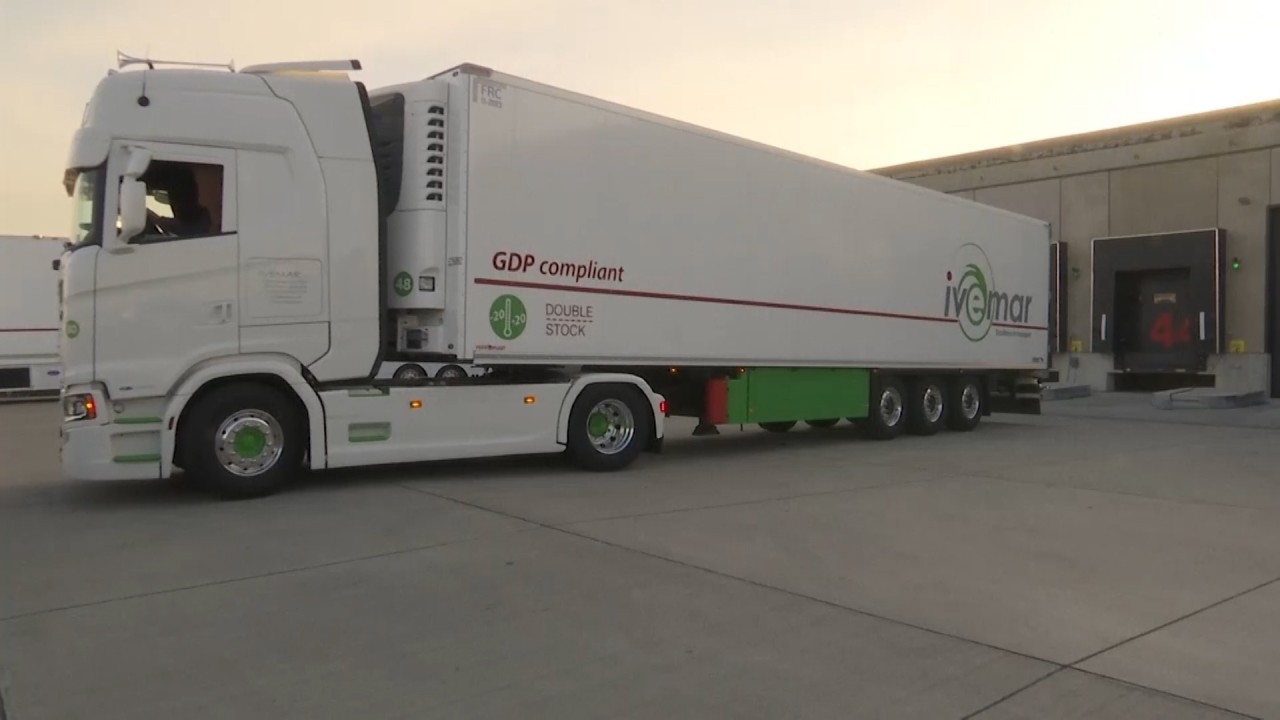 01:41
Belgium to become a distribution hub for coronavirus vaccines across Europe and Africa
Belgium to become a distribution hub for coronavirus vaccines across Europe and Africa
And nowhere will this be more challenging than in the
world's poorest countries
, which struggle to meet everyday health-care needs, let alone the
extraordinary demands
of Covid-19 vaccinations. At least the Oxford-AstraZeneca vaccine only needs to be kept in a refrigerator at 2-8 degrees.
It has taken the International Air Transport Association (IATA) to remind us that it would require
8,000 Boeing 747s
to vaccinate the world – assuming one dose per person.
And these Boeings would need to be equipped with deep refrigeration too. Perhaps it is a blessing that the pandemic-induced recession has
crippled
the global travel industry and left available so many empty aircraft parked in deserts around the world.
Perhaps a final factor that should temper our excitement over the imminent arrival of vaccines is the simple, awkward reality that so many people worldwide are
reluctant
to be vaccinated. An
Ipsos poll
released earlier this month found that 85 per cent of people in China would say yes to a vaccine if offered it, but the global average is lower at 73 per cent, amid worries about side effects and concerns that the vaccines are moving too quickly through clinical trials. Compared to a poll three months before, intentions to get vaccinated have dropped in 10 of the 15 countries surveyed.
In the US, a
YouGov poll
released in September found that only 36 per cent of Americans polled would get a coronavirus vaccine, even with 12.8 million cases in the country so far, more than 260,000 dead, and about 2,000 dying every day.
As the world's health systems prepare to manage one of the biggest, most complex and most politically-charged health-care projects ever undertaken, that scepticism speaks volumes – especially when medical experts say that at least 70 per cent of us will need to be vaccinated for the pandemic to be brought under control.
Our pharmaceutical giants may be preparing to celebrate a bonanza, but for most of us facing the daily danger of contagion, the relief offered by a vaccine remains a long way down the tunnel.
David Dodwell researches and writes about global, regional and Hong Kong challenges from a Hong Kong point of view
This article appeared in the South China Morning Post print edition as: A dose of vaccine reality