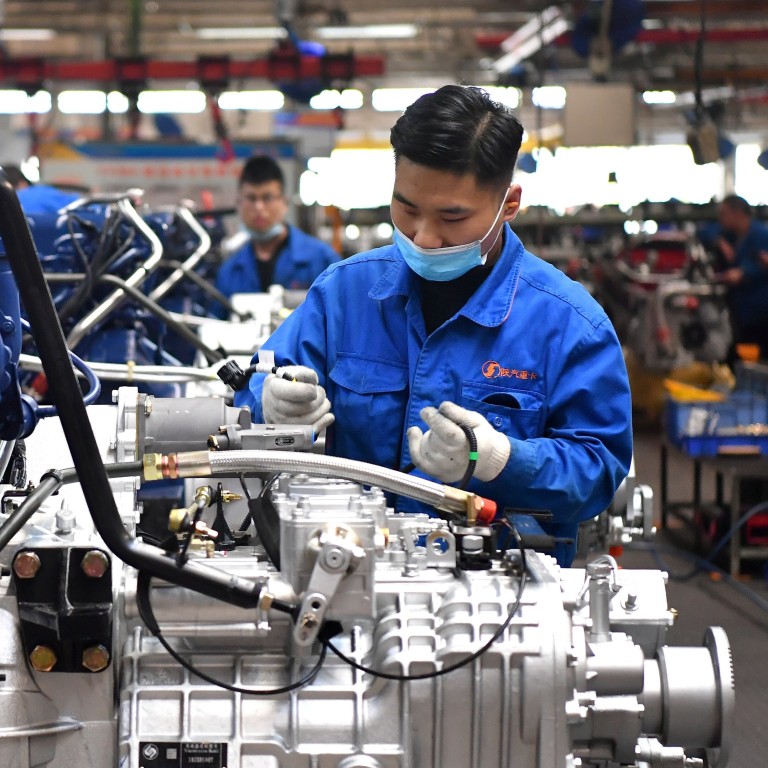 As China's economy powers up, what's the growth outlook for 2021?
China has succeeded in containing the spread of Covid-19 and is at the forefront in the race for a vaccine, which will boost its economy. However, the scrapping of some stimulus measures will add downward pressure
This year will go down in history as one of the most challenging for the global economy since World War II. A major public health crisis, triggered by a deadly virus, quickly turned into an economic disaster as governments around the world took drastic measures to restrict social mobility and shut down large portions of the economy.
At the initial epicentre of the pandemic, China implemented the
strictest lockdown
of all and saw its economy
judder to a halt
. Fortunately, the sacrifice was not in vain. The draconian measures proved effective in containing the virus, and the pandemic quickly eased.
The economy was swiftly
restarted
, propelled by significant
policy easing
, leading to a powerful rebound in economic activity, which is set to make China the
only major economy
to record positive full-year growth in 2020.
Looking ahead, the 2021 macro outlook is likely to feature a further normalisation of economic policies and easing of pandemic-related measures. Some of these developments – firmer control of the coronavirus and restoring organic growth engines – will add to the growth forecast, while policies that lead to reduced stimulus measures will adversely affect it.
Let's start with the coronavirus. As the dominant economic driver of 2020, the pandemic has yet to be contained globally. Europe is in the midst of a
second wave
, while the US is confronting a
virus resurgence
without ever exiting the first wave.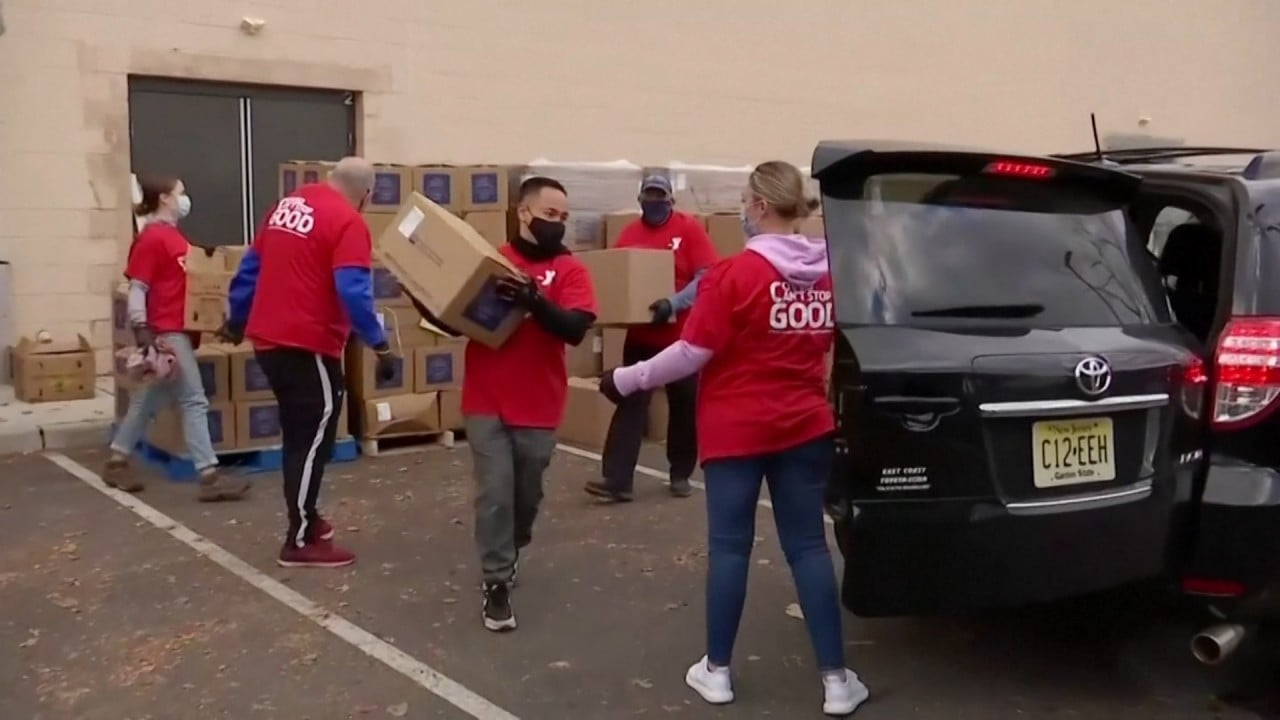 02:26
Demand for free food rises in US as nation's Covid-19 pandemic crisis deepens
Demand for free food rises in US as nation's Covid-19 pandemic crisis deepens
China has fared much better in keeping the pandemic under control. While there have been some
small outbreaks
since the initial one, the comprehensive official and public responses have proven effective in keeping infection numbers significantly below those in the US and Europe.
In addition, China is at the forefront in developing a Covid-19 vaccine. It has at least three treatments in phase three clinical trials, and one is generally expected to be made available by the end of this year, before a mass roll-out in 2021. A safe and effective vaccine will help further boost public confidence and accelerate social and economic normalisation.
While the pandemic was responsible for the unprecedented economic contraction at the start of 2020, the subsequent rebound would not have been possible without Beijing's forceful intervention. Powerful monetary and fiscal stimulus measures were deployed to keep businesses afloat and employees on the payroll at the height of the Covid-19 crisis.
Once the pandemic was brought under control, policy easing also played a vital role in facilitating
factory reopening
and the resumption of work. Despite being less expansionary than that of many others, China's stimulus seems to have worked better because it came after an effective containment of the virus.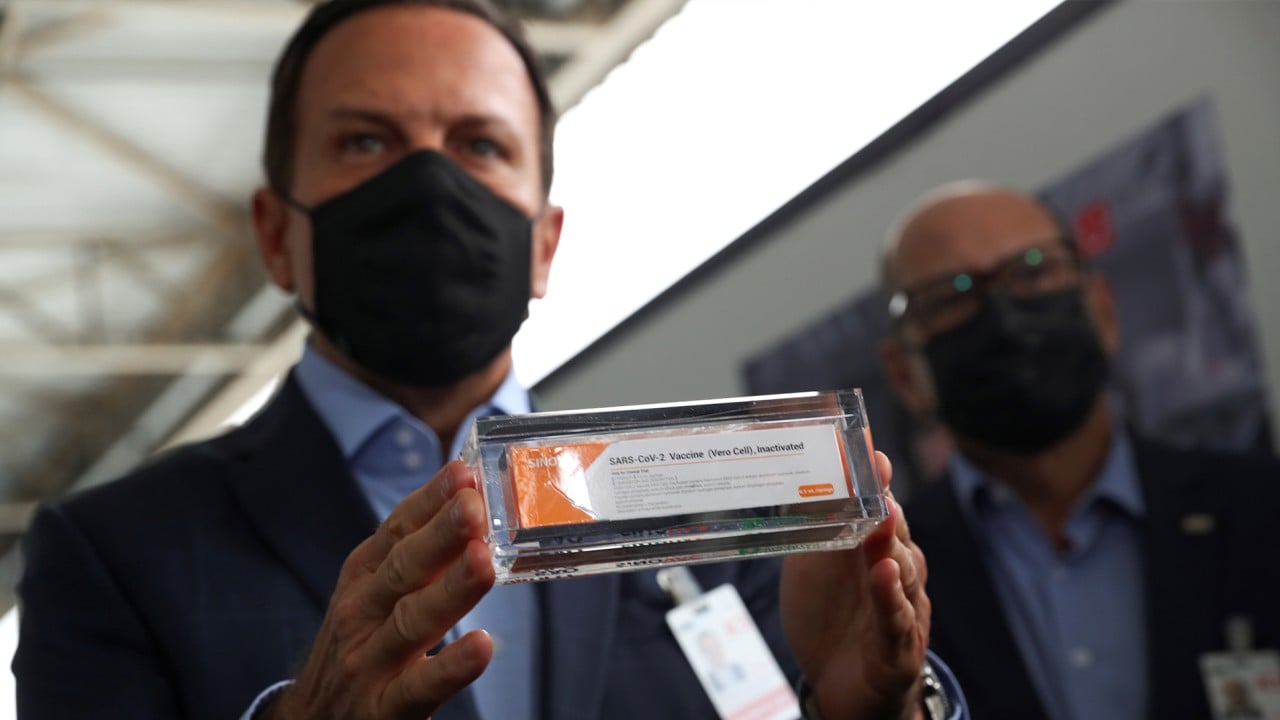 01:36
First doses of China's CoronaVac Covid-19 vaccine land in Brazil
First doses of China's CoronaVac Covid-19 vaccine land in Brazil
As economic order is gradually restored, Beijing has started to exit its ultra-accommodative policies. The People's Bank of China has been more prudent with liquidity injections lately and refrained from using high-profile policy tools, such as the
reserve requirement ratio
and interest rate cuts. This, coupled with better economic data, has led to onshore bond yields rising back to their pre-Covid-19 levels.
With the price of money now neutral, the quantity of money – credit and money supply – is expected to follow suit. This should lead to a gradual convergence of credit and nominal gross domestic product growth in 2021, and a stabilisation in the aggregate debt ratio as a result.
While the PBOC appears to be in no hurry to tighten policy due to muted inflation, targeted risk control for some sectors, such as property, could be stepped up against growing financial imbalances.
Fiscal policy is also heading back to normal. Beijing is likely to start by scrapping some emergency measures – it may lower the fiscal deficit target back to around 3 per cent of GDP and eliminate central government
special bond issuance
.
The withdrawal of stimulus will probably be more gradual and data-dependent than monetary policy, to ensure that some supportive measures remain in place to buffer the economy against lingering headwinds.
Taking all of this into consideration, I would expect China's annual growth to accelerate to 8 per cent in 2021 from
2.3 per cent
this year. However, it is worth noting that nearly half of this increase will be due to distortive effects
.
In level terms, GDP should be moderately below the pre-Covid-19 trend at the end of 2021, reflecting reduced official support. This gap is likely to close in 2022 when growth returns to the trend rate of 5.5 per cent without the distortion.
Aidan Yao is senior emerging Asia economist at AXA Investment Managers
This article appeared in the South China Morning Post print edition as: All signs are pointing to a solid rebound for China's economy