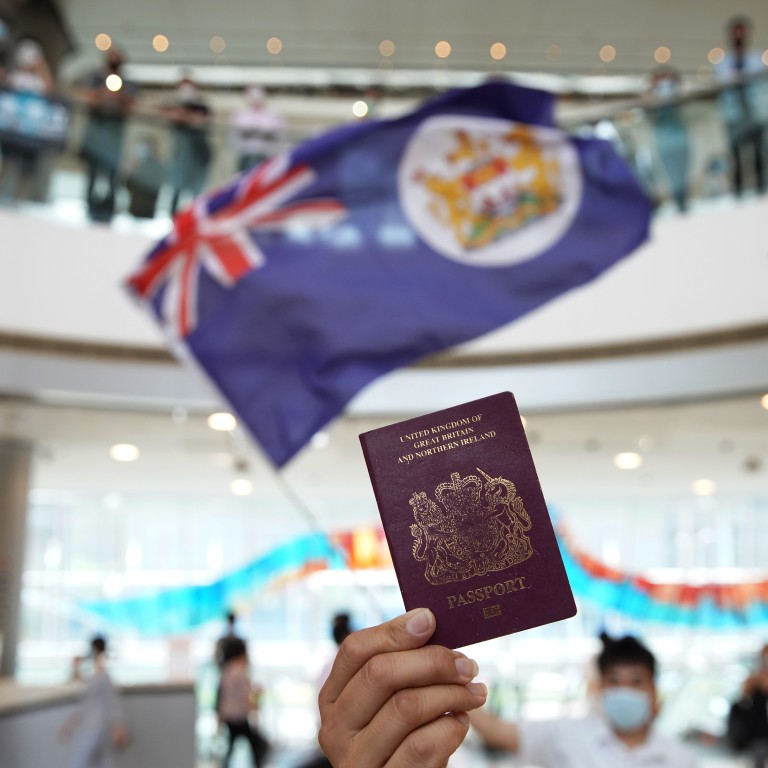 For Hongkongers who decide to leave, it's time they had to choose: foreign citizenship or right of abode in Hong Kong
Beijing has long adopted a 'one eye open, one eye closed' approach to Hongkongers with dual nationality
But 23 years after the handover, those who make a conscious decision to leave and, by implication, give up on Hong Kong, should be asked to make a choice – China or a foreign country
After the mass protests in 2019 turned Hong Kong into a global story, many have asked why this affluent city has been torn asunder by rival political forces, as though there is an existentialist
battle between two
opposing ways of life.
Nowhere is this more poignant than in many families. Parents hang on to the establishment, while their children have little trust in government. Some even harbour thoughts of destroying the establishment by
"burning together"
to
"restore Hong Kong"
.
Seeds of discord were sown well before Hong Kong's return to China in 1997, initially by its checkered history and later by design.
Hong Kong people have always been divided in their loyalties and sense of identity with the nation where they belong. Many were "brainwashed" before 1997 into perceiving China as "closed and authoritarian", while Western societies are "free and open".
Take my mother for example. A Hakka woman raised in Guangdong, she had little interest in acquiring British nationality by naturalisation. For most of her life, she relied on her Home Visit Permit and Certificate of Identity – issued to long-term residents who did not have British nationality – for her travel needs.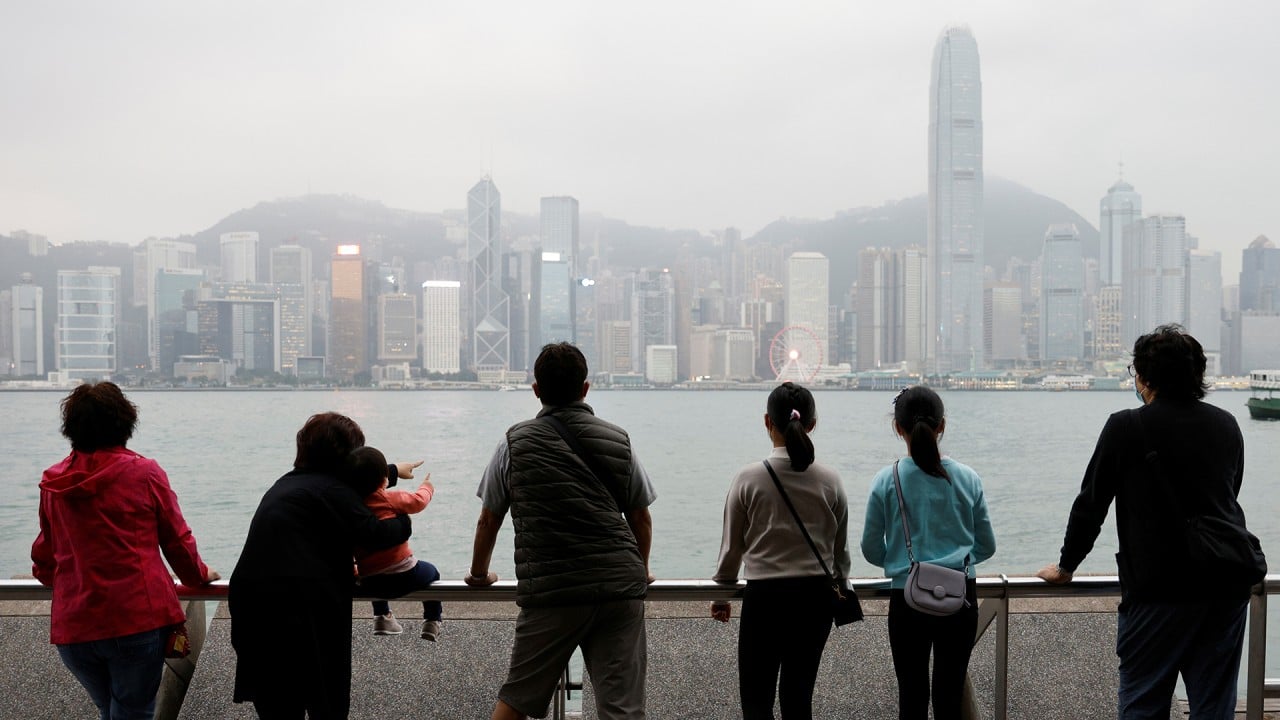 04:03
'Nothing is scarier than staying': Hong Kong family uproots as fear looms over city's future
'Nothing is scarier than staying': Hong Kong family uproots as fear looms over city's future
British nationality and proficiency in English were a must, however, for those who wished to join government or rise through the British-dominated hierarchy.
After the second world war, as the British government started to make plans for the demise of the empire, a series of amendments were made to the Immigration Act and the British Nationality Act to ensure that British subjects from various parts of the empire would be subject to immigration control upon entry to Britain.
The British Nationality Act of 1981 replaced the omnibus "citizen of the United Kingdom and colonies (CUKC)" status with six tiers of citizenship status, according the right of abode in Britain only to those who had a strong connection with the country.
The new British nationality regime, decried by Hong Kong lawmakers as "one country, six citizenships", turned the "British citizenship" status acquired by a small number of Hongkongers with strong British connections into a highly prized lifeline (in case things turned sour), and a status symbol.
The widespread jitters and flight of talent after the
June 4 events
helped the Hong Kong government persuade the Home Office to agree to a
"British Nationality Selection Scheme"
which would give British citizenship status to a maximum of 50,000 Hong Kong families.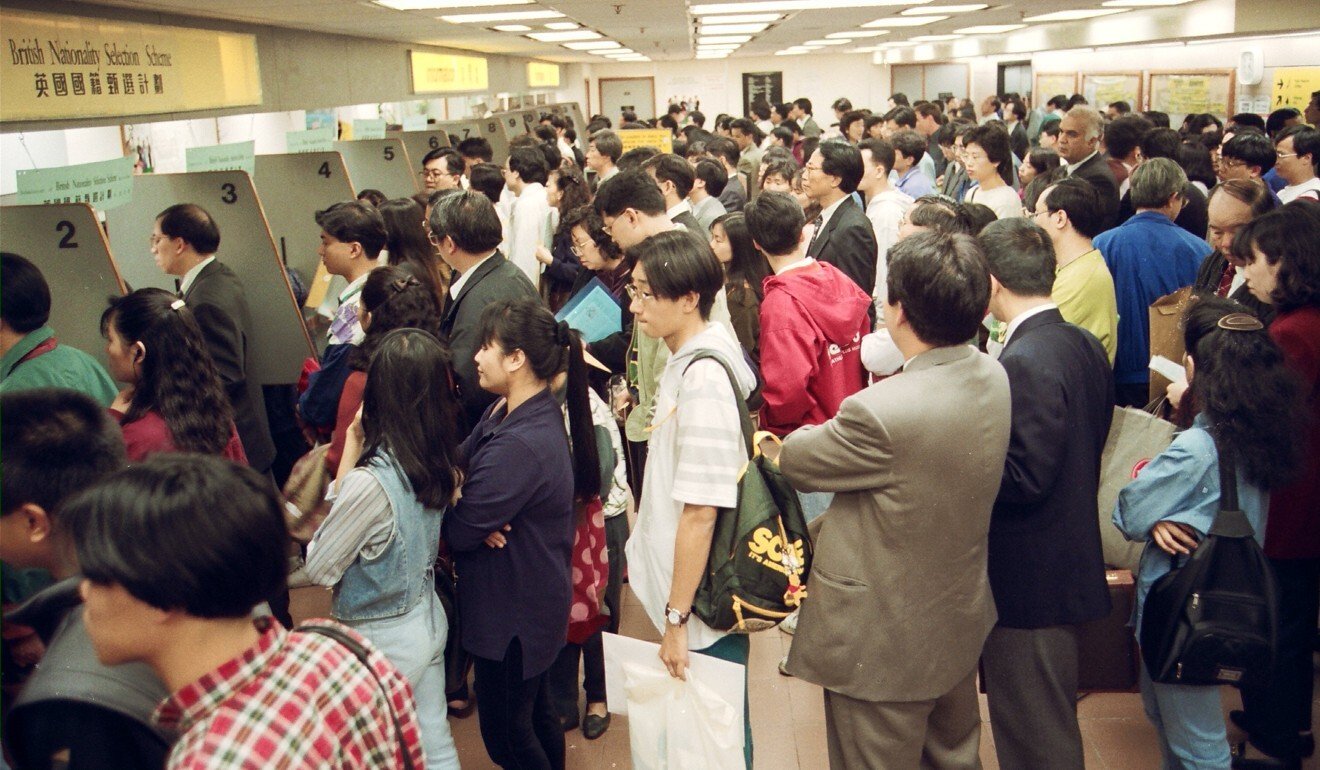 They would be selected under a system awarding points on the basis of educational qualifications, professional, managerial and entrepreneurial skills, and assumed loyalty and value to public service.
In view of the special circumstances prevailing at that time, the Chinese government adopted a "one eye open, one eye closed" approach to this scheme.
Although China does not permit dual nationality, it was prepared to accept the use of British citizen passports acquired under this scheme as travel documents only, while insisting that any Chinese national who acquired British nationality through a Hong Kong connection remains Chinese. Such persons would not be eligible for British consular protection while on Chinese territory, including Hong Kong.
Now, following the turmoil of 2019 and the commencement of the national security law, Hong Kong appears to be facing another upsurge of emigration.
The British government offered a new
route to citizenship
for British Nationals (Overseas) last July.
According to Home Office estimates, 167,000 BN(O) passports were in circulation at that time. That figure was estimated to have risen to 733,000 passports by the end of 2020 – an increase of more than 300 per cent.
The British government estimates that 257,000 British Nationals (Overseas) and their dependents might emigrate to Britain through this route over five years.
The Chinese government has indicated that retaliatory measures are under consideration for what it regards as a breach of the British undertaking, in its memorandum on nationality in 1984, to grant an appropriate citizenship status to British subjects in Hong Kong "without conferring the right of abode in the United Kingdom".
The new route to citizenship offered by the British government is not only a slap in the face of the Chinese authorities for enacting a national security law, but also fraught with adverse implications.
Whereas the British Nationality Selection Scheme of the 1990s would help retain talent in Hong Kong, the latest British offer would have the opposite effect of facilitating the departure of Hong Kong Chinese with means, undermining support for Hong Kong after enactment of the crucial national security law.
Detailed retaliatory measures have not yet been announced. But it may be time for the Chinese government to end its special treatment of Hong Kong Chinese for historical reasons, and enforce its nationality law to disallow dual nationality.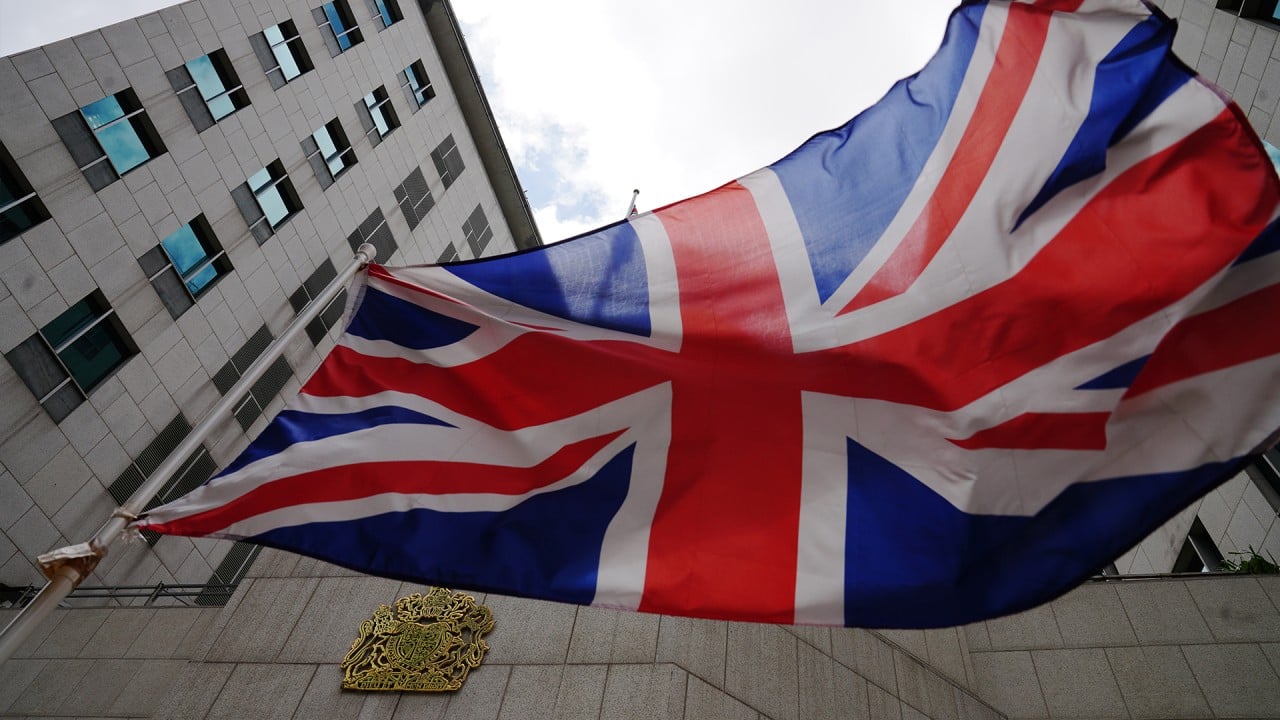 03:14
UK unveils details of citizenship offer for Hongkongers with BN(O) passport holders
UK unveils details of citizenship offer for Hongkongers with BN(O) passport holders
This could be done after a specified cut-off date. Thereafter, Hong Kong Chinese who acquire a foreign nationality of their own free will, will be deemed to have lost Chinese nationality, in strict accordance with Article 9 of the Chinese Nationality Law.
If that happens, Hong Kong Chinese who acquire a foreign nationality by emigration or other means voluntarily would automatically lose their right to hold concurrently a Hong Kong Special Administrative Region passport. They could also lose the right of abode in Hong Kong and the attendant right to vote in Hong Kong elections.
The same drama of
emigration
is being replayed, 36 years after Hong Kong's fate was sealed by the Sino-British agreement on the future of Hong Kong.
But now, 23 years after the reunification, people have had enough time to hedge. When they make a conscious decision to leave and, by implication, give up on Hong Kong, it is only right that they should be asked to make their choice – China or a foreign country – foreign citizenship or the right of abode and the right to vote in Hong Kong.
Regina Ip Lau Suk-yee is a lawmaker and chairwoman of the New People's Party