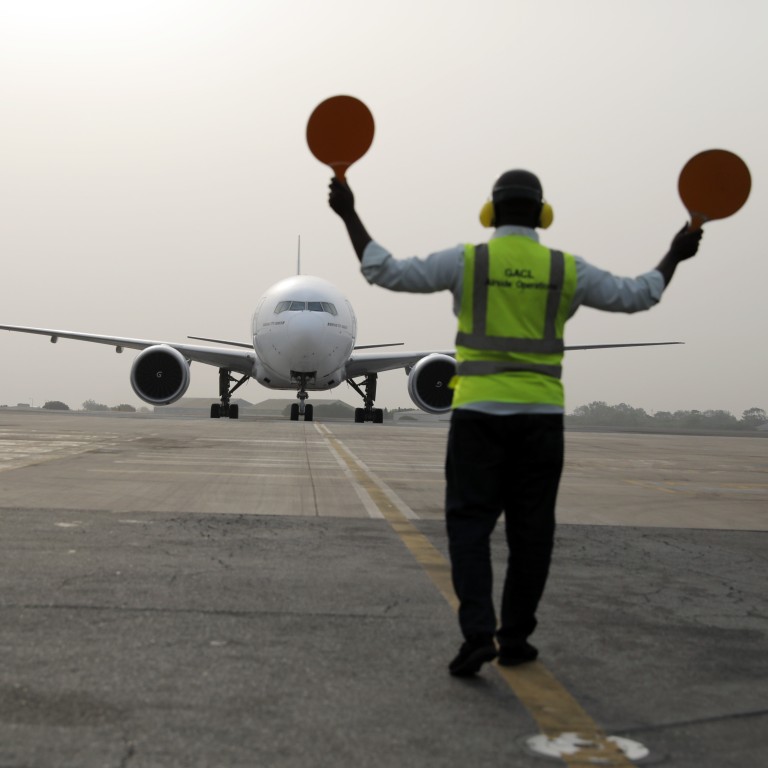 Opinion
Outside In
by David Dodwell
Outside In
by David Dodwell
If the world's poor lose the race for Covid-19 vaccines, we will all pay for it
Research shows the cost of providing vaccines for all is much lower than the price we would have to pay for failing to contain the virus
Yet reports tracking procurement show that rich nations buy much more than they need, while the poor struggle to get enough
Rising inequality, both within economies and between the world's richest and poorest nations, has aroused mounting concern since the global financial crash of 2008. So it is not really surprising to discover that the global pandemic – and the rush for vaccine protection – is twisting the inequality screw even more tightly.
While the stark realities of "vaccine inequality" and "
vaccine nationalism
" are clearly unjust, they are also ridiculously wasteful and counterproductive. 
Research from Duke University's Global Health Innovation Centre shows that Canada, with a population of just about 38 million, has confirmed purchases of 338 million vaccine doses. Assuming everyone in the country will need two doses, that means they have almost five times more vaccines than they need. I'm perplexed. Where is the logic of such an extravagant vaccine grab?
The UK, with 457 million vaccine doses purchased, has 3.4 times more than its population will need. The EU and the US, with a combined 3 billion doses ordered, have enough to vaccinate their populations twice over.
As Jonathan Wheatley noted in the Financial Times a month ago: "While the UK aims to offer coronavirus vaccinations to all adults in Britain by September, in many parts of the world it could take as long as three years to inoculate the population, during which time the virus will continue to circulate."
With a total of 8.2 billion vaccine doses purchased worldwide, Duke University's data shows that the world's high-income countries – which account for 16 per cent of the world's population – have captured 4.6 billion of them, or 56 per cent. 
By contrast, the 55 members of the African Union have got their hands on 670 million vaccine doses – enough to vaccinate just over a quarter of their combined population.
Apart from the obvious unfairness of a world divided into vaccine haves and have-nots, why are the world's rich nations wasting so many billions? As an Financial Times editorial recently said: "It is vital to avoid a two-tier world where the inoculated rich can roam at will, but those from poorer countries are locked out."
And if the World Health Organization is correct that none of us will be safe until all of us are safe, then it is not just the world's poor that will pay the price, even though the World Bank estimates that between 119 million and 124 million fell into extreme poverty last year because of the pandemic recession.
A recent study by the Rand Corporation has calculated that a year of Covid-19 shutdowns is costing the global economy around US$3.45 trillion. And even if the vaccine-producing nations and the rich West quickly secure vaccine protection, the failure to vaccinate populations in the developing world will still leave us with global economic losses amounting to between US$60 billion and US$340 billion a year.
No wonder Tedros Adhanom Ghebreyesus, head of the WHO, talks of the vaccine distribution challenge as a huge moral test: "The world faces a catastrophic moral failure in equal access to the tools to combat the pandemic … and a potentially catastrophic economic failure."
Note, too, Bill and Melinda Gates, whose foundation has contributed US$1.75 billion to Covid-19 research. They have warned of a future where only the wealthiest have access to a vaccine. They add: "The world needs to spend billions to save trillions, and prevent millions of deaths." With nearly 2.5 million dead already, that is not a trivial warning.
Israel has provided a simple clear illustration of this dramatic arithmetic. It has already vaccinated almost half of its 9 million population, paying an astronomical US$23.50 per dose on average for early shipment of the Pfizer and Moderna vaccines (the EU is paying US$14.70 for the Pfizer vaccine and US$18 for the Moderna vaccine), but still calculates that the total vaccination cost will amount to just two days of lost output due to the pandemic lockdown.
There is not just a lesson here for the world, but a powerful lesson specifically for Hong Kong, which is only this week taking a
tentative step into vaccination
.
To pre-empt this unseemly beggar-thy-neighbour scramble to get to the front of the vaccine queue, the WHO at an early stage collaborated with others to create the Covax alliance, to ensure that populations in the poorer parts of the world economy obtained early access to vaccines.
So far, they have got their hands on only
several hundred million doses
, though they aim to secure 2 billion doses and vaccinate 20 per cent of our poorest by the end of 2021. That is hardly likely to deliver "
herd immunity
", but corrects at least some of the inequities arising from the free-market scramble of vaccine nationalism.
A study by the International Chamber of Commerce Research Foundation, examining the perverse harm of vaccine nationalism in the rich West, estimates that vaccinating everyone in the developing world would cost Covax US$27 billion, but that failure to vaccinate would cost the global economy between US$1.5 trillion and US$9.2 trillion – with half of this price falling on rich nations. 
The cynic in me feels deeply demoralised by the international reluctance to cooperate. Surely there can be few moments when global cooperation is so clearly and urgently necessary. What does such a failure augur when leaders prepare to gather at the UN Climate Change Conference (COP26) in Glasgow later this year to call for cooperation to tackle global warming? 
Here, again, there will be the appeal to cooperate in spending billions to save trillions. But what chance of galvanising cooperation on climate change, when we are unable to galvanise cooperation even facing the grim reality of more than 2 million Covid-19 deaths, and the sharp and shocking collapse of the global economy into the worst recession since the Great Depression?
We can be proud of our scientists' epic cooperation worldwide to develop vaccines to tackle the pandemic. It is nothing short of awesome that more than 100 vaccines are currently under development, and that pharmaceutical giants like AstraZeneca and Johnson & Johnson have promised to deliver them at no profit to themselves. But the political failure to cooperate in delivering vaccine relief worldwide stands in sharp contrast. Our political leaders should be ashamed.
David Dodwell researches and writes about global, regional and Hong Kong challenges from a Hong Kong point of view