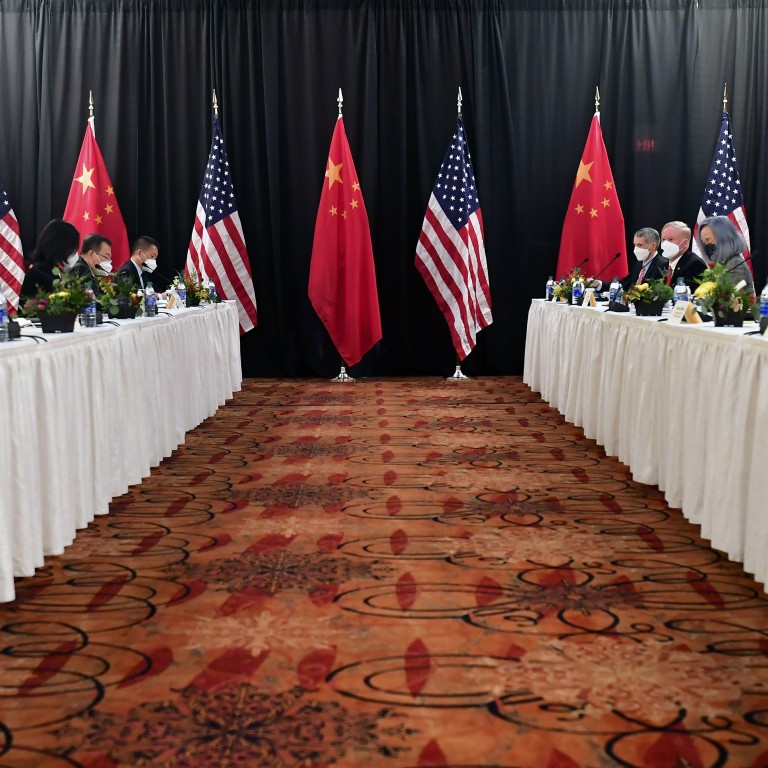 As US-China clash endangers our fragile economic recovery, we must do more than just gawk
The worst-case scenario is an arms race that diverts money urgently needed for pandemic recovery and climate change
We can all do more to force the two biggest economies in the world to behave, especially the US
A former executive of a multilateral development bank once recounted to me how he achieved a minor diplomatic coup in dealing with high-level Chinese officials. Courtesy and subtlety were part of his game plan, and certain members of the US Biden administration would do well to take note.
At a meeting in Beijing, he began by voicing respect for China's ancient culture and traditions, only then introducing the thorny issue of certain financial outstandings by China to the bank. He was sure, he added, that this must be an oversight in a nation of China's standing and achievements.
His hosts smiled politely and the debts were cleared. Contrast this with the all-guns-blazing entry of US Secretary of State Antony Blinken and national security adviser Jake Sullivan into the
Alaska meeting
with Chinese Foreign Minister Wang Yi and Central Foreign Affairs Commission Office director Yang Jiechi.
This was not just a faux pas (or plain bad manners) on the part of the United States; it was egregiously shortsighted diplomacy and the economic or strategic fallout could be profound and long-lasting. China's response was admittedly rather tart but it was the US side that kicked off the slanging match.
What we can conclude from this unfortunate exchange is that the new US administration, which appeared to be a model of realism and restraint at the outset, has quickly assumed the mantle of high-minded self-righteousness and triumphalism that has characterised some former US administrations.
The four powers would do well to remember that an army marches on its stomach and that they are all vulnerable in this regard. By confronting China, they are biting the hand that helps to feed them and support their economies.
But it is not simply trade and investment issues that ought to have deterred Blinken and Sullivan from embarking upon such a brash and rash opening gambit with their Chinese counterparts. It is more a matter of people living in glass houses needing to avoid throwing stones.
This is true of the US, which as the Chinese officials observed with unusual candour, has often embarked upon overseas invasions, regime changes and other intrusive adventures. But the analogy applies also to the need to avoid actions that can shatter the delicate balance of global economic relations.
What a time to court friction, as Blinken and Sullivan chose to do, in a way that makes the bludgeoning Donald Trump look like a conciliator by comparison, or the former, sometimes pugnacious, vice-president Mike Pence and secretary of state Mike Pompeo look like models of restraint.
It is difficult to see how President Joe Biden thinks he can finance urgently needed domestic infrastructure spending of reportedly up to US$3-4 trillion, plus other huge social spending, while also running the risk of having to ramp up military outlays.
It is not enough for non-Quad powers to stand on the sidelines wringing their hands in dismay over the increasingly acerbic exchanges between the Biden-constructed alliance of nations and China. The time has come to cry "a plague on all your houses" and push them both (the US especially) to behave more maturely.

Anthony Rowley is a veteran journalist specialising in