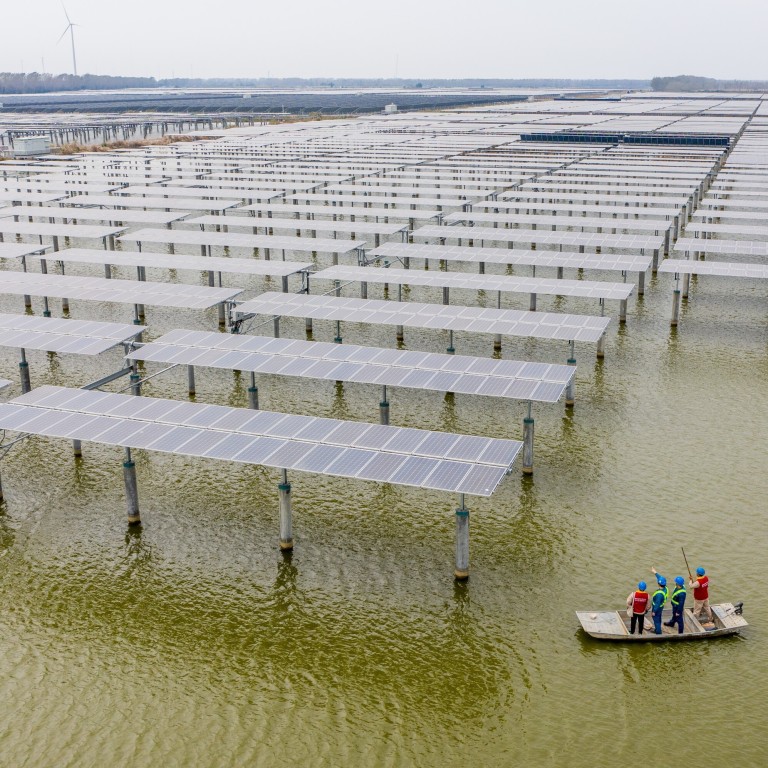 Why China has more to gain from fighting climate change than other countries
If the current trajectory of emissions growth continues, China could see its credit rating drop six notches and face billions more in debt service
China has much to gain from getting serious on carbon neutrality, and any delay would be tantamount to economic self-harm
When it comes to economic growth and development, China has been the envy of the world for decades. Since 1980, the economy has expanded on average by 9.4 per cent per year, four times the speed of the Organisation for Economic Cooperation and Development average.
Poverty in China has
declined dramatically
, but it must not bask in past successes. As in the investment industry, macroeconomic planners need to constantly remind themselves that past performance is no guarantee of future returns – nowhere more so than in China.
The decades to come will be characterised by the two megatrends of the 21st century:
ageing societies
and
climate change
. China looks exceptionally exposed on both counts. The United Nations projects the number of Chinese aged 65 or older will surge to 400 million in the middle of the century, while the working-age population keeps plummeting at an ever-faster pace.
China has one of the most challenging population profiles in the world. The growth sweet spot lies behind it. The race for the country to get rich before it gets old is in full swing.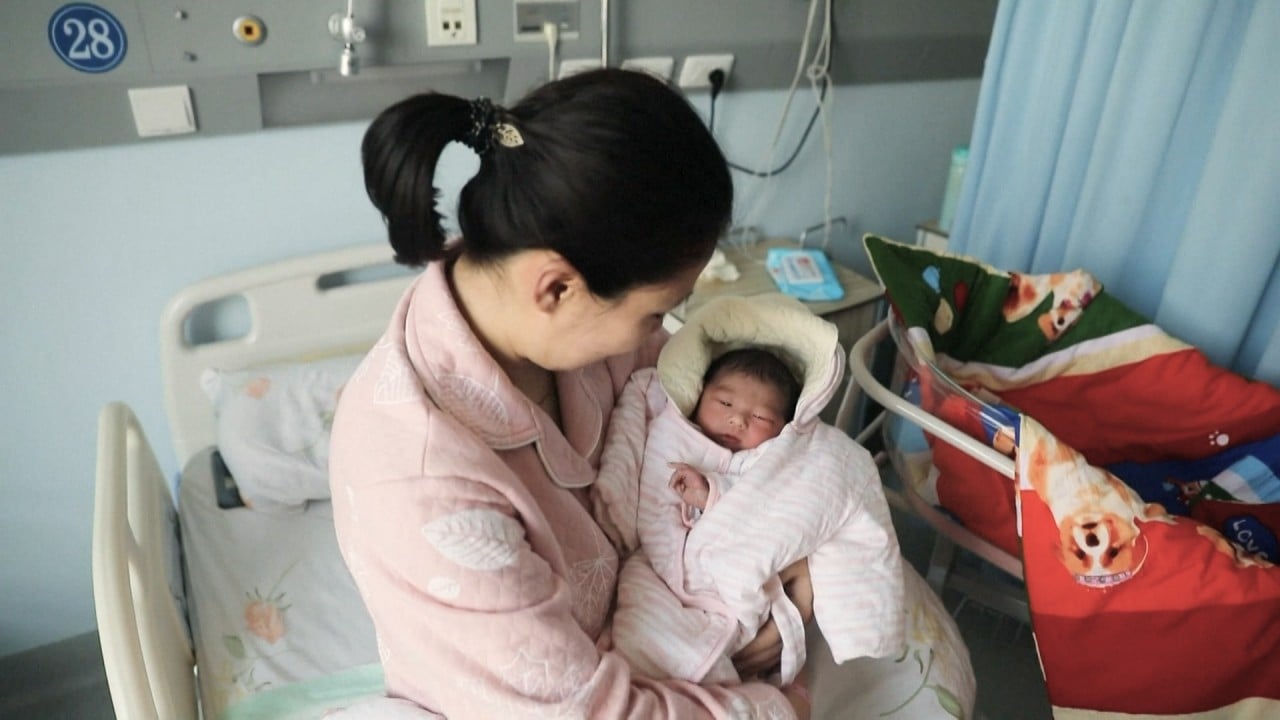 01:31
China faces demographic challenge as birth rate drops despite government efforts
China faces demographic challenge as birth rate drops despite government efforts
So far, so well-known. What is less appreciated, however, is that China is also in the bull's eye of the second megatrend: climate change.
China is not only the world's worst polluter, releasing more carbon dioxide than all Group of 7 (G7) countries combined, it is also one of the countries that should worry most about the consequences of global warming. The national ambition to become
carbon neutral by 2060
therefore must take on an added urgency, if only out of national self-interest.
New research from a team of economists from the Bennett Institute at Cambridge University sheds some light on the expected effect of climate change on sovereign creditworthiness. By linking climate science with economic models and real-world sovereign ratings methodology, they simulate the effect of climate change on sovereign credit ratings for more than 100 countries under different warming scenarios.
The focus on sovereign ratings helps illustrate climate change impacts because credit ratings are familiar tools within the financial community. This is distinct from
environmental, social and governance
(ESG) ratings which, even if backed by credible science, still require investors to determine how they relate to financial risk.
In contrast, sovereign ratings are part of financial markets' DNA. Investors know
sovereign downgrades
often increase the cost of both public and corporate debt.
The research finds material impacts of climate change as early as 2030. Under a high warming scenario that closely traces recent emission trends, 63 sovereigns would suffer climate-induced sovereign downgrades of around one notch by 2030, rising to 80 sovereigns facing an average downgrade of 2.5 notches by 2100.
The main transmission channel is, in most cases, through drops in growth and prosperity with a resulting rise in government debt.
Conventional wisdom suggests the blow would be concentrated on poor countries in the tropics. In fact, most G7 countries would see their ratings slashed by more than lower-rated
emerging markets
. Ratings-wise, poor countries simply have less to lose.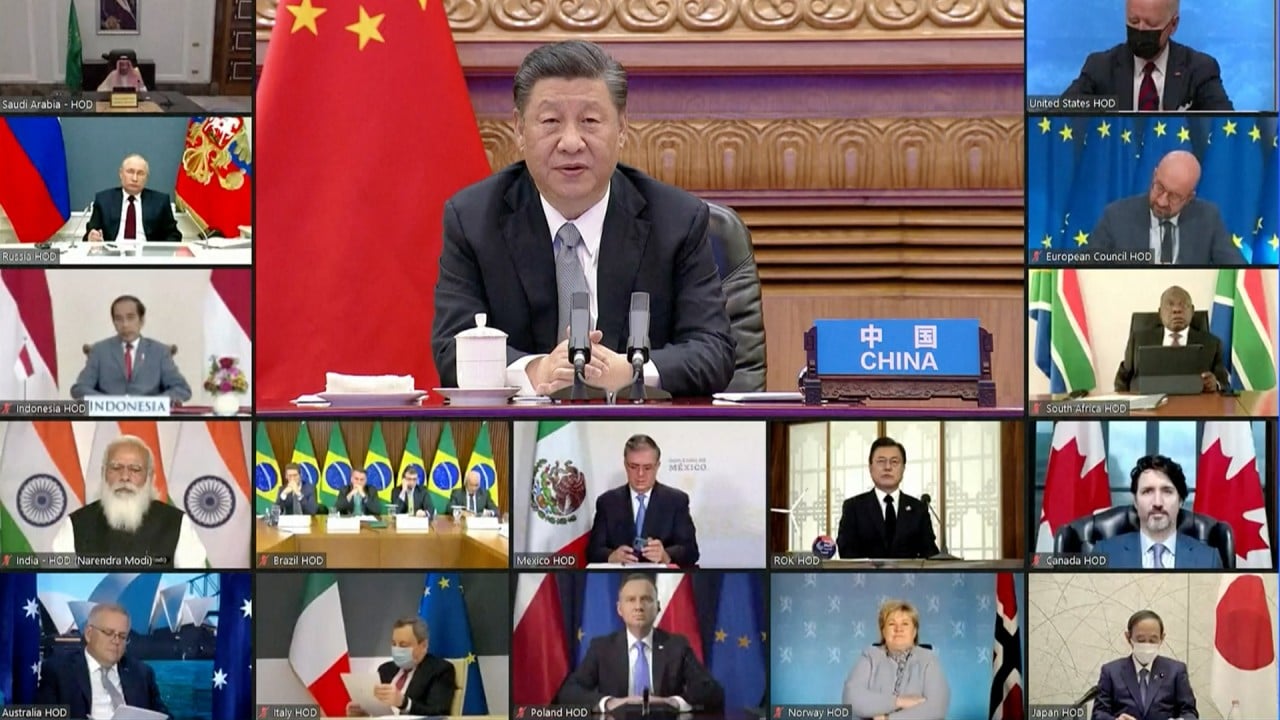 03:27
World leaders pledge to cut greenhouse emissions at virtual Earth Day summit
World leaders pledge to cut greenhouse emissions at virtual Earth Day summit
China would be one of the hardest-hit sovereigns if the current trajectory of carbon emissions continues. By the end of the century, its credit rating could be chopped by six notches, just enough to relegate it into the ranks of non-investment-grade issuers. Two of those downgrades could come as early as this decade.
Adhering to the goals set in
the Paris Agreement
, on the other hand, will result in negligible impacts on ratings globally, with an average downgrade of just 0.65 notches by 2100. China is no exception – arresting the rise of global temperatures would limit its climate-induced sovereign downgrades to no more than two notches.
The difference matters. Keeping temperatures within the Paris goals would raise China's government debt service cost within a range of US$4 billion to US$6 billion annually in 2100. This estimate is based on historical bond yield increases in the wake of sovereign downgrades.
On the other hand, should temperatures
continue to rise
on recent trends, China's additional public debt service cost could spiral to US$13 billion to US$19 billion per year by the end of the century. This figure only reflects the interest cost of debt already outstanding today, which is close to US$2.5 trillion. Only the US would suffer an even bigger absolute increase in debt cost.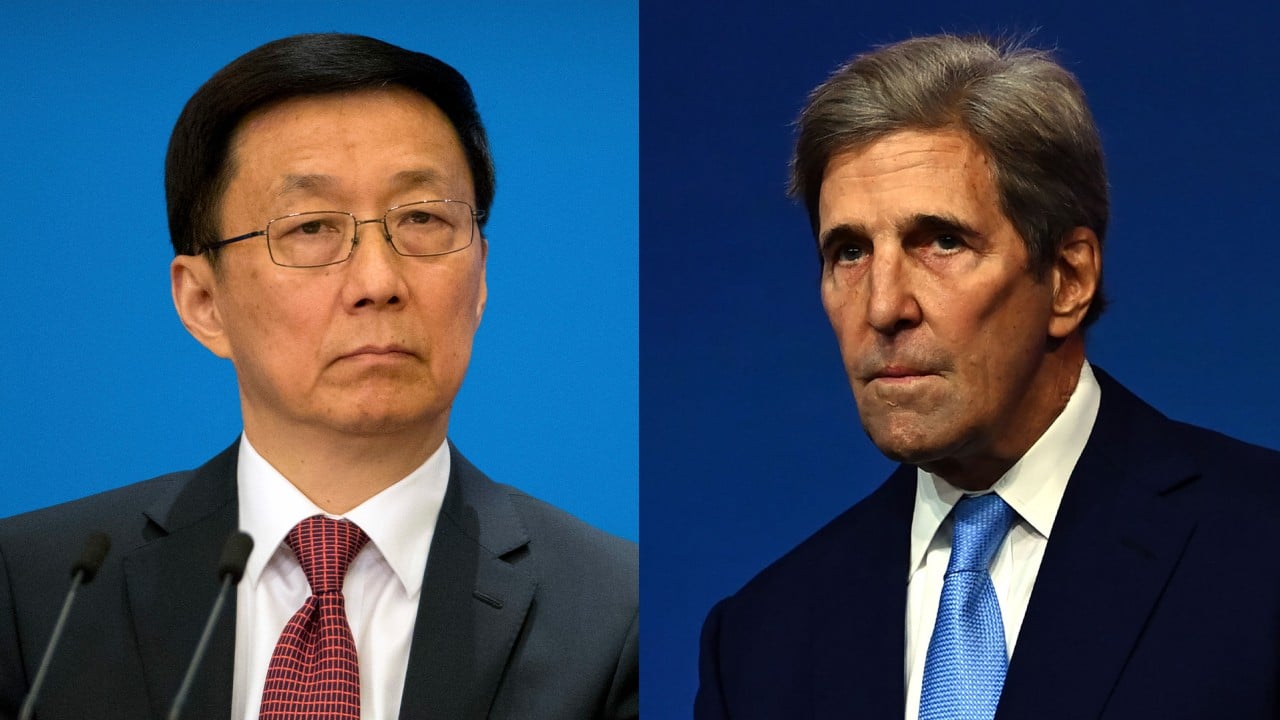 01:57
US, China put aside differences for pledge to work together on climate change
US, China put aside differences for pledge to work together on climate change
There is more. Debt in China is more skewed towards
corporate issuers
than in most other countries. The debt of corporations also tends to become more expensive when their home sovereign suffers a downgrade.
Applying past trends of sovereign rating cuts feeding through to corporate funding conditions, Chinese corporations could be on the hook for an extra US$13 billion to US$22 billion in interest payments by the end of the century.
China clearly has more to gain from stabilising the climate than most other countries. This is even more so as Chinese companies are current or emerging world leaders in the technologies needed to achieve carbon neutrality.
From photovoltaic equipment to wind turbines and electric mobility, China has much to gain from getting serious on carbon neutrality. Any delay would be tantamount to economic self-harm.
Moritz Kraemer is chief economist of CountryRisk.io and senior fellow at SOAS Centre for Sustainable Finance at the University of London. Previously, he was chief sovereign rating officer at S&P Global Ratings.
This article appeared in the South China Morning Post print edition as: The carbon imperative