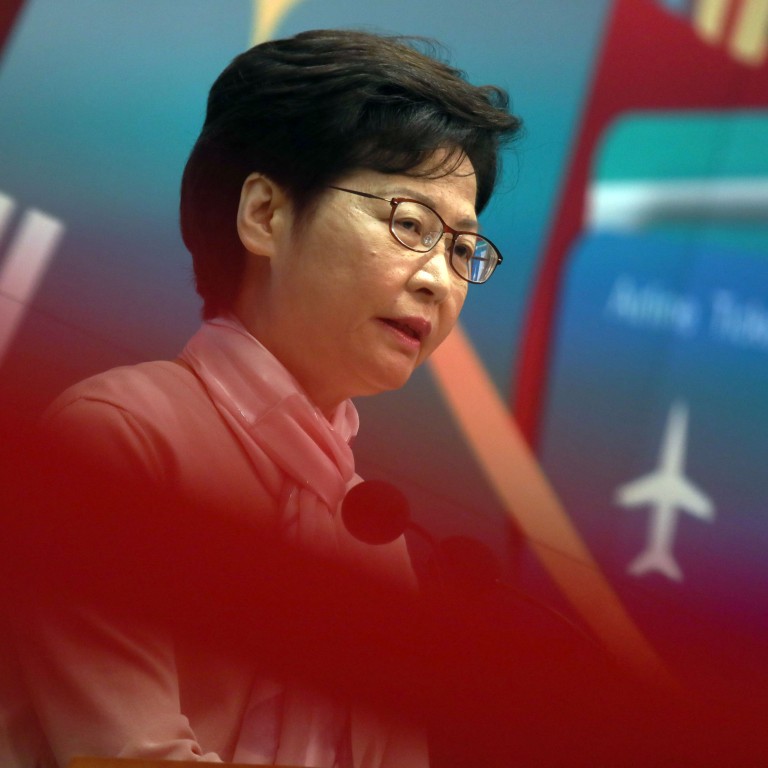 In search of viable chief executive candidates for Hong Kong
Leung Chun-ying and Carrie Lam believe they have a strong case, but both have their problems. Indeed, it is a real struggle to identify even one viable candidate
This has led some to suggest we revert to the old system, whereby we are sent a governor selected by the parent government
Spare a thought for Hong Kong and Macau Affairs Office director
Xia Baolong
. In the coming months, decisions will have to be made about who will contest Hong Kong's chief executive election race, next March.
Even determining a slate of possible candidates is not going to be easy. I am struggling to do so, but that is OK: I am just a columnist and can speculate to my heart's content. Nothing important hinges on the accuracy of my guess.
However, it is Xia's job to find the right person: someone who can win the hearts of Hongkongers and also handle the relationship with Beijing in a way which inspires confidence in the corridors of Zhongnanhai. 
And, given Hong Kong's profile in the world at the moment, it would help if he or she also has credibility on the international stage. Quite a challenge, to put it mildly.
Former chief executive
Leung Chun-ying
and the incumbent,
Carrie Lam
Cheng Yuet-ngor, could in theory take up the post for a second time. It is clear from recent reports in the media that both consider themselves to be fully qualified and to have a strong case.
Notwithstanding the enthusiasm of their supporters, there are problems with both candidates, however. Leung is intellectually capable and respected by fellow professionals. But he never really generated much warmth from the general public. His rather aloof style and his reluctance (or inability) to compromise on political reform led to the
2014 Occupy stand-off
. 
Moreover, allowing him to take office again does rather call into question the wisdom of forcing him to abort his re-election campaign
at the last minute
. It would also look odd for someone occupying a relatively senior position at the national level to be stepping down to a more junior position at local level.
As for Lam, she has achieved the seemingly impossible feat of being even less popular than Leung. Her many errors in
handling the extradition issue
have been well-chronicled, so I will not repeat them here. The violence generated during that episode has left scars on Hong Kong society that will take many years to heal. Her personal style has even well-wishers shaking their heads. 
The latest challenge is how to lead the city's recovery from the pandemic. This requires a whole-community approach, that is, mass vaccination. Lam has been unable to work up widespread enthusiasm, even among TVB's stable of stars who could usually be counted on to urge their fans to step up to the plate.
Meanwhile, London and New York, our main competitors as global financial centres, are well past a 50 per cent vaccination rate, and Singapore is fast catching up. We have struggled to inch past the 20 per cent mark.
Those economies will be open for business while we are still requiring even vaccinated executives to quarantine. The private sector is gallantly doing its best to fill the void left by the administration by offering
lucky draws
, but there is surely more the government should be doing.
Leaving those two candidates aside, the options look pretty meagre. Among current senior officials, only Financial Secretary Paul Chan Mo-po is remotely plausible, but he may not be interested in moving so far out of his comfort zone.
Executive Council convenor Bernard Chan goes to great lengths to take himself out of the running whenever he is asked and is in any case probably tainted by the close association with Lam. At one time, a lot of attention was focused on DAB leader Starry Lee Wai-king, but she seems better suited to the legislature.
It is a real struggle to identify even one viable candidate, let alone two or three to provide the appearance of a contest. This has led some commentators to suggest that we scrap the whole idea and instead revert to the old system under the British, whereby we are simply sent a governor selected by the parent government. 
The idea is not without merit. It avoids the acrimony inevitable in a contested election. But it does somewhat undercut the concept of "Hong Kong people administering Hong Kong". Beijing will not want to go down that route.
There has been one recent glimmer amid the gloom: a flurry of excitement about former stock exchange chief
Charles Li
Xiaojia, who stepped down ahead of schedule. He secured agreement from the central authorities on ways to strengthen Hong Kong's role as an international financial centre and has a reasonable profile in world markets. 
All in all, I expect the next few months to see continued sniping by Leung and Lam, but we won't see the real candidates until Christmas time. Top of my wish list is a fresh face. Let us hope Santa is feeling generous.
Mike Rowse is the CEO of Treloar Enterprises