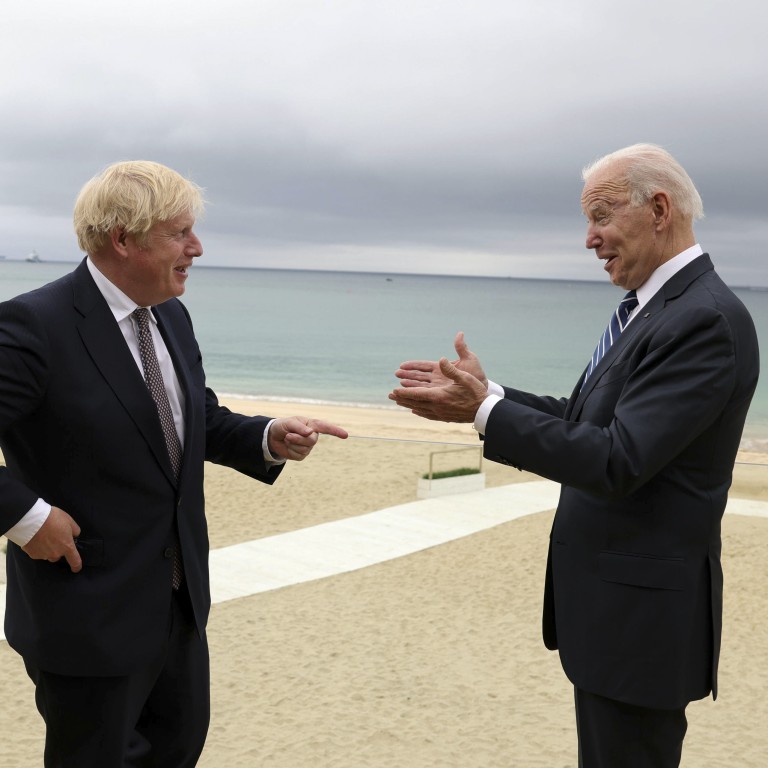 Opinion
Inside Out
by David Dodwell
Inside Out
by David Dodwell
G7 summit: after the political theatre, the US, Britain and EU must get back to working with China
The celebratory mood of the gathering of Western leaders in the UK makes for fine political theatre, even if it may not go far enough to provide solid foundations of a future 'alliance of democracies'
High-level collaboration with China is necessary to tackle our foremost global problems, not least pandemic recovery and climate change
As Biden
told American troops
at the Mildenhall Royal Air Force base after landing in the UK: "The United States is back and the democracies of the world are standing together to tackle the toughest challenges and issues that matter most to our future."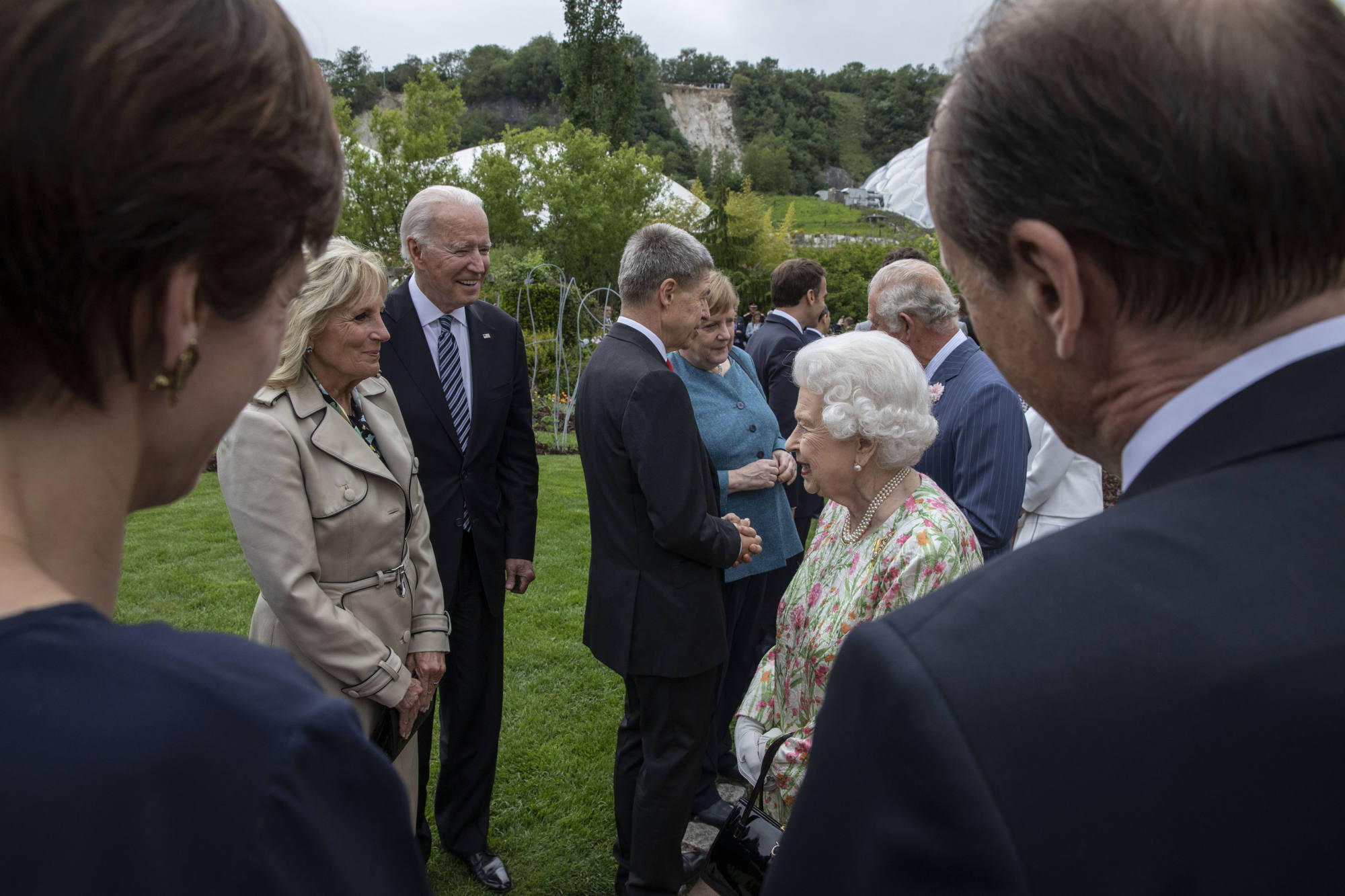 In politics as theatre, symbols and allegory were everywhere. As home to the mythical 12th-century King Arthur, Cornwall provided a fine setting for a grand "round table", even without a Merlin to work miracles.
The clearest symbols were Churchillian rather than Arthurian – fitting, given the role Winston Churchill plays in Johnson's political psyche. They were articulated in the 604-word new Atlantic Charter released by Biden and Johnson ahead of the Carbis Bay meeting. Johnson was explicitly harking back 80 years to the August 1941 meeting between Franklin Roosevelt and Churchill in Placentia Bay in Newfoundland at which the original Atlantic Charter was agreed.
Churchill arrived aboard the HMS Prince of Wales, and it was no accident that Britain's newest aircraft carrier, the £3.3 billion (US$4.7 billion) HMS Prince of Wales, stood guard over Carbis Bay as Biden and Johnson unveiled their new Atlantic Charter.
The original charter, drafted just four months before Japan's attack on Pearl Harbour brought the US formally into World War II, not only sits at the heart of the UK-US "special relationship", but forged many of the West's foundational principles for the rest of the century. It led to the creation of Nato and the Gatt – the precursor to the World Trade Organization – and its call for self-determination began the process of dismantling the British Empire.
The
new Atlantic Charter
may not leave such an enduring legacy, but there is a nerve-jangling sense that it is firmly focused on a new and different war ahead – in defence of liberal democracy as a superior political model, and against China as a challenger to the liberal democracies that have led world affairs for the past 80 years.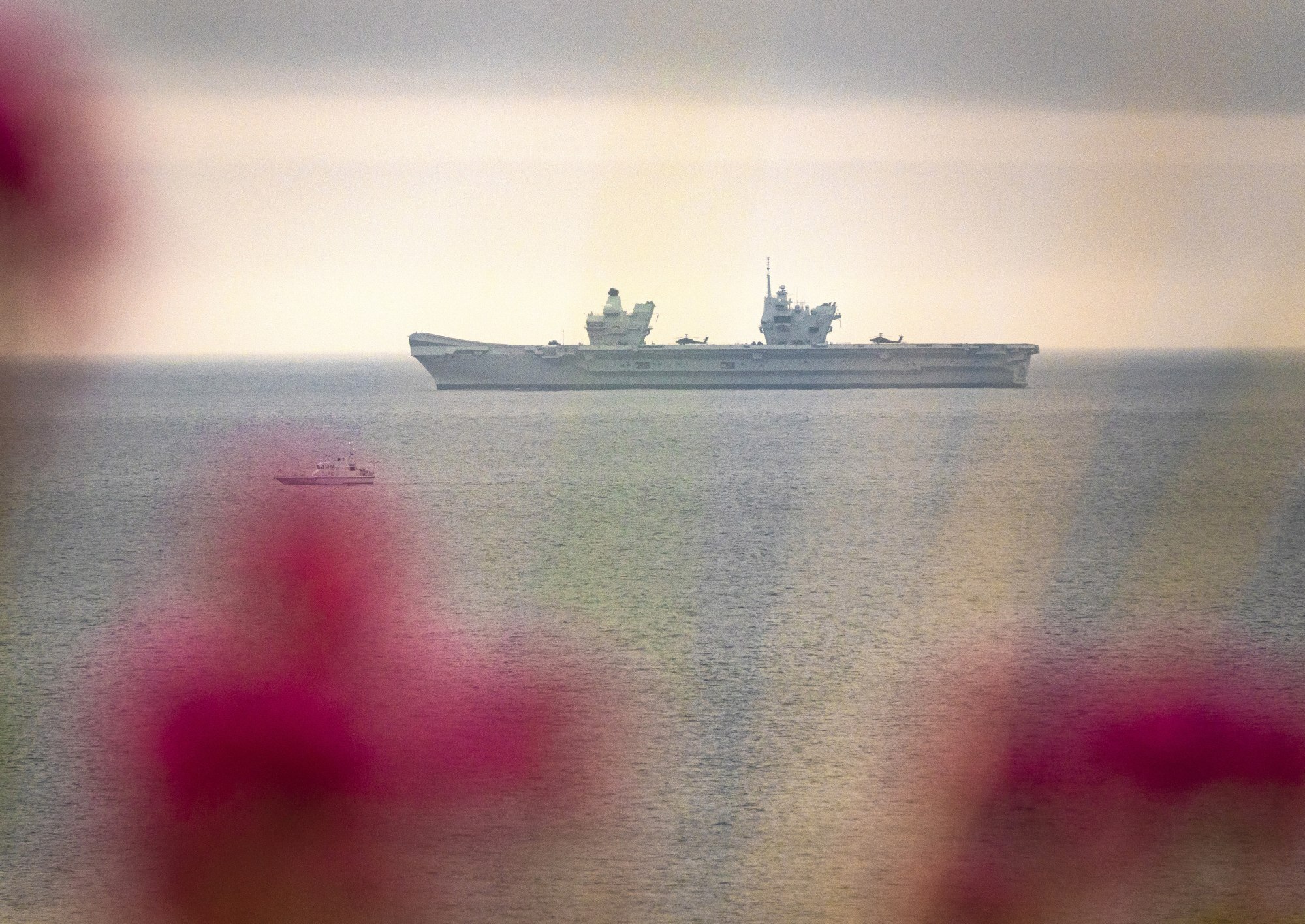 It enshrines "a commitment to sustaining our enduring values and defending them against new and old challenges". It calls for defence of "the principles, values and institutions of democracy and open societies", strengthening institutions, and laws and norms that sustain international cooperation. And it asks members to "protect our innovative edge", maintain collective security, act "urgently and ambitiously" to tackle the climate crisis, and collectively defend against health threats.
In short, it is high on moral fervour and short on specifics, and anxiously self-aware that many regard the G7 as a yesteryear organisation, overshadowed by the G20.
When it came to the substance of the G7 discussion – focused on reform of global tax rules, setting a route to "zero carbon", recovering from the pandemic, or reinforcing multilateral collaboration – the US' histrionic anti-China positioning seemed more muted. There is still space for what seems a majority view in the EU that the West's relations with China must rely on "cooperation, competition and systemic rivalry" rather than confrontation.
As for the two most immediate priorities – pandemic recovery and climate change – the need for high-level collaboration with China is obvious, and must therefore temper the G7's more extreme instincts. So too with the challenge of speedy economic recovery.
Elsewhere, competition is likely to be the optimal strategy. The fact China's state-dominated economic model has proven so effective in driving sustained growth must be a challenge to complacent Western assumptions that liberal democratic systems are superior.
The remarkable progress of scientific and technological innovation in China must also be a powerful driver for innovation among Western economies. Would Biden and the other G7 members have
gifted 1 billion vaccine doses
to poorer countries if China had not already
delivered 350 million doses
to 80 countries, as well as 825 million doses to its own population? Would Biden be calling for
trillions of infrastructure investment
if China's huge investment in its own infrastructure had not delivered so many competitive benefits?
Carbis Bay has been a weekend of political theatre at its best, and a fitting celebration that America is back. But China has not gone away, and nor should it. Let's hope the rhetoric can now be parked, as we focus on cooperation on ridding us of Covid-19, and on the critically important climate summit in November.
David Dodwell researches and writes about global, regional and Hong Kong challenges from a Hong Kong point of view