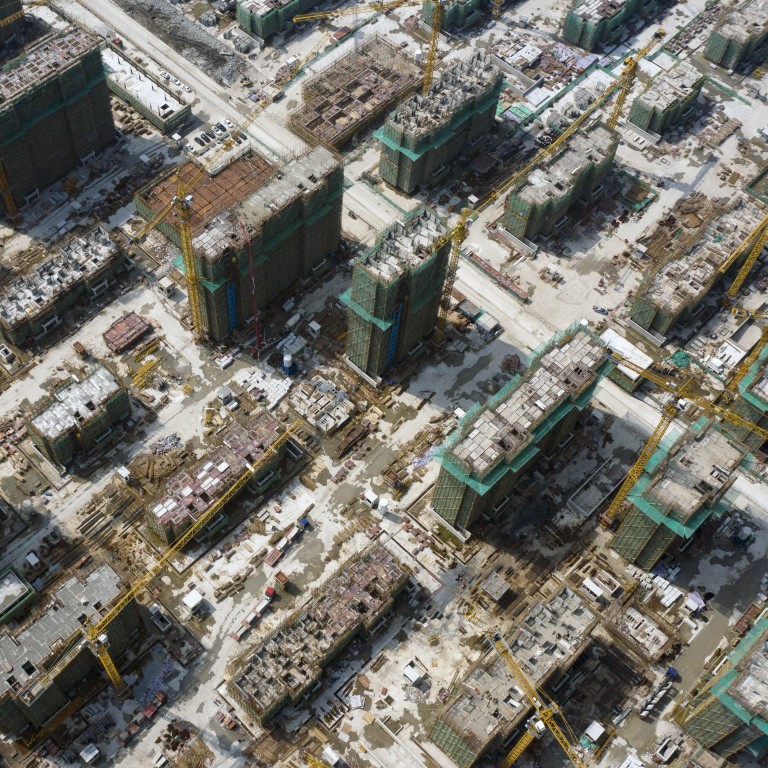 Property prices are booming globally, and one thing is driving the increase
China, South Korea, Singapore, the US, UK and others are struggling to rein in surging prices despite or because of the pandemic
The underlying problem remains an acute shortage of new houses. An overhaul of planning rules and more affordable homes are urgently needed
Singapore's government is considering intervening again after prices in the first quarter rose at their fastest rate since 2018. In South Korea, where prices in Seoul have spiked in the past five years, public discontent over a
long-lasting property bubble
has reached fever pitch, despite more than 20 rounds of measures aimed at cooling the market.
Yet, while there are many examples of rapid rises in home values in Asia, it is North America and Europe that have dominated the rankings in house price indices since the eruption of
the Covid-19 pandemic
, both in mainstream and luxury markets.
According to the latest Global House Price Index report, published by Knight Frank on June 3, European countries, the US and Canada accounted for 14 of the top 20 nations where home values rose the fastest in the year to the end of March.
A separate Knight Frank gauge, which tracks movements in prime residential prices, revealed that although several mainland Chinese cities experienced the sharpest price increases in the year to the end of March, coastal and regional cities in the US and Europe were among the best-performing markets.
These included
Miami
, Los Angeles and Edinburgh. Leading metropolises, in particular
New York and London
, witnessed some of the steepest declines in prices.
The findings underpin several key themes in post-pandemic property markets. The first is the importance of ultra-loose financial conditions. Home values, like the prices of other assets, have been buoyed by unprecedented amounts of monetary and
fiscal stimulus
.
The second is divergences between regions. In North America and Europe, the pandemic has caused a shift in demand away from densely populated cities towards suburban and more rural locations. Sales in New York City's adjacent counties have soared, while several of London's outer boroughs saw some of the sharpest rises in house prices in Britain last year.
The surge in demand for homes in greener, less-crowded but still-commutable areas of Britain and America is one reason some real estate experts believe suburban
office markets
could experience an increase in leasing activity that will outlive the pandemic.
In Asia, by contrast, rapid urbanisation, poor suburban infrastructure and significant differences in housing stock mean few people are rethinking the value of urban living. For those who live in big cities and
want more space
, the purchase of a larger flat in a more secluded area in the city centre is the most likely option.
While house prices in the West are rising because of the pandemic, they are surging in Asia despite Covid-19. "There has been a major reassessment of housing needs in the Anglosphere and parts of Europe, which is much less apparent elsewhere," says Kate Everett-Allen, head of international residential research at Knight Frank in London.
While there are regional differences in the drivers of house price growth, though, the structural problems afflicting housing markets are similar across the globe.
Efforts by governments and central banks worldwide to make homes more affordable have invariably focused on
curbing demand
. Little has changed since the pandemic erupted, with policymakers introducing or considering various restrictions to reduce incentives for investors to buy properties.
However, whether it is
Seoul
or
Vancouver
,
Shenzhen
or
Stockholm
, the underlying problem remains an acute shortage of new houses. Long-delayed reforms – particularly overhauling planning rules and increasing the stock of affordable homes – urgently need to be enacted.
These changes, which involve tackling vested interests, require political courage and are difficult to implement at a time when governments are reluctant to do anything that could endanger the recovery. Yet, by neglecting the supply side of the housing market, prices will continue to rise, whether because of or despite the pandemic.
Nicholas Spiro is a partner at Lauressa Advisory