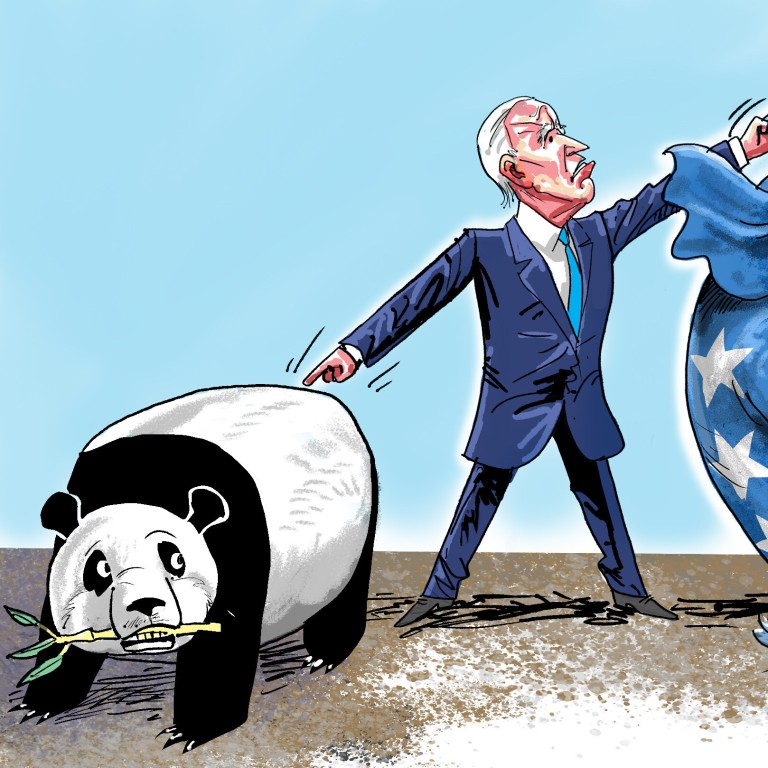 Why Joe Biden is taking his time with America's China policy
The Biden administration is trying to tighten the loose ends of China policy left behind by Trump, while keeping the policy details in the shadows
It suits the White House to ride a wave of bipartisan hostility towards Beijing, and to try to preserve its congressional majority in the 2022 midterm election
We are now six months into the new administration of President
Joe Biden
, in the middle of his plans to
"build back better"
for the United States. But when it comes to
policies related to China
, there is not yet much to see that gives concrete meaning to that slogan.
Of course, we should remember that in his remarkably disciplined campaign for office, candidate Biden focused on first defeating the Covid-19 pandemic, jump-starting the American economy and dealing with social and racial inequities, not reversing or substantially changing Donald Trump's erratic China policies.
In the early months, Biden has presided over remarkably successful
roll-outs of vaccines
against the pandemic. You can feel America getting back to work, school and life as the virus loosens its grip.
Biden has legislated for aggregate huge financial relief for ordinary citizens. He has more legislative initiatives in the pipeline. And the new administration is more diverse in its composition than any predecessor's.
But when it comes to dealing with China, the administration's stated ambitions so far have been quite limited. Understandably, the Biden team wants to do the good work of repairing the alliances and partnerships with other capitals that Trump did so much to undermine. 
More recently, it seems the Biden administration is trying to tighten the loose ends of competition, cooperation and contention left behind by the Trump administration.
The Biden administration has not articulated how it plans to compete with China in the growing arena of multiparty trade agreements.
Behind this slow-motion unveiling of Biden's China policy lies an important factor. In a capital where bipartisanship is close to non-existent, opposition to China is an important exception. 
A House version is likely to pass as well, and changes can be expected in the normal conference process between the competing bills. This, too, can be viewed as part of the effort to get stronger at home to prepare to deal more effectively with Beijing.
By keeping China policy details in the shadows, moreover, the Biden administration can continue to ride the wave of bipartisan hostility towards Beijing as it struggles in more partisan fights over taxation, infrastructure spending, international trade and the way forward on other domestic issues.
Biden's Democratic predecessors, Bill Clinton and Barack Obama, both pushed strong domestic initiatives when they had Democratic Congressional majorities in the first two years of their terms, only to lose those majorities in the first midterm election.
It is hard to imagine that Biden and his advisers do not have preserving and enhancing Democratic majorities in the 2022 election very much in mind as they take their time getting around to how they are going to handle the very specific challenges China represents. Hostility to China is a stronger unifying political card than anything else out there today.
Douglas H. Paal is a non-resident scholar at the Carnegie Endowment for International Peace