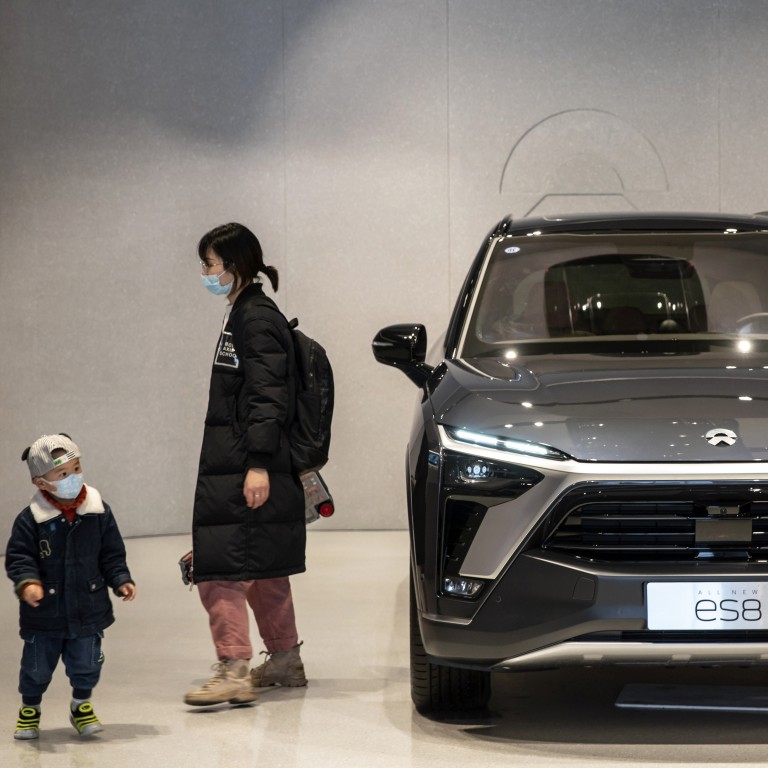 Opinion
The View
by Akhmad Hanan and Luky Yusgiantoro
The View
by Akhmad Hanan and Luky Yusgiantoro
Can Chinese EV makers get a jump on Tesla and tap partners in Southeast Asia for expansion?
Despite the popularity and reach of Tesla, Chinese EV brands have a good chance of dominating the emerging market in Southeast Asia
And Indonesia, with its abundant nickel resources and large market, would make an ideal partner
The world is in transition with regards to energy sources, especially in the transport sector, where the shift from cars powered by fossil fuels to electric vehicles using batteries and hydrogen fuel cells is gaining pace. Electric vehicle manufacturers from various countries are now competing against China, the world's largest source of electric vehicle sales and business.
At a visit to Ford's auto plant in Michigan in May, US President
Joe Biden
admitted that his country is a few steps behind China. Under the governance of President Xi Jinping, China has set a target for EVs to account for 40 per cent of all passenger vehicles sold in 2030. The Chinese government has supported the transition to electric vehicles, not least for the development of the domestic EV industry.
China is serious about
reducing carbon emissions
and becoming a global leader in
adopting and promoting
EV innovation. In Asia, the competitive power of the automotive industry comes from Japan, India and Korea. But in terms of electric vehicles and industrial readiness, the three countries are far behind China.
China looks set to dominate Asia's electric car market with home-grown brands such as
Li Auto
,
BYD
,
Xpeng
,
SAIC Motor
,
NIO
and
WM Motor Technology
. It's just a matter of time before electric vehicle brands from China will fill the Asian market. This is because other countries in Asia are in the process of developing and testing these cars.
Many others are eyeing the market. In the Middle East, Saudi Arabia reportedly plans to work with Lucid Motors, a car manufacturer from California, to develop an electric car. The kingdom's sovereign wealth fund is reportedly ready to provide the funds needed to build an electric vehicle ecosystem with Lucid.
It will take time for such plans to bear fruit, however. For now, no other competitor in the region can threaten the dominance of Chinese brands, which have a proven track record in electric vehicles.
Southeast Asia, which has a large vehicle market, is still struggling to promote EV use on the roads. This makes it the ideal market to tap. Car manufacturers from Japan and South Korea have traditionally dominated the Southeast Asian market, with competitors from the US, Europe and China, in addition to home-grown brands, making up the rest. The transition to EVs has opened up competition.
Chinese electric car manufacturers are expected to turn their attention to the Southeast Asian market. Wuling Hongguang's Mini EVs were seen on the streets of the Philippines this month, for example, and more are likely to follow.
In recent years, Japanese carmakers such as Toyota and Honda have also introduced electric vehicles in Southeast Asia. South Korea's Hyundai is also planning to move its Asia-Pacific headquarters from Malaysia to Indonesia, in view of the opportunities to tap the potentially large EV market there.
The most formidable rival for China's EV manufacturers, however, is Elon Musk's Tesla. The electric car company based in Palo Alto, California, dominates the world electric car market. Musk, Tesla's co-founder and chief executive,
became the world's richest person
following Tesla's share price surge since the beginning of the Covid-19 pandemic last year.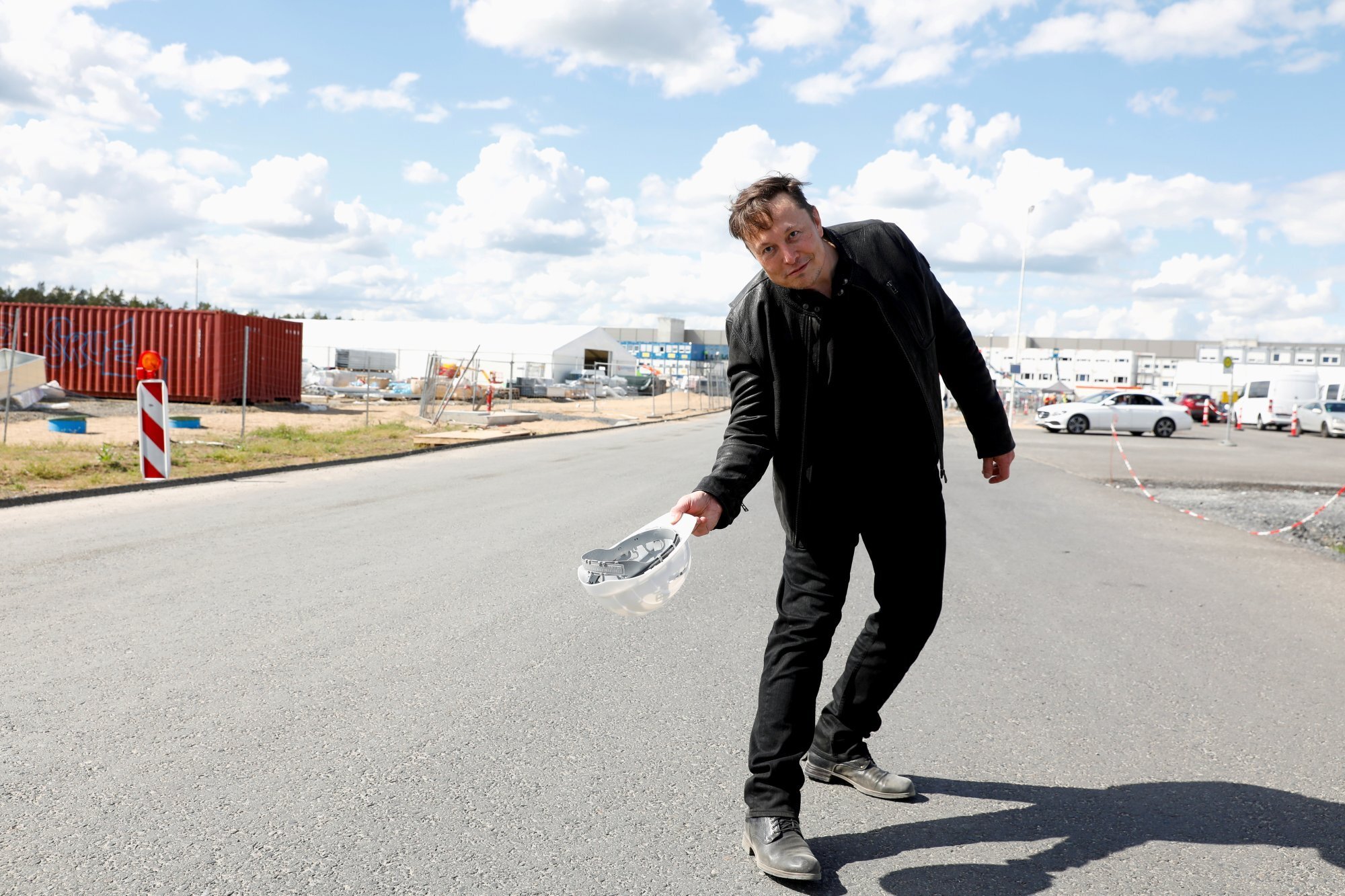 Tesla's Model 3
is the world's bestselling plug-in EV model. Tesla has expanded into China; it now has a
Gigafactory in Shanghai
. In 2020, Tesla generated 21 per cent of its sales from China, the second-largest market after the US. Indeed, among America's car manufacturers, Tesla is the front runner in terms of EV development. Other US carmakers lag behind even the small Chinese EV manufacturers.
The US-China rivalry in the EV market is a story of David and Goliath. But Tesla remains confident that it can continue to innovate and lead the market.
Returning to the competition in Asia, Tesla is also keen to expand further into the region, such as to
India
and Indonesia, but agreements have yet to be finalised. The Indonesian government is serious about
partnering with Tesla
to build an EV ecosystem.
With Tesla's plans in the rest of Asia still taking shape, this is an opportunity for Chinese manufacturers to dominate these Asian markets. EV manufacturers from China could work with Indonesia, which is well placed for such partnerships because of the abundance of its nickel resources, a key material in electric vehicle batteries. Indeed, Indonesia is the largest nickel producer in the world, accounting for about 30 per cent of global production in 2020.
Indonesia is preparing a road map for electric-based vehicles and building a nickel smelter specifically for EV battery raw materials. This is a distinct advantage for Chinese manufacturers looking for opportunities in the rest of Asia: Indonesia offers not only critical raw materials but its vehicle market is also large compared with the rest of Southeast Asia.
Akhmad Hanan is a researcher in energy security at the Purnomo Yusgiantoro Centre, a think tank based in Indonesia. Dr Luky Yusgiantoro is a member of the governing board of the Purnomo Yusgiantoro Centre