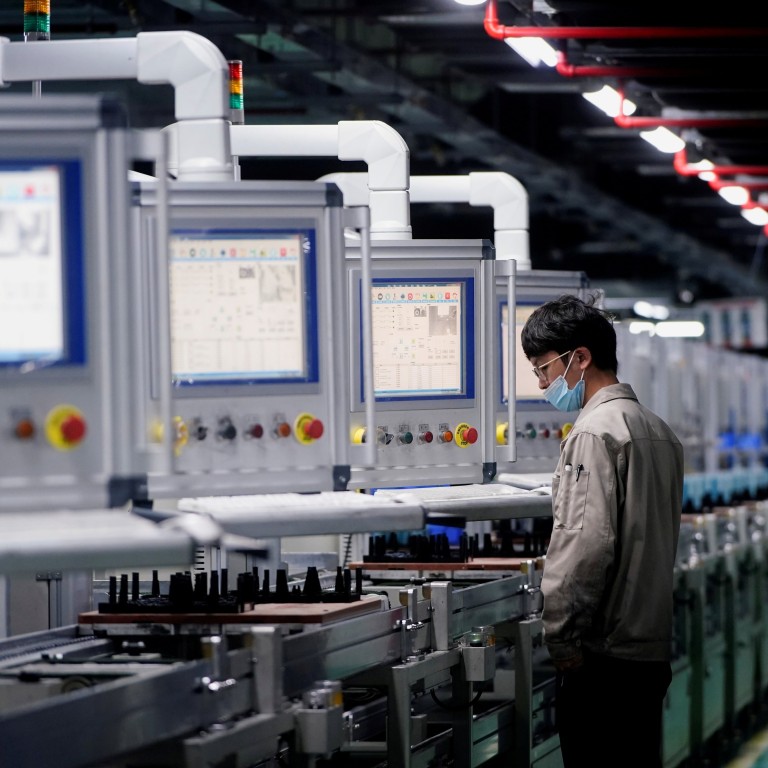 Why China is still the world's factory, only upgraded
Despite rising costs, a US trade war and the Covid-19 outbreak, China's resilient supply chain has prevailed and enabled its economy to move up the value chain
China remains an export powerhouse reshaping the landscape of global trade
The meteoric rise of the
Chinese economy
over the past 40 years would not have been possible without the stellar success of its export-driven growth model. While the economy has rebalanced away from export expansion in recent years, there is no let-up on its trade competitiveness.
The country's position as the "
world's factory
" has strengthened despite a structural increase in production costs, and recent events such as the
US-China trade war
and the Covid-19 pandemic, both of which could have undermined its position in the global supply chain.
Successive US tariff increases on Chinese products had the anticipated effect. US-bound exports from China fell by 17 per cent from 2017 to end-2019, resulting in a sharp drop in China's market share in the world's largest consumer market.
But on the global stage, China's market share grew by around 0.5 per cent, more than twice that of the next biggest riser,
Vietnam
, which saw growth of some 0.2 per cent over the same period, according to Unctad data.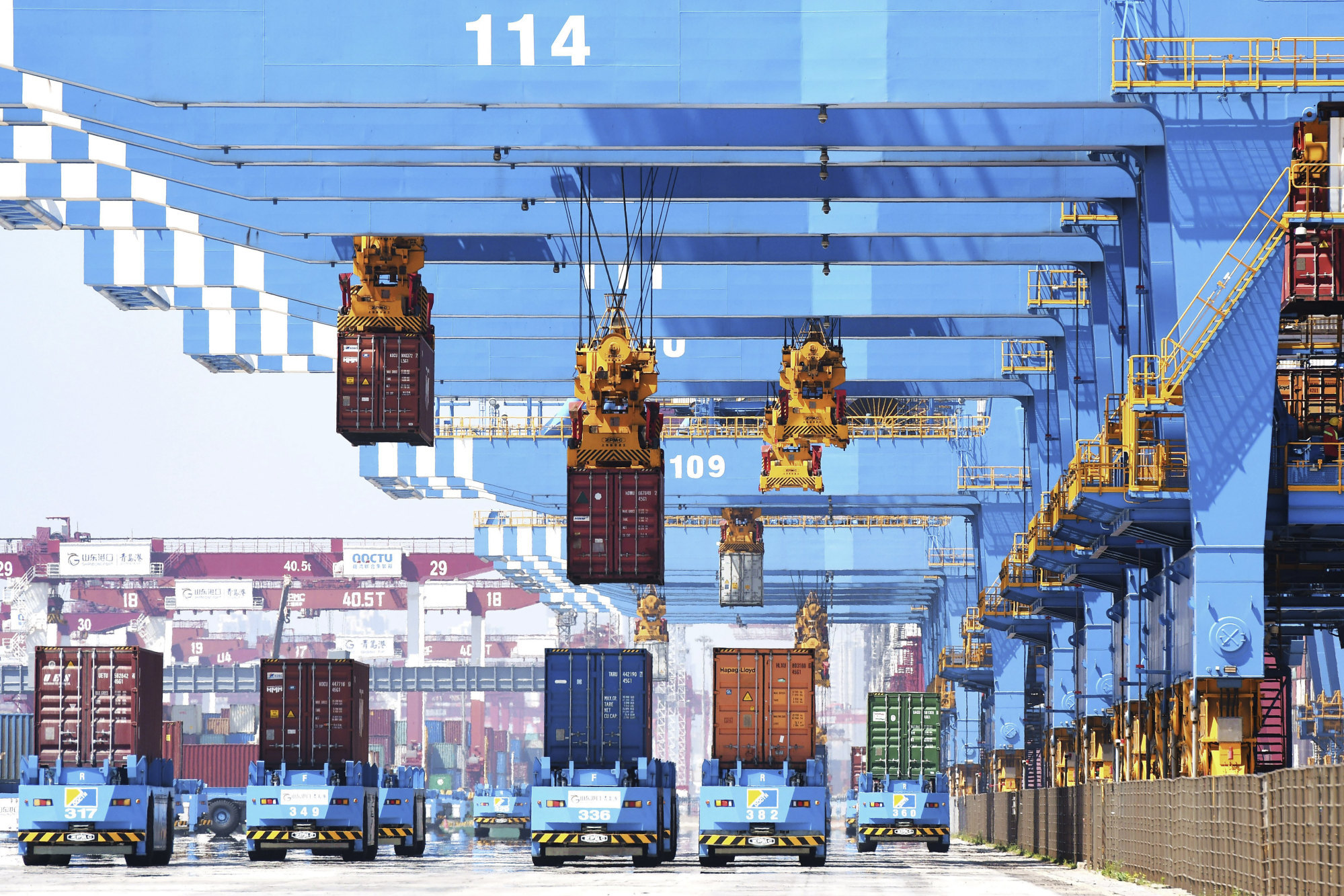 This happened for two reasons. First, by shifting their focus from the United States, Chinese exporters were able to explore new markets in the
Asean region
and countries along the
Belt and Road Initiative
.
Second, export diversion helped. By selling inputs to third countries for assembly before the final products were shipped to the US, China was able to circumvent some trade levies, while still retaining value in the final products sold.
The signing of the
phase one trade deal
in early 2020 allowed some companies to breathe a sigh of relief. But little did they know that an even bigger storm was on the horizon.
A once-in-a-generation public health crisis triggered by Covid-19 soon erupted. This, combined with Beijing's draconian response to the coronavirus, almost paralysed the economy.
With production grinding to a halt and exports collapsing, many thought the pandemic could trigger a mass exodus of supply chains out of China, which would spell the end of the country's reign over global trade. However, what transpired thereafter came as a surprise.
On the one hand, China's forceful response was quite effective in containing the outbreak, paving the way for a swift resumption of production and exports. On the other, the rapid spread of the virus to the rest of the world wreaked havoc on global production, bringing trade to its knees.
China therefore became the
supplier of last resort
in many pandemic-related goods, including personal protective equipment, medical machines and electronic gadgets for remote working. With China bucking the trend in global trade, its export market share soared in 2020 and foreign investment poured in.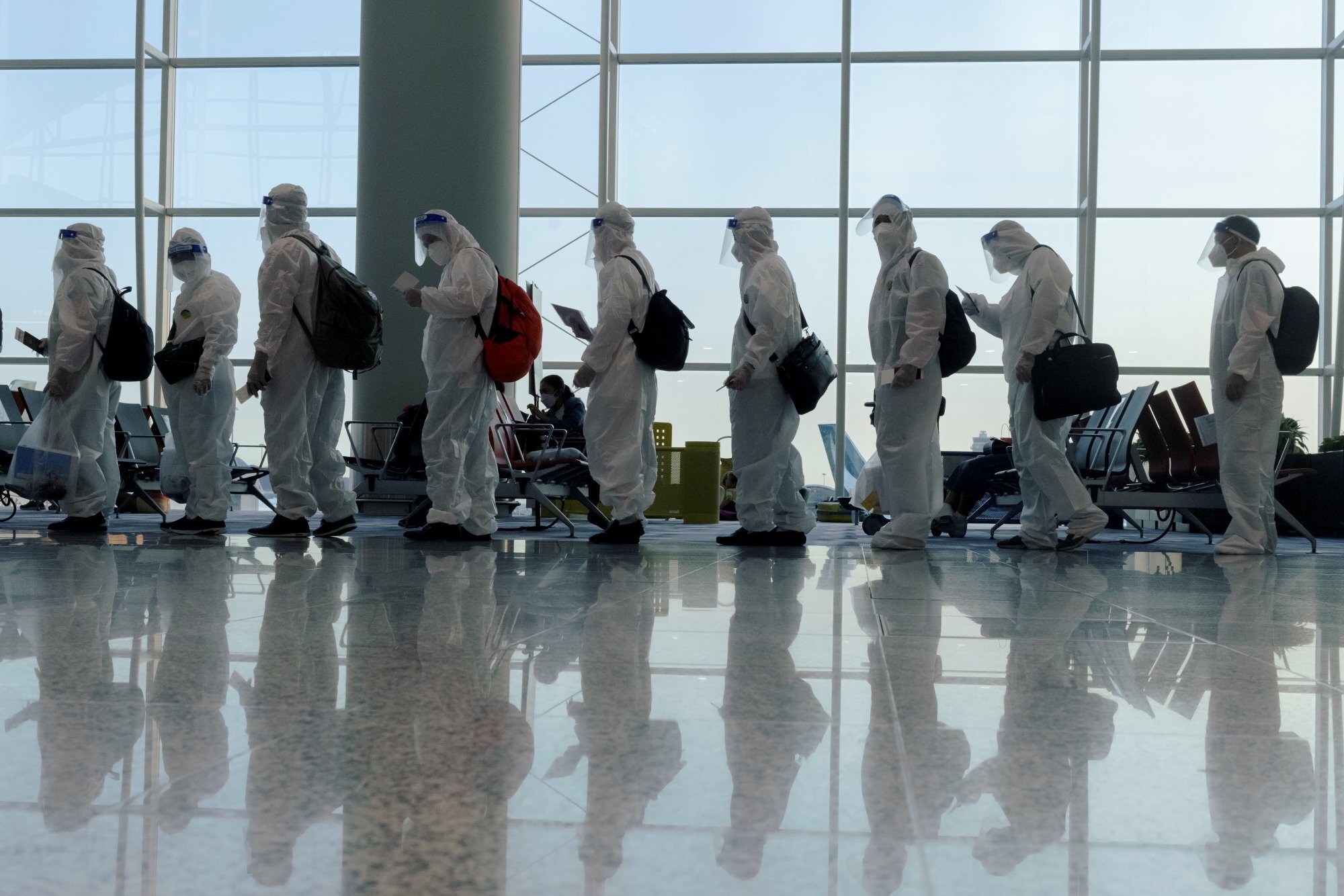 The effective defence against the trade war and Covid-19 reflects the resilience of China's supply-chain ecosystem. This resilience, as our research suggests, is no longer built on cost competitiveness as China's economy matures, and the demographic cycle turns.
Instead, it is a result of an accelerated upgrading of China's domestic production system, which enables its economy to move up the value chain.
Take China's involvement in iPhone's production as an example. From managing only one part of the iPhone 3G's production – final assembly – in 2008, China went on to contribute 11 items to the iPhone X's production in 2018.
Its share in iPhone's total billing cost and retail value increased seven-to-eight-fold over 10 years.
In addition, Apple has
significantly increased
its production presence in China in recent years, contrary to frequent talks of the firm leaving China for more competitive locations. China in 2019 accounted for 52 of 59 of Apple's global manufacturing centres despite rising US-China trade tensions, according to Reuters, up from 30 in 2015 and 32 in 2017.
China's emergence as an export powerhouse also reshaped the landscape of global trade. Our study shows that developed economies – led by Japan and the US – have lost significant market share to China in the medium to highly skilled export segments.
On the flipside, China has lost market share in some low-skilled and labour-intensive sectors in recent years – due to rising wage costs – to emerging markets such as Vietnam.
However, China has retained many critical supply chains locally, making it necessary for others to cooperate with it, and so allowing it expand, instead of relocating, its production network beyond its borders. This strategy has helped China to establish an inclusive and enduring production ecosystem, which may prolong its days as the "world's factory".
Aidan Yao is senior emerging Asia economist at AXA Investment Managers