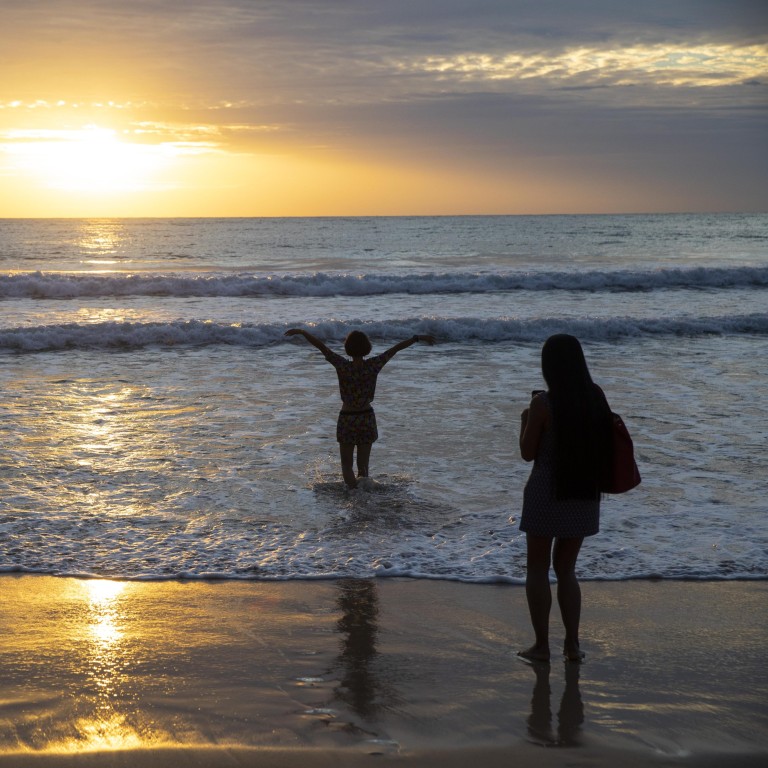 Opinion
The View
by Nicholas Spiro
The View
by Nicholas Spiro
Thailand's 'Phuket Sandbox' scheme is a ray of hope for Asia's tourism industry
The pilot scheme sends an important signal for the rest of Thailand and other resort markets
When Asia's zero-tolerance policy is proving unworkable, the sandbox scheme recognises that a new approach is needed towards an increasingly endemic virus
Spare a thought for Thailand's ravaged hotel industry. Even before the
Covid-19 Delta variant ripped through
the Southeast Asian nation, causing daily infections to surge to 22,000, the sector was among the worst performers in the Asia-Pacific region.
Foreign tourist arrivals – which accounted for 70 per cent of Thailand's tourism receipts before the pandemic struck – fell by a staggering 83 per cent year on year last year, data from consultancy Horwath HTL shows.
This caused the hotel sector's occupancy rate to plummet from 70 per cent in 2019 to 29.5 per cent. In Phuket, the nation's largest tourist island, occupancy dropped to just 19.5 per cent.
The Delta variant has dashed hopes of a recovery this year. A 99 per cent fall in international tourist arrivals in the first half of 2021 has deprived Thailand of a crucial source of foreign exchange, pushing the current account balance into negative territory and causing the Thai baht to lose 11 per cent against the US dollar since late February.
To be sure, the fierce resurgence of the pandemic across the Asia-Pacific region has hit all markets hard, including those such as mainland China and Japan that can rely on domestic tourism.
In
Australia
, where local travel accounts for the lion's share of the market, renewed lockdowns and travel curbs have driven down hotel occupancy rates to 15-30 per cent in the main cities, according to hotel data provider STR.
Yet, Thailand faces a triple whammy of heavy reliance on foreign tourists, one of the lowest vaccination rates in Asia and a tourism industry that accounts for as much as one-fifth of the country's economic output.
Although relatively high occupancy and room rates in the
Maldives
show that popular resort markets in the region can reopen their borders and perform well in a pandemic, the archipelago's remoteness, privacy and "one island, one resort" concept make it a poor reference point.
Having attracted a record 40 million foreign visitors in 2019, which made it the world's fourth-biggest tourism earner, Thailand is a crucial gauge of the performance of Asia's hospitality industry.
The fact that its hotel sector has fared so poorly in the pandemic illustrates the severity of the threat to resort markets. "It's the one that stands out the most," said Jesper Palmqvist, area director, Asia Pacific, at STR in Singapore.
The good news is that Thailand's government recognises that a balance needs to be struck between stringent measures to contain the spread of the virus and a clear and credible exit strategy from the pandemic.
On July 1, Phuket launched a
"sandbox" scheme
allowing vaccinated foreign tourists from low- and medium-risk countries to visit the island without having to endure a two-week quarantine. The plan to reopen Phuket, which is underpinned by a vaccination rate of close to 70 per cent on the island, has had some success.
Although many prospective visitors have been deterred by the paperwork and virus-induced restrictions – restaurants and cafes are forbidden to sell alcohol – occupancy rates among the hotels that reopened rose from 5 per when the scheme was launched to almost 20 per cent at the end of July, data from STR shows.
A surge in infections since the sandbox programme took effect could yet lead to its suspension, while the obligation to remain in Phuket for 14 days before travelling elsewhere in Thailand diminishes its appeal.
Yet, it is the signal that the plan sends that is important, not just for the rest of Thailand, but for resort hotels across the region.
The scheme comes at a time when the global response to the pandemic is at an inflection point. Countries with high vaccination rates have been able to weaken the link between infections and serious illness and deaths. Moreover, lockdowns and travel bans (and even high vaccination rates) have not prevented the virus from spreading and mutating.
A
zero-tolerance policy
, which Asia has doggedly pursued, is unworkable and unsustainable. In mainland China – whose success in containing the pandemic allowed hotel occupancy rates to climb back to 2019 levels –
renewed lockdowns
and restrictions to counter a relatively small rise in cases have caused the occupancy rate to plummet to 30 per cent, according to STR.
Resort markets like Thailand do not have the benefit of strong domestic demand and are much less able to withstand border closures. The sandbox scheme is a belated recognition that a new approach is needed, one that starts to treat the pandemic as an endemic, albeit increasingly manageable, disease.
The shift from virus eradication to managed reopening is extremely difficult, and hinges as much on progress on vaccination domestically as it does on the willingness and ability of foreign tourists to travel overseas.
However, provided Thailand's government can ramp up its vaccination drive, it is the market in Asia that has most to gain from reopening to international visitors.
When hotel operators and investors "ask themselves what resort destinations will make them money, and where the rebound will be strongest, it's Thailand", said Pitinut Pupatwibul, head of hotels advisory for Thailand at JLL in Bangkok.
The sandbox scheme is not going to revive the fortunes of Thailand's depressed hotel industry. Yet, it is a clear sign that a zero-tolerance policy towards the pandemic has reached its limits.
Nicholas Spiro is a partner at Lauressa Advisory