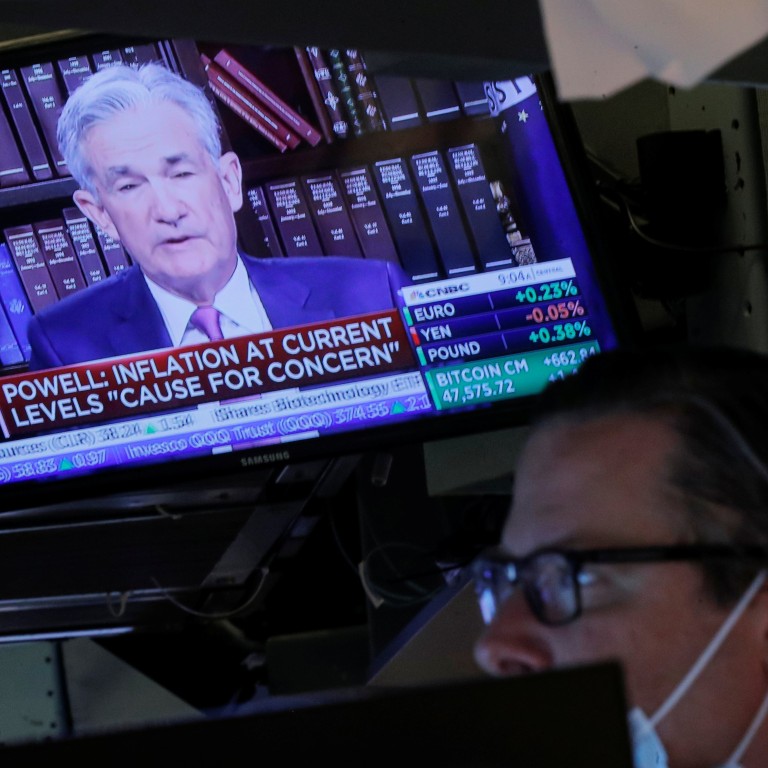 Opinion
Macroscope
by Nicholas Spiro
Macroscope
by Nicholas Spiro
US Federal Reserve's balancing act on tapering risks is pleasing no one
Powell's 'tapering is not tightening' strategy has cheered financial markets and so far eased fears of a repeat of 2013's 'taper tantrum'
By trying to please those who fear it might move too quickly as much as those who fear the opposite, the Fed could end up disappointing everyone
Spare a thought for Jerome Powell. As the head of America's central bank – the world's monetary guardian in all but name – the chairman of the
US Federal Reserve
has the toughest job in global finance.
Not only must Powell build a consensus on how best to fulfil the Fed's dual mandate of price stability and full employment – objectives that have become much more difficult to reconcile since
the Covid-19 pandemic
erupted – he has to maintain the confidence of international investors, who are hypersensitive to shifts in Fed policy.
That Powell's future at the Fed is uncertain adds to the pressure on the world's top policymaker to devise a credible strategy for
withdrawing monetary stimulus
. US President
Joe Biden
will soon announce whether he will reappoint him for a second four-year term starting in 2022.
The challenge is particularly daunting, given the opposing forces at play in the US economy. Rapidly-building inflationary pressures threaten to be more persistent than the Fed anticipates, coupled with economic scarring from the pandemic that has put 6 million more Americans out of work since the virus struck.
Not surprisingly, the Fed's "tapering is not tightening" strategy has cheered financial markets. The reaction on the part of bond and equity investors is one that would normally be associated with a cut in rates.
What is more, investors are less bullish on the prospects for the world economy. In Bank of America's latest fund manager survey, published on August 17, expectations for global growth fell to their lowest level since April 2020. If the outlook deteriorates further, markets might be less inclined to distinguish between tapering and tightening.
On the other hand, if the surge in inflation proves longer-lasting than policymakers and most investors anticipate, Powell's efforts to dissociate the two stages of more restrictive policy will be even more difficult to sustain.
Such a bleak economic environment is highly unlikely. Powell is right to proceed cautiously, given the uncertain outlook. Yet, by trying to please those who fear the Fed might move too quickly as much as those who worry it is moving too slowly, he could end up pleasing no one.
Nicholas Spiro is a partner at Lauressa Advisory