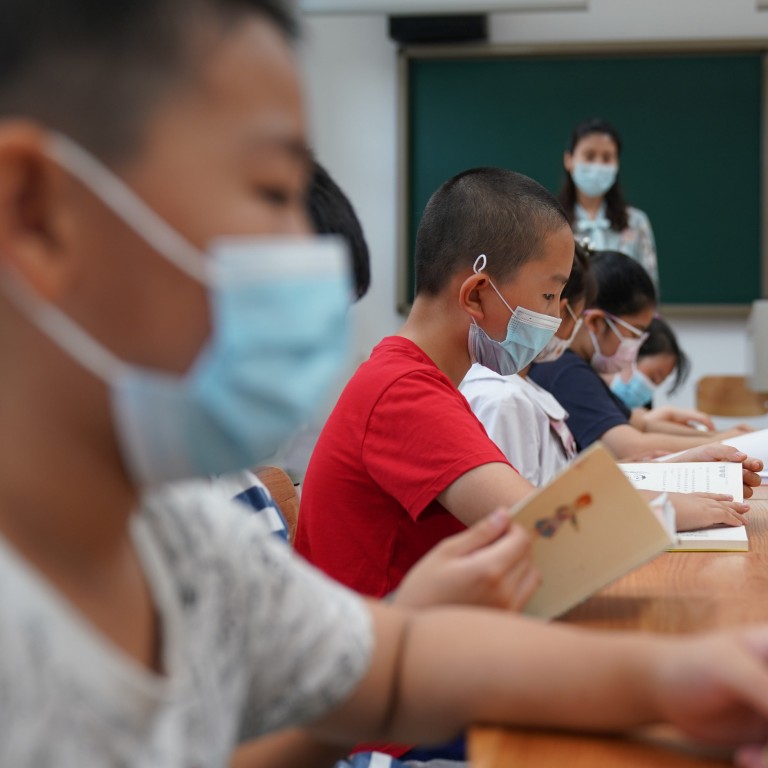 Opinion
Inside Out
by David Dodwell
Inside Out
by David Dodwell
Why China's tutoring ban is one step towards 'common prosperity'
China is not alone in fighting the inequities in education that today afflict the US, Britain and societies all across Asia
Xi Jinping is right to bring tutoring companies back to earth, but many more measures are needed to make the education system fair to the majority
Whatever the yelps and outrage of
international investors
in New York-listed companies like
New Oriental and TAL Education
that have for the past decade driven explosive growth in China's US$100 billion private tutoring sector, the cynical side of me says their crash over the past month had the smell of inevitability about it.
It was not just inevitable. It was a good thing.
China's President Xi Jinping was not wrong to bring them back down to earth, nor to call them "a chronic disease" that needed to be purged, as part of his assault on inequality and of the
"common prosperity"
campaign intended to bring some relief to the country's fretful middle classes.
Nor can the tutoring companies and their investors complain that they had not been clearly warned, nor that Xi Jinping has not been doggedly consistent. In 2018, in one of his speeches that would be collected in the book
The Governance of China
, he pointed his guns at them for
adding to students' burdens
, creating hardship for their families and for undermining normal school education.
I have a sneaking suspicion that his decimation of the private tutoring sector will do little to resolve the fundamental challenges facing China's education sector, which has become a battlefield where parents are willing to spend every last penny in the hope of giving their kids a leg up to a good university and a good job.
But that is beside the point. The tutorial colleges were certainly an embarrassing symptom of the problem and were entrenching the widening
inequalities
that have been generating political stress across China, and anxiety in the Beijing leadership over middle-class disaffection.
As you explore the problems facing China's education system – and the traumatic impact of the global pandemic on normal schooling – the overriding discovery is how similar they are to problems in education systems worldwide. Whether you are in the United States, Britain, South Korea or Japan – or here in Hong Kong – the story is one of existential angst: parents using whatever resources they have to game the system in favour of their children, with negligible success.
From four-year-olds in preschool being "crammed" by private tutors for entry to highly-acclaimed primary schools, to pressure-cooker preparation for China's infamous National Higher Education Entrance Examination, or
gaokao
, sat by
almost 11 million
students a year, the pressure on students remains fierce and relentless, and the financial pressure on parents unrelenting.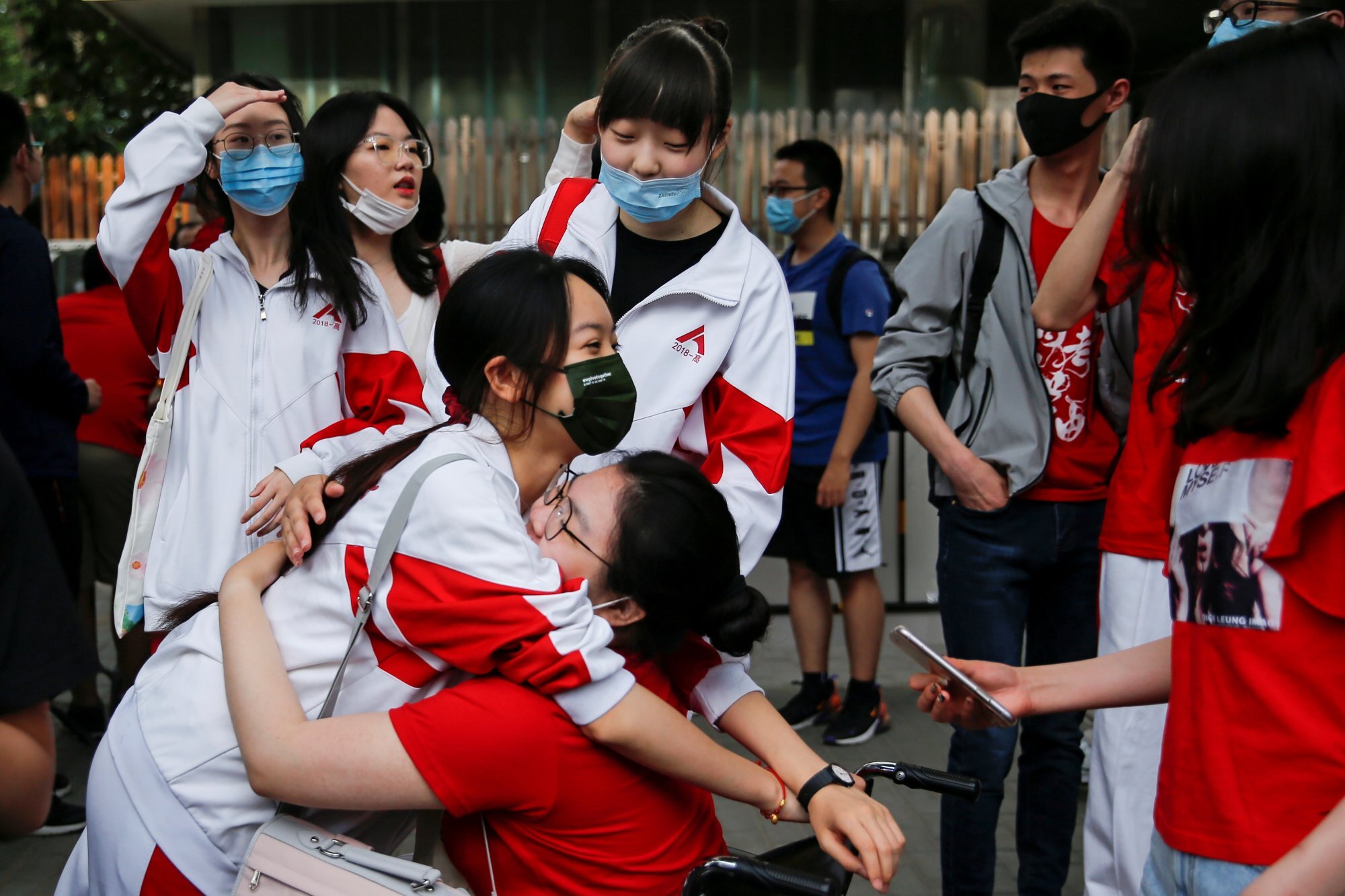 Leading universities like Peking, Tsinghua or Fudan offer places to
fewer than 1 per cent
of applicants, and even for the successful few, the prospects of good jobs are far from clear. People talk often of
neijuan
, or
"wasteful churning"
– a sense that the education system imposes an endless and inescapable cycle of progressless self-flagellation.
They also talk of a rising number of young people deciding to
tang ping
, or
"lie flat"
– in effect, drop out – which seems to be powerfully echoed among many in Japan and here in Hong Kong, where uncounted thousands of (mostly male) youngsters hibernate into their 30s in their parental homes, diverted by the
"spiritual opium"
of online gaming.
For those who think I am exaggerating, UK research says that half of all five- to seven-year-olds play video games, and that the average plays for two to three hours a day. Perhaps unsurprisingly, the World Health Organization has classified gaming disorder as a medical condition.
Note also the Unicef reports, "An Unfair Start" (2018) and "Addressing the Learning Crisis" (2020), which trace how unevenly education resources are distributed across segments of society in virtually all of the economies studied, and how privilege begets next-generation privilege whether you are in the US, Hong Kong, Britain or China.
Without humour or irony, Unicef reminds us of Sustainable Development Goal number 4: "By 2030, ensure that all girls and boys complete free, equitable and quality primary and secondary education." It then reminds us that just about every economy – rich or poor – suffers massive education inequality, with an estimated 600 million youngsters worldwide not reaching minimum proficiency in reading or numeracy.
These education problems – and the inequalities they exacerbate – are an embarrassment to governments worldwide, but they resound particularly uncomfortably in China, where the Communist Party's 1949 victory was underpinned by promises to China's ordinary people that incomes would over time be distributed equally, financial hardship and stress mitigated, and quality social, health and welfare services – and education – be available to everyone.
Deng Xiaoping's decision to let some people get rich first was all very well, but now that China has
more billionaires than any other country
(1,058, according to the Hurun Global Rich List, compared to 696 in the US) and over 28,000 "ultra high net worth" individuals worth over US$50 million, at a time when
600 million Chinese
still earn barely US$150 a month, the incongruence of such extreme inequality is clearly an embarrassment too far.
So the scene has been set for "common prosperity", with billionaires by the dozen scrambling to do good deeds and share around some of their good fortune. Alibaba's decision to
allocate 100 billion yuan
(US$15.5 billion) for a wide range of good deeds quickly followed a
50 billion yuan common prosperity programme
from Tencent.
Other billionaires
have followed, and many more will doubtless engage in philanthropy in the months ahead.
Undoubtedly absent from their midst will be the private tutoring barons that have in the past month seen their fortunes pared and prospects ruined. But if some opt to continue to offer their services as non-profit organisations, then it might be possible to lighten some of the financial and emotional stresses currently borne by millions of middle-class Chinese families.
Many other measures will be needed to make China's education system fair for the majority, but this step towards "common prosperity" will be significant and welcome.
As Xi noted at the 18th party congress back in 2012, people aspired to "better education, more stable jobs, higher incomes, more reliable social security and higher standard health care, more comfortable living conditions and a cleaner environment". Common prosperity can only come one step at a time.
David Dodwell researches and writes about global, regional and Hong Kong challenges from a Hong Kong point of view