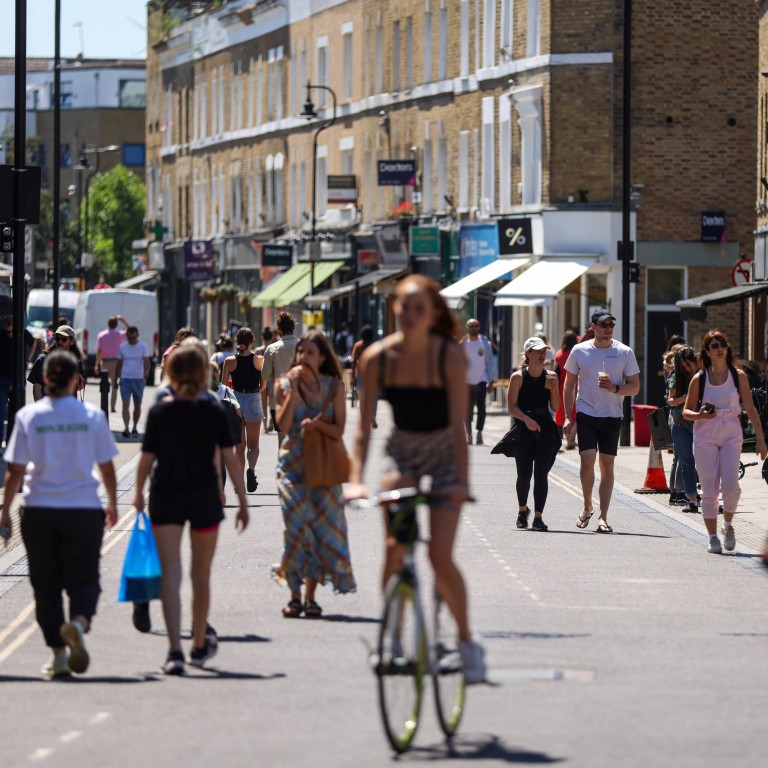 Opinion
Macroscope
by David Brown
Macroscope
by David Brown
British economic recovery looks good on paper, but serious problems are piling up
Confidence is high, employment conditions are bouncing back and retail spending is rebounding. But scratch the surface and it's a different story
The government has no long-term industrial strategy. Instead, British industry is effectively up for sale to bridge the country's burgeoning current account gap
If the busy traffic outside our home is anything to go by (and we live in a quiet country lane), then British recovery sceptics might have got it badly wrong and Britain's economy is
bouncing back
with a vengeance.
Economy watchers sometimes look at unusual signs such as traffic flows and shipping movements for clues to economic activity. So the rapid pace building up on the roads and in ports is challenging fears that the economy might implode after
Brexit
.
Business confidence has gone through the roof, downbeat Britons are suddenly
spending
like there's no tomorrow, and the Organisation for Economic Cooperation and Development thinks British growth might even hit 7.2 per cent this year after the carnage inflicted by the Covid-19 crisis.
Hopes are high that Britain has turned the corner and there may be a better life outside Europe. Yet, life is never that simple and a reality check may be looming. The high life may be back but is Britain back to its bad old ways and living beyond its means?
Right now, Britain seems to be enjoying the moment. As the economy
reopens
for business and people return to work after lockdowns, furloughs and factory shutdowns, economic confidence is buzzing again, employment conditions are bouncing back and output levels are returning to normal.
There are still problems, but recent Covid-19 outbreaks and supply chain issues are not making much of a dent in recovery expectations. The latest purchasing managers' index (PMI) for British manufacturing from IHS Markit and the Chartered Institute of Procurement and Supply (CIPS) shows business activity doing extremely well, at 60.3 in August, not that far off May's record high of 65.6.
Britain's services sector is showing a similar profile, but with the non-factory CIPS PMI running at 55 in August, it's consistent with business activity and the economy expanding at a pretty good pace in the coming months.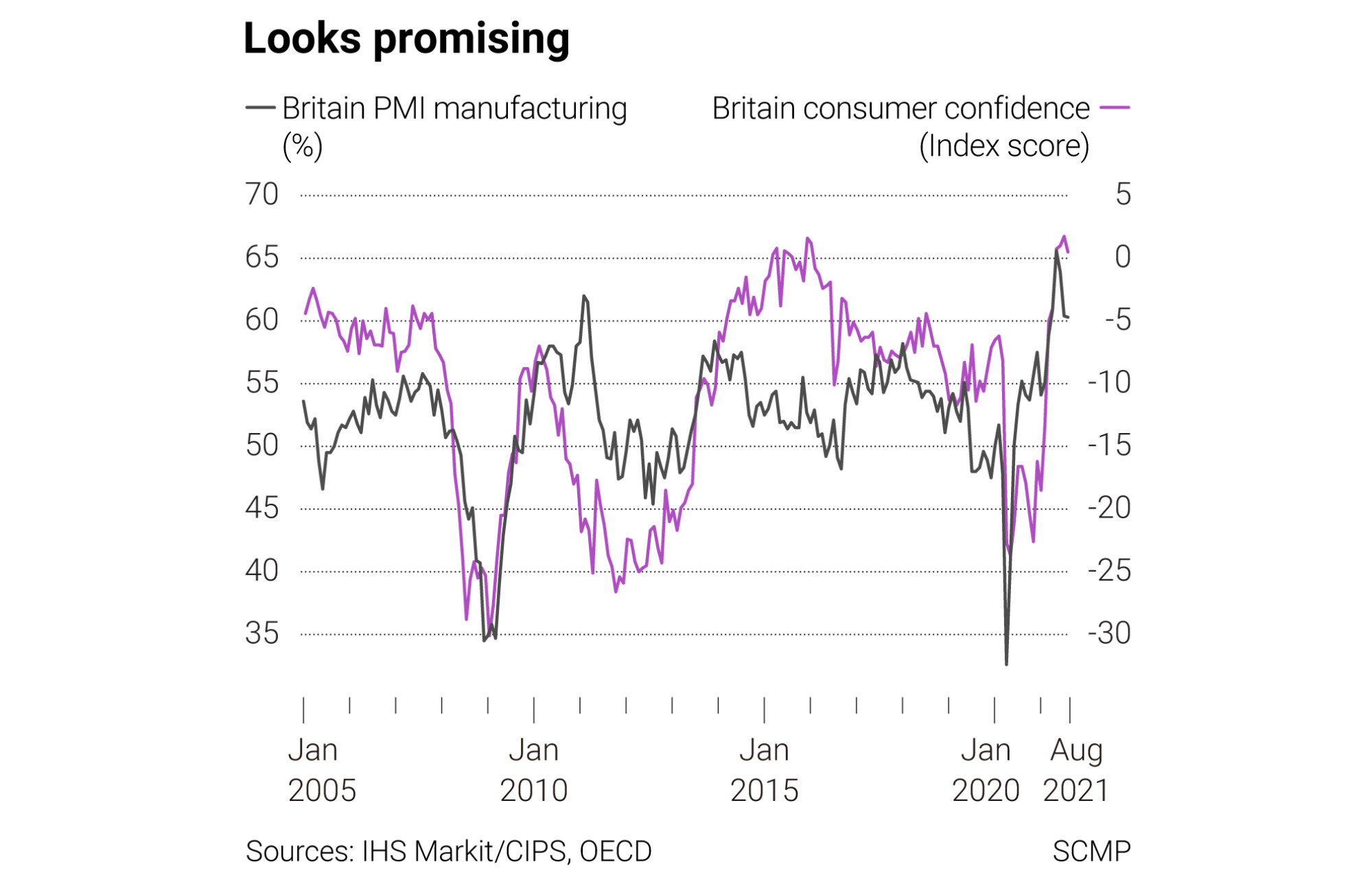 Likewise, British consumers are faring a lot better, with confidence levels bouncing back from the depths of despair at the worst point of the Covid-19 crisis in 2020. Massive intervention from the British government through furlough payments and state aid averted a deeper crisis, but that has come at a heavy cost.
The government's financial position, already dire after the 2008 financial crash, has been left in tatters and will require serious repair work, probably through corrective austerity at some stage.
For the time being though, retail spending is rebounding, pubs and clubs are booming again, and British holidaymakers are heading abroad.
Consumers are awash with cash, stockpiled during the lockdowns when households were unable to spend. The British savings ratio has surged to 19.9 per cent after running perilously low for years. Consumers will spend this down.
It all looks like good news but scratch beneath the surface and underlying problems are piling up. The government has no long-term industrial strategy and economic short-termism abounds.
There is still serious underinvestment in industry and Britain punches well below its weight in terms of international productivity rankings. British universities are some of the best in the world but well-honed workplace skills remain in short supply.
Employment may be bouncing back, with unemployment falling sharply to 4.7 per cent in the second quarter of 2021, but job vacancies have hit a record high, close to 1 million at the latest count in July. The economy is short of 100,000
truck drivers
, causing backlogs, supply shortages and potential output delays.
The government's free market policies are leaving British industry prone to smash-and-grab raids from overseas companies looking for bargain-basement deals while sterling seems so cheap.
Key sectors ranging from retail, hi-tech and defence remain at risk, with tacit British government approval. British industry is effectively up for sale to bridge the country's burgeoning current account gap.
Child poverty remains rife, food banks are growing in number and the North-South economic divide is getting worse. British consumers may be making hay while the sun shines but there's a shock in store when the government finally decides to apply the brakes, hiking corporate and personal taxes to address the worsening fiscal shambles.
Britain's problems are not over, they've only just begun. This sceptic is not for turning.
David Brown is the chief executive of New View Economics