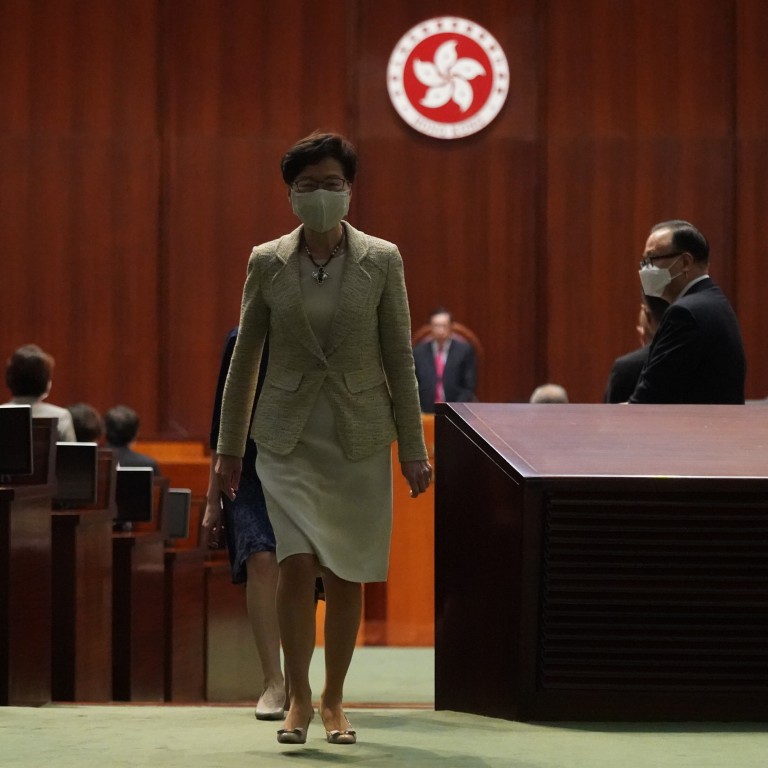 Election Committee has much to consider as race to be Hong Kong's next chief executive hots up
Leung Chun-ying appears to have taken himself out of the running for a return to Hong Kong's top job, but several hopefuls are still in the race, and the incumbent is fighting on
There are still six months to go before the next chief executive election, but the race is heating up. In view of the fast-changing backdrop, I thought it might be good to do a stocktaking exercise to help track future developments.
Judging from his recent silence, former chief executive
Leung Chun-ying
has taken himself out of the running. This is wise. It is questionable whether Beijing would have allowed a comeback because that would have called into question the original decision in 2017
to switch horses
.
Incumbent Carrie Lam Cheng Yuet-ngor is still fighting for
a second term
. Despite reports in some quarters that Beijing has ruled her out, she continues to see herself as a viable candidate.
When Hong Kong's housing development was largely "rail led", it made sense to push them both together, but it has been obvious for a long time that the job is just too big for any one person. Certainly, the incumbent has struggled.
Lack of coordination seems to be at the root of the problem, and creating a new bureau by itself will not solve it. Nobody seems to be taking a holistic view of these three overlapping areas, and until that is addressed the situation is unlikely to improve.
Lam has insisted that floating the proposals now is not an indication of running for a second term. Regardless of whether that disclaimer is genuine, it was still helpful to remind everyone she is not a lame duck.
Another name being whispered in the corridors of power is that of former police chief and now security secretary Chris Tang Ping-keung. He is younger than Lee, which might work in his favour. Tang could be a name for the future, but he is a rough diamond at the moment.
We shouldn't entirely write off the prospects of Regina Ip Lau Suk-yee. She might have blotted her copybook 20 years ago, but her loyalty to the central government has never wavered.
This week, Ip will speak at the Foreign Correspondents' Club on whether China has kept its promises to Hong Kong. It is hard to see another name on this list who could be relied on to handle such a hot topic.
The new Election Committee will have a lot to ponder, but I still think we won't know all the runners until December. Watch this space.
Mike Rowse is the CEO of Treloar Enterprises