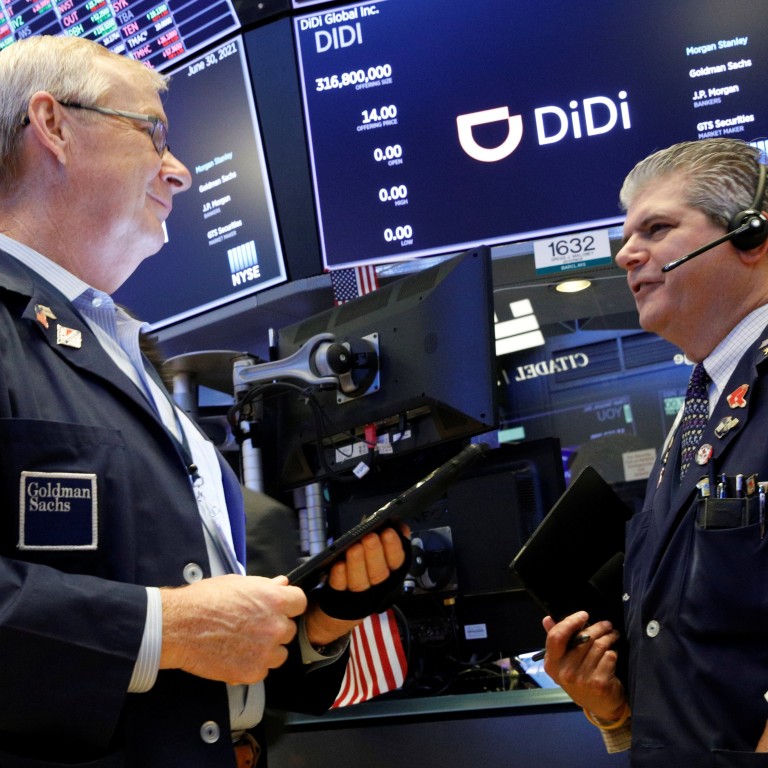 Opinion
Macroscope
by Neal Kimberley
Macroscope
by Neal Kimberley
Investor reactions to China's Big Tech crackdown smack of double standards
Billions of dollars have been wiped off the equity market value of Chinese tech firms in recent weeks in reaction to Beijing's regulatory changes
Yet, markets have shrugged off US President Joe Biden's executive order cracking down on anticompetitive practices in tech
Having spent years developing business models that incorporated the walled garden approach, the firms – and investors who have bought into those business models – might not be too enthusiastic about making changes. However, there will surely be popular support from Chinese internet users for the ministry's efforts.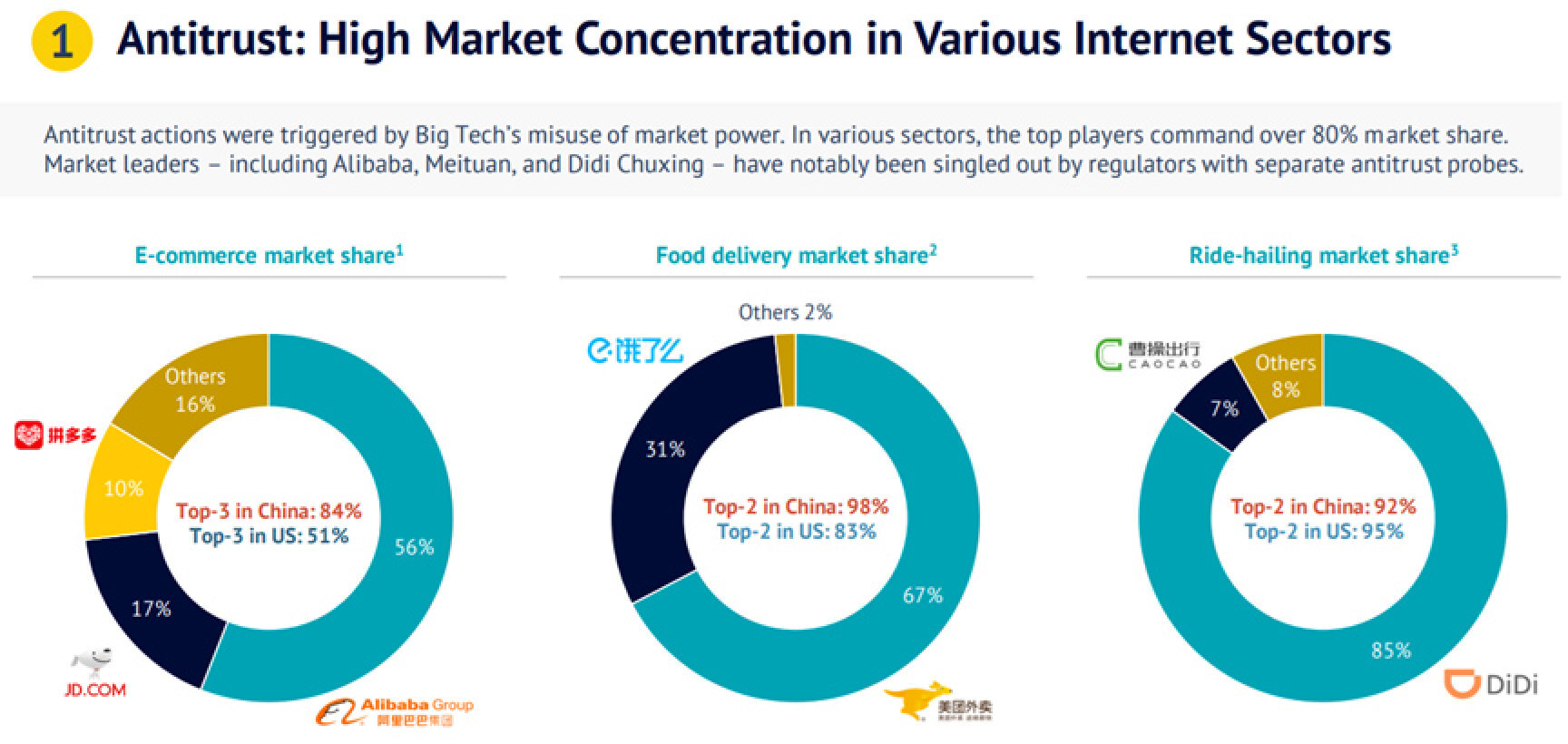 The sensitivity of China Big Tech equity prices to Beijing's regulatory roll-out partly reflects a narrative that portrays China's moves as being part of a wider Chinese Communist Party agenda to assert greater control over critical sectors of the economy. Such control threatens business models which Beijing had previously seemed happy with, and which had consequently attracted substantive capital investment, often from overseas.
Perhaps there is an element of truth in such an argument but, if so, it would nevertheless be misleading to single out China and its Communist Party in this regard.
The United States is no shrinking violet when it comes to extending its own regulatory footprint, and Washington too has been making noises about the need to exercise greater control over how US Big Tech operates, yet equity markets have not reacted disproportionately.
Perhaps double standards are at work but no one should be in any doubt that Uncle Sam also has its beady eye on Big Tech.
The "Investigation of Competition in Digital Markets", a
report
published by the US House Judiciary Committee's subcommittee on antitrust, commercial and administrative law, in October 2020, is illuminating.
Focusing primarily on Amazon, Apple, Facebook and Google, the report argues that "to put it simply, companies that once were scrappy, underdog start-ups that challenged the status quo have become the kinds of monopolies [the United States] last saw in the era of oil barons and railroad tycoons".
While the subcommittee report acknowledges that Amazon, Apple, Facebook and Google "have delivered clear benefits to society", it also argues "that these firms wield their dominance in ways that erode entrepreneurship, degrade Americans' privacy online, and undermine the vibrancy of the free and diverse press" and that "the result is less innovation, fewer choices for consumers, and a weakened democracy".
Railroad monopolies came under fire in the 1870s, while, in 1911, the US Supreme Court ruled that John D. Rockefeller's Standard Oil be broken up into multiple separate entities in accordance with the Sherman Antitrust Act of 1890.
Capitol Hill clearly has a long memory. Consequently, the subcommittee report put forward proposals to restore competition in the digital economy, strengthen US antitrust laws and revive antitrust enforcement.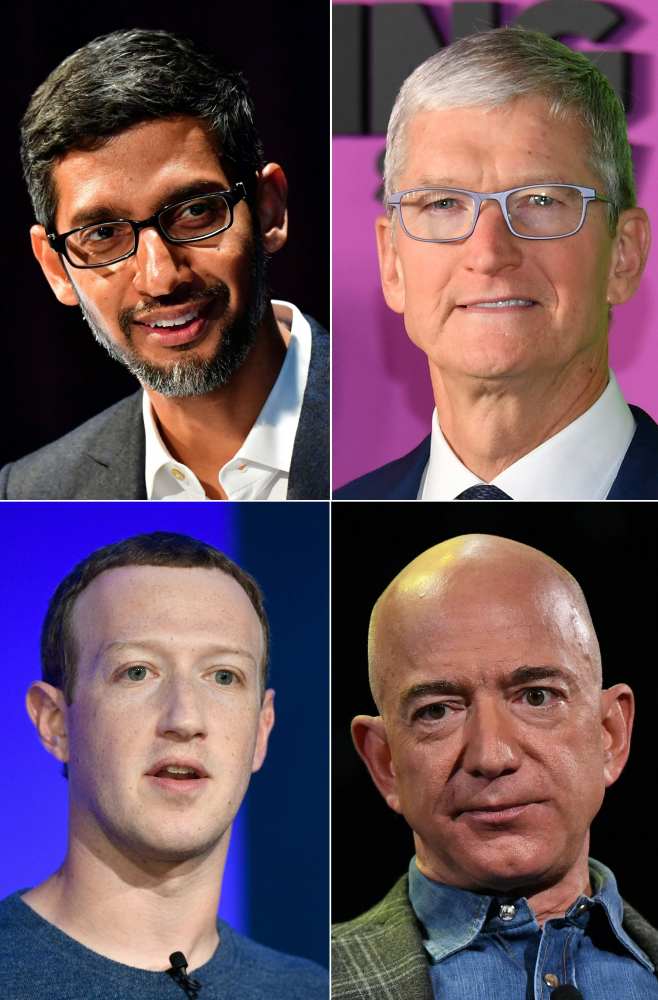 Fast forward to July 9 this year, and US President
Joe Biden
signed an executive order cracking down on anticompetitive practices in Big Tech and other sectors, stating that "capitalism without competition isn't capitalism, it is exploitation".
Yet the market reaction to both the subcommittee report and the Biden announcement was one of equanimity, with US Big Tech stock prices holding up, a stark contrast to the sell-offs that have accompanied Beijing's efforts to impose greater regulation on large tech companies in China.
Investors should be wary of double standards. Beijing and Washington may be taking different approaches but their common goal is to establish greater regulatory control over Big Tech. The sell-offs in China's Big Tech seem somewhat overdone.
Neal Kimberley is a commentator on macroeconomics and financial markets