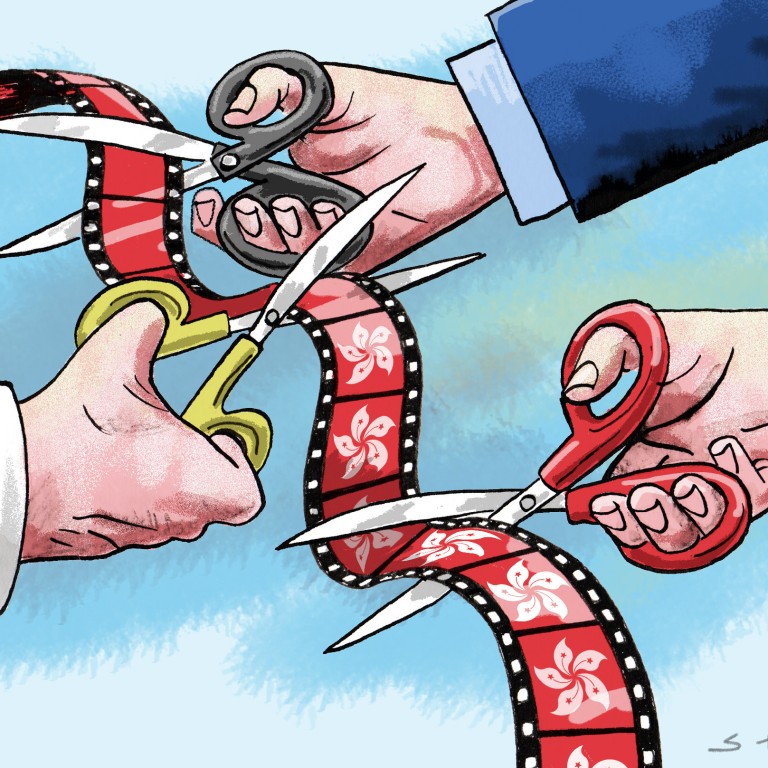 How the national security law is hastening the demise of Hong Kong cinema
The industry's long-term viability is being challenged amid new censorship guidelines, worries that expressions of local identity can be seen as unpatriotic, and a dearth of actors, who now face increased pressure to prove their patriotism
Following the 1997 handover, Hong Kong filmmakers censored their work to secure funding and mainland Chinese distribution, but independent films for the local market were still free to broach politically sensitive subjects.
Not any more. The national security law and newly revised
film censorship guidelines
have ended that creative freedom. There will be no more films like
Ten Years,
the
controversial anthology
named best movie at the 2016 Hong Kong Film Awards, that told five dystopian stories set 10 years in the future.
The Hong Kong government, though, is trying to spin a different story.
Secretary for Commerce and Economic Development Edward Yau Tang-wah
told
a local radio programme last month that "the freedoms we treasure, like the freedoms of speech and creation, are protected" under the
national security law
and the Basic Law.
Filmmakers ordered to cut scenes under the new guidelines would beg to differ. Yau said only one of the 400 films submitted for approval was banned, but the more pertinent question is how many were ordered to cut scenes.
Far From Home
, which was shortlisted for the 15th Fresh Wave International Short Film Festival, was pulled from screening in Hong Kong pending 14 cuts that were ordered. In the story, set during the
anti-extradition protests
of 2019, the girlfriend of an arrested student protester has an awkward meeting with his parents when she goes to retrieve potentially incriminating items.
The filmmaker, video journalist Mok Kwan-ling, was quoted by local media as saying she refused to censor the film as directed because it would have rendered the story "meaningless". As such, the film cannot be publicly screened.
A second reason to worry about the future of local cinema is the Hong Kong government's new-found emphasis on "one country" over "two systems". Expressions of local identity can be seen as unpatriotic and may even breach the national security law.
Will the separate identity that was allowed to be displayed in public by Hongkongers during the
Tokyo Olympics
extend to storytelling on screen?
Government funding has been necessary for locally-themed films such as
Echoes of the Rainbow
(2010). If that support is curtailed, it will be a major blow.
Further blurring the lines is that "Hong Kong film" is now defined by the source of its funding – not by the story, director or language. That was the case for
All the Crows in the World
, billed as a Hong Kong winner of the short film prize at the Cannes Film Festival in July, even though the story was set in mainland China and director Tang Yi was born and raised in Fuzhou.
A third reason to doubt the long-term viability of the industry is the dearth of new talent, especially actors. Newcomers face a range of challenges trying to break into the industry, one being the habit of Hong Kong directors to work with the same actors on subsequent films.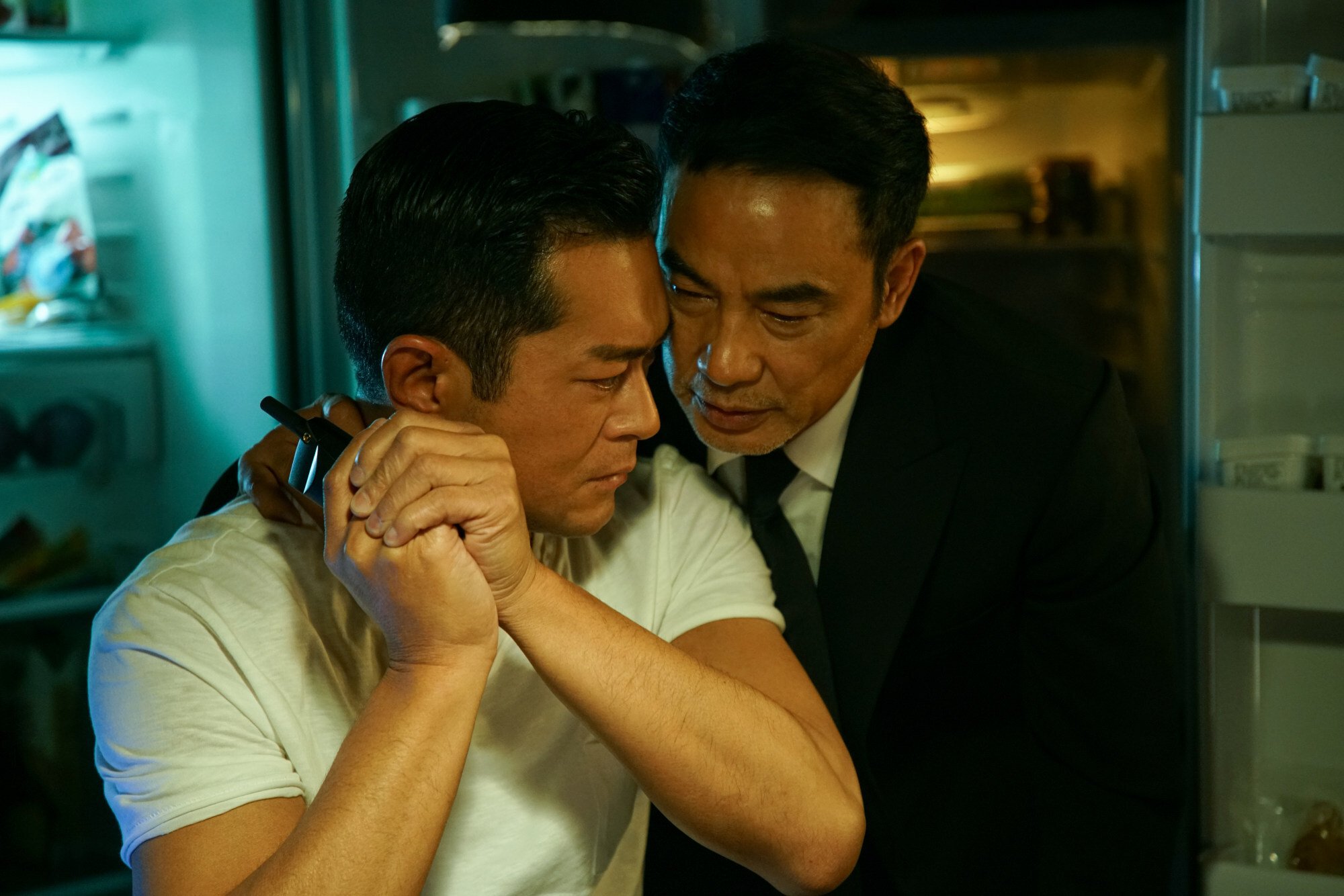 Hong Kong films are populated by the same group of middle-aged males, such as
Louis Koo Tin-lok
(more than 20 roles over the past five years) and
Simon Yam Tat-wah
(also more than 20 roles over five years, not counting TV series).
The situation is arguably worse for Hong Kong's female actors, none of whom have broken out as box-office stars in recent years. But at least they have another career to fall back on – many are singers first, actors second.
That is not an option for dedicated thespians, who have had slim pickings lately, with Covid-19 shutting down production for most of last year.
Chinese actors also face increasing pressure to prove they are patriots in the new political reality. Nicholas Tse did so by
renouncing
his Canadian citizenship to help his lucrative film career in mainland China, where some actors are criticised for having foreign nationalities.
Once upon a time, Hong Kong churned out acclaimed films such as Wong Kar-wai's
Chungking Express
(1994), and Andrew Lau and Alan Mak's
Infernal Affairs
(2002). By 2019, the industry had hit "
rock bottom
", according to
Post
film critic Edmund Lee.
In his annual ranking of films that year, he noted that major productions avoided "artistic risks" while veteran filmmakers such as Lau "applied their skills to making patriotic fluff". Under the national security law, these trends are likely to accelerate.
After the Covid-19 lockdowns of last year, when box-office receipts in Hong Kong plunged more than 70 per cent, the industry bounced back to a degree, with a crop of well-reviewed films such as Fruit Chan's
Coffin Homes
and
Drifting
, starring the beloved Francis Ng Chun-yu. But they were conceived pre-national security law. New film projects face ever-shifting
red lines
.
For now, the stricter censorship only applies to public screenings, not to films posted online. However, in July, some lawmakers
argued
that the new rules should apply to online content, like they do in mainland China. Even the commerce secretary thought that was going too far.
If censorship is extended online, Netflix would have to pull its documentary
Joshua: Teenager vs Superpower
(2017), about jailed student activist Joshua Wong. (
Ten Years
was pulled from Netflix on July 31 after screening rights expired). The city's small English-language filmmaking community would also be hit hard because it relies on web distribution.
Yet online censorship may just be one state-media editorial away.
Ten Years
was pulled from local cinemas after state media slammed it, and the Hong Kong government turned on the city's
largest teachers' union
after similar state media attacks.
If the Hong Kong government caves in, and erases that last thin line, it would bring down the final curtain on Hong Kong cinema.
Craig Addison was an independent filmmaker in Hong Kong before joining the Post as a production editor