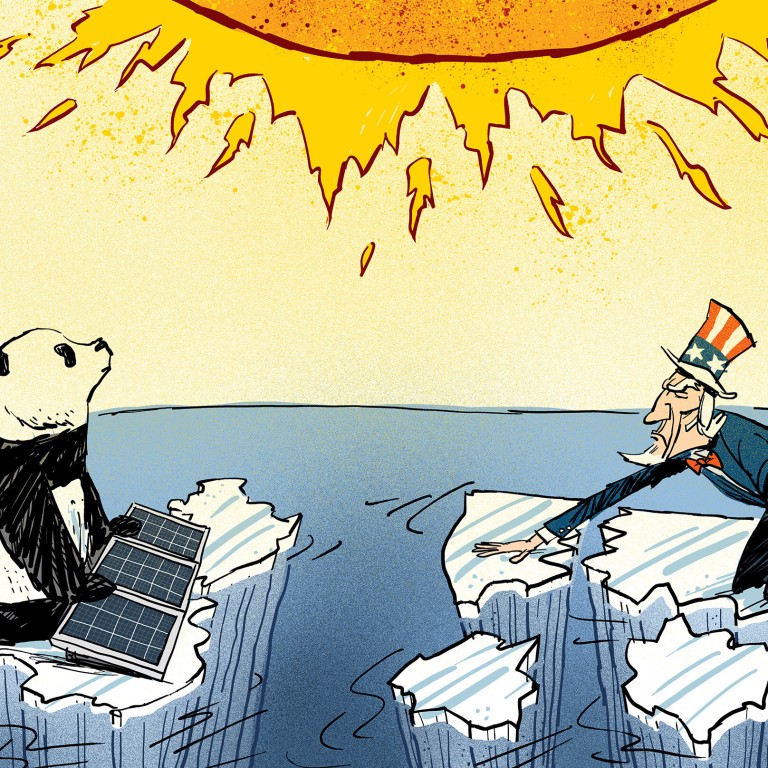 Dysfunctional US-China relationship and divided America hinder efforts to tackle global crises
Increasingly tense US-China relations and fractious American politics are hampering the fight against climate change and Covid-19, among other pressing issues
Restoring the US' steady leadership, which is vital to resolving today's global problems, requires learning to peacefully coexist with China
In his opening speech at the recent General Assembly, UN Secretary-General Antonio Guterres
warned
that the world faced a "pivotal moment" to change course or face a future of perpetual crisis.
The increasingly tense US-China rivalry is complicating the global community's ability to respond as one to this urgent call for action. But a divided America is also depriving the world of the vital US leadership needed to address these historic challenges.
China and the United States are in the midst of a once-in-a-generation historic social transformation. In his quest for "
common prosperity
", President Xi Jinping has launched a crackdown on many issues, from the country's all-powerful tech titans to for-profit tutoring companies and the computer gaming industry.
In the US, President
Joe Biden
is rolling out a
multi-trillion-dollar agenda
to rebuild American infrastructure, invest in green technology and boost spending on child care, education and other social programmes to "build back better" for everyone.
But to realise their domestic goals, Biden and Xi have to navigate very different regulatory processes. In the US governance system, Biden must win congressional support.
Faced with intra-party strife and inter-party resistance, it is uncertain if Biden will be able to garner the votes required to pass his ambitious programme.
In fact, Xi has the less daunting task of making sure a still-growing economy does not leave anyone behind and ensuring that everyone grows rich together in this next phase of China's development. Biden, however, is confronted with the more arduous task of healing a deeply polarised country.
Freed from the Afghanistan debacle, the US and its allies are pivoting to the Asia-Pacific determined to contain China.
But the constructive spirit that underpins the programme is the exception rather than the norm.
Guterres has warned that a dysfunctional relationship between the US and China will have a detrimental impact on the rest of the planet. But a divided US also has consequences on the world's ability to deal with any crisis confronting humankind.
Unlike Xi, who has a clearer runway to realise his quest for "common prosperity", Biden's domestic policies face an obstruction-ridden legislature. The fate of his agenda now hangs in the balance.
But will the current US global leadership survive beyond the Biden administration?
Though deemed as a threat to the free world, authoritarian China is likely to display greater consistency in its response to the common problems afflicting humankind. The US must get its house in order, not least because America's steady leadership is vital to resolving today's global crisis.
More importantly, at this pivotal moment in history, the US must learn to coexist with China. Failing to do so will expose our planet to greater peril and push it closer to a point of no return.
Peter T.C. Chang is deputy director of the Institute of China Studies, University of Malaya, Kuala Lumpur, Malaysia