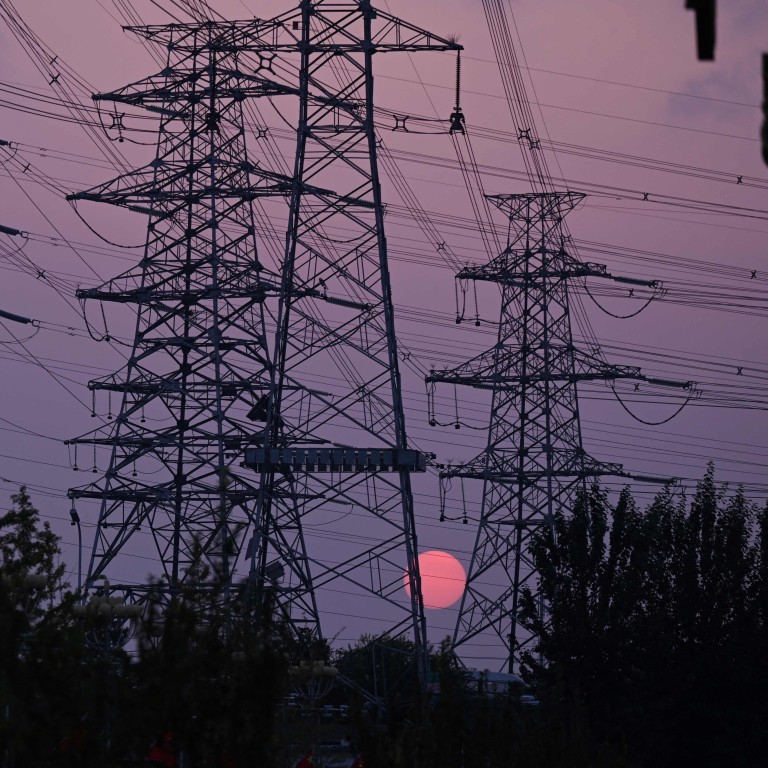 As winter comes early to China's economy, Beijing must focus on short-term growth
Beijing shouldn't rush to achieve long-term goals – such as reaching net zero carbon emissions and deflating the housing bubble – when the economy is in free fall
Rather, it should rethink its zero-Covid, property and coal policies before the risks to growth worsen
While mid-autumn should still bring plenty of warm sunlight, winter appears to have descended early on the
Chinese economy
. A combination of renewed virus outbreaks, a cooling housing market and spreading
power shortages
is weighing on the economy that was already struggling under macro policy normalisation.
Even with buoyant exports – the only engine of the economy still functioning properly – a double dip in growth now looks likely in the third quarter.
Investors are holding out hope of a growth rebound in the fourth quarter. But with economic headwinds stiffening and the authorities reluctant to act aggressively, the risk of a hard landing has risen. Beijing urgently needs to recalibrate its cyclical and structural policies to keep systematic risks at bay.
There are currently three key risks plaguing the economy.
The on-off social restrictions required to contain even a small flare-up of infections have created significant uncertainty for consumers and businesses, and therefore economic volatility.
Sharp falls in home sales and construction starts have slowed the market, while the tight credit supply has spoiled developers' appetite for land. This has, in turn, weakened the fiscal position of local governments, as shrinking revenue from land sales affects their ability to push for infrastructure investment.
Given how high the stakes are, it's reasonable to believe the government will be involved, in some capacity, in the final resolution to the crisis. Perhaps there will be some relaxation of real estate policies, to ring-fence troubled assets and keep contagion risks at manageable levels.
A confluence of factors has contributed to this. On the supply side, the clampdown on the coal industry in recent years has forced many small mines to close, creating a tight supply of coal that was exacerbated by weak imports this year.
This imbalance between supply and demand has also collided with Beijing's drive to reduce energy consumption to honour its decarbonisation pledge. Under the pressure of energy quotas, some local governments have rationed electricity, affecting economic activity and the daily lives of millions in the worst-hit regions.
It makes no sense for Beijing to rush, campaign-style, to achieve long-term objectives – such as reaching net zero carbon emissions or deflating the housing bubble – when the economy is in free fall. Instead, priority should be given to preserving short-term growth and creating a stable macro environment to allow incremental reforms to transform the economy in a steady and orderly fashion.
Aidan Yao is senior emerging Asia economist at AXA Investment Managers