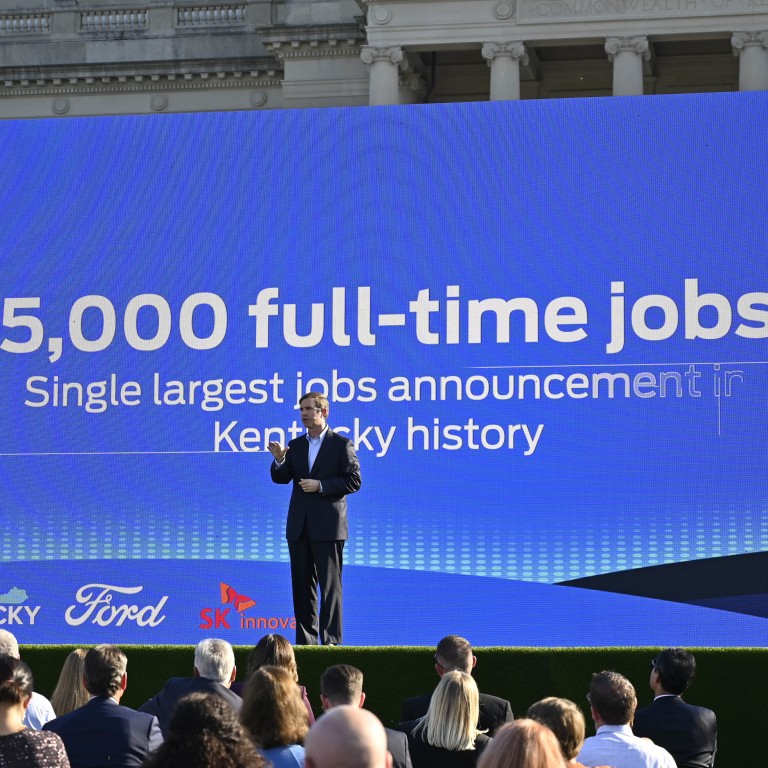 Opinion
Macroscope
by David Brown
Macroscope
by David Brown
How Joe Biden can pull off a US 'economic miracle' and secure his legacy
Biden's quest is to ensure a higher percentage of US economic demand is met domestically without further inflaming tensions with China
Unemployment is falling and long-term growth prospects are looking up, but there is still much to do to lure lost productive capacity back home
Nobody is perfect, least of all US President
Joe Biden
, but at least his heart is in the right place in getting the economy back up and running. There is much to live up to, especially setting the bar so high on regenerating the economy and fixing the United States'
run-down domestic infrastructure
.
It is less a case of "
Build Back Better
" than "Bringing It Back Home", returning US industry to its glory days as the powerhouse of the global economy when it is currently threatened with being overtaken by China.
The legacy of the strong US dollar in the 1980s and the impact of globalisation has seen a large chunk of US manufacturing shift overseas. Biden's challenge is to bring this lost production capacity
back home
.
That could go a long way towards cutting America's yawning trade deficit, especially with China. If Biden can pull off a decent trade deal with Beijing and point the US towards an economic resurgence, it could be his lasting legacy.
It might be early days, but his economic scorecard is looking OK so far. Biden has pumped record amounts of money into the economy, long-term growth prospects are looking up and job creation is coming back vigorously after the Covid-19 shock.
Biden's objective to spend up to
US$3.5 trillion
in his ambitious Build Back Better scheme is not just a latter-day New Deal. Rather, it is a Big Deal in terms of long-term sustainable growth for the economy.
The plan will probably be pared back to get it through Congress, but it is fair to say the US has rebounded from deep recession thanks to the vital boost to consumer and business confidence with so much government money being thrown into the economy.
Despite headwinds from the continuing spread of the
Delta variant
,
supply chain disruptions
, shortages of workers in certain sectors and a cooling housing market, the outlook remains positive.
The US Federal Reserve might have downgraded its growth projections for 2021 from 7 per cent to
5.9 per cent
, but it has revised its forecasts higher for 2022 to 3.8 per cent and for 2023 to 2.5 per cent.
The rally in the jobs market has provided a massive boost to consumer spending intentions, with more than 17 million people returning to the workforce since the height of the Covid-19 crisis in April 2020.
Headline unemployment has dropped from a
14.8 per cent
peak in April last year to 4.8 per cent. There is still a way to go, however, before the jobless rate hits its pre-pandemic low of 3.5 per cent in February 2020.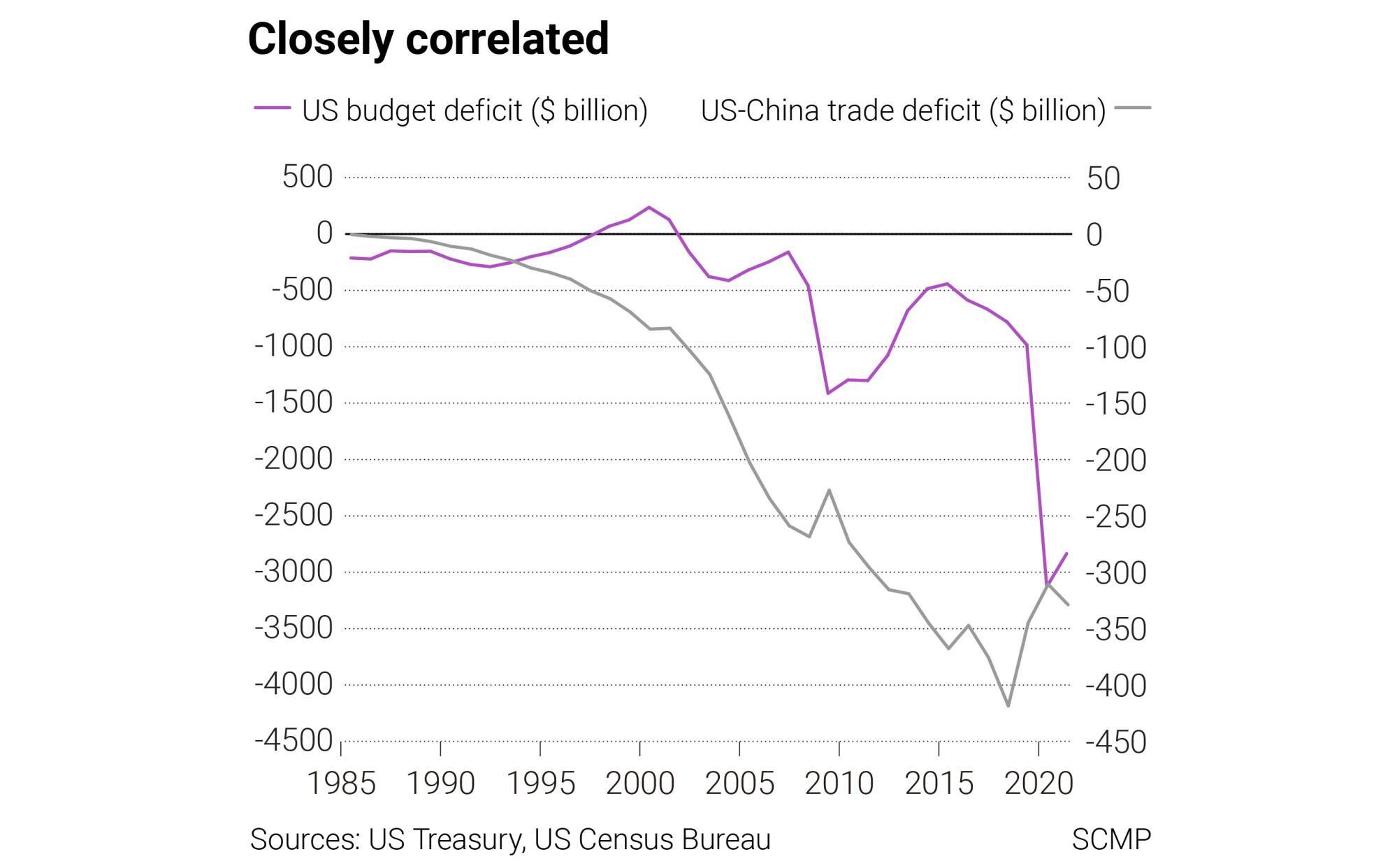 Biden's plans still need to go the extra mile to save the economy from slipping into its bad old habits. Massive amounts of
government money
are being thrown into recovery, but the perennial problem remains the leakage of US domestic demand overseas and especially into imports from China.
The correlation between the US budget deficit, the country's yawing trade gap and the US-China trade deficit is plain to see. Biden's quest is to ensure a higher percentage of US economic demand is met domestically without further inflaming tensions with China over trade.
The dream solution would be the US consuming more home-produced goods, with China buying
more US products
in the future.
It's not just a matter of shoring up America's ailing infrastructure but rebuilding the nation's industrial power base with the right kind of financial incentives, regional assistance and targeted tax breaks for new investment. Corporate America needs to believe in Biden's vision for a revitalised economy, too.
The recent announcement that Ford and South Korean battery manufacturer SK Innovation plan to invest a combined US$11.4 billion to build several new factories in Tennessee and Kentucky, focusing on the development and production of
electric vehicles
and the batteries that power them, is a step in the right direction.
It is just a microcosm of what is needed on a much grander scale. Luring back the productive capacity, which was lost overseas thanks to the strong US dollar, failing export competitiveness and globalisation, won't be easy.
The US economy needs a capital-intensive, hi-tech corporate renaissance that will create new jobs and fast-track growth back to its 3.5 per cent long-term potential. It might seem like Mission Impossible, but Biden will give it his best shot.
David Brown is the chief executive of New View Economics