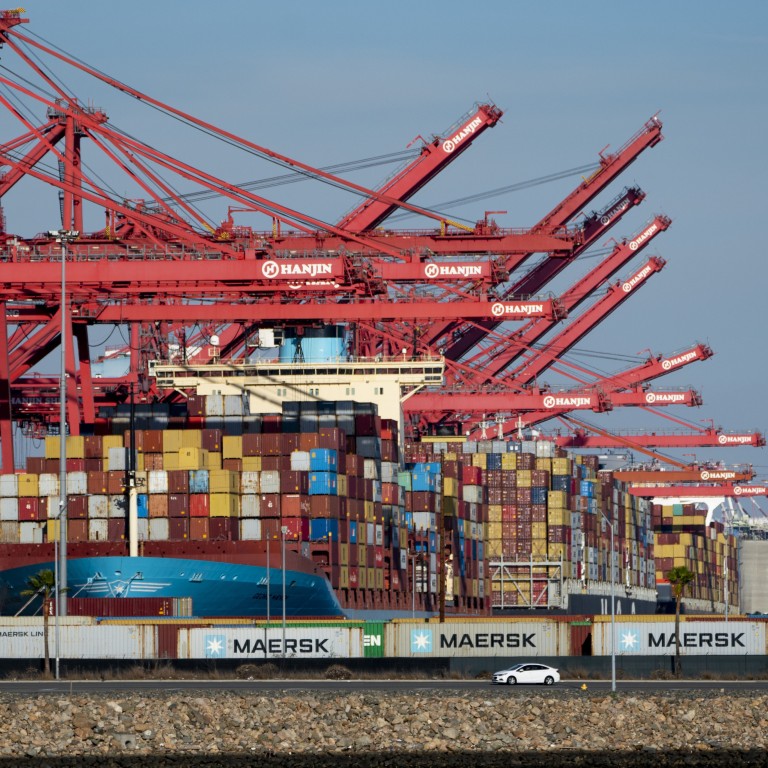 Opinion
Macroscope
by Patrik Schowitz
Macroscope
by Patrik Schowitz
Supply chain crisis: why central banks should avoid overreacting to higher inflation
Inflation might be higher in this economic cycle than the last, but the current elevated rate is likely to represent the high point
Further burdening the economy with tighter policy could threaten the recovery central banks have worked so hard to nurture
Ballooning global fossil fuel prices, threats of power shortages in
China and Europe
, panic buying of petrol in Britain,
semiconductor shortages
affecting carmakers, and scores of container ships stuck outside US ports have dominated headlines in recent weeks.
They all share one underlying driver – a
supply chain crisis
that could stoke inflation just as global growth momentum is slowing. While the market's concern over stagflation
may well be exaggerated
, navigating supply chain issues presents challenges for policymakers and investors alike.
Amid the pandemic, a large portion of global economic activity briefly ground to a halt. Disruptions to supply chains were both inevitable and unpredictable.
However, the more recent acceleration in energy prices across the world has left some analysts wondering whether inflation might be stickier than assumed. The rise in energy prices has been partly because of the sharp rebound in economic activity as the pandemic has eased, but other factors are also in play.
However, there is a good argument to be made that supply chain issues should fade in the coming quarters, both in energy and other markets. Inflation might be somewhat higher throughout this economic cycle than the last, but the current elevated rate is likely to be the high point – which could result in overreactions by analysts and central bankers.
If most of today's inflation issues are caused by supply-side constraints, many of which are temporary, then further burdening the economy with tighter policy could put at risk the recovery central banks have worked so hard to nurture.
Policy rates will then begin to edge higher, but this process should be gradual and still leave interest rates in historically low ranges for some time.
Patrik Schowitz is a global multi-asset strategist at JP Morgan Asset Management