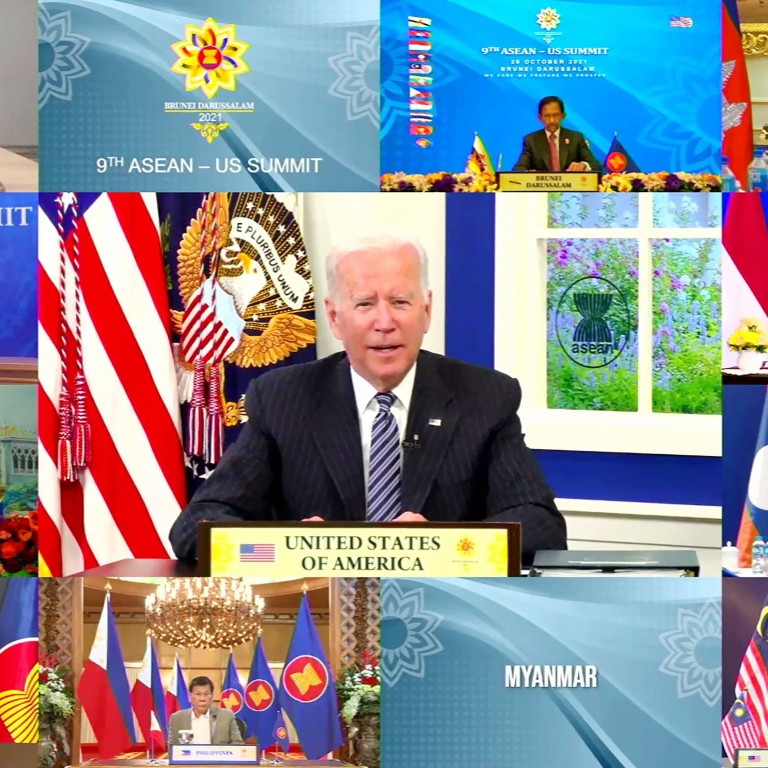 South China Sea: Asean must stand up to the US and China to preserve its centrality
The primary players in the disputes around the South China Sea say they support Asean centrality, but their actions tell a different story
The US and its partners have asserted themselves in part because they felt Asean was ineffective in dealing with regional security issues
One of Asean's core aspirations is centrality in security affairs in the region. There is a range of interpretations of what that means. A limited view is that it means the organisation is situated in and must remain at the core of Southeast Asian forums such as the Asean Regional Forum and the East Asia Summit.
But some in the Association of Southeast Asian Nations itself suggest it means it wants to play a central role in
managing security issues
in its region. Australia, China, Japan and the United States say they support Asean centrality, but their actions threaten to undermine it.
That was evident before and even during the recent Asean summits. The US and China used them to verbally attack each other and promote their own
visions for the region
that differ significantly from Asean's.
The outsiders hijacked the focus of the East Asia Summit with their contest for domination of the South China Sea and the region. In the run-up to the meetings, the US and China undertook duelling military exercises.
Nguyen Hung Son, vice-president of the Diplomatic Academy of Vietnam, said of Aukus that, "One should ask what is the relevance of the Asean and whether the centrality that Asean and its partners talk about is just lip service or it is something they really attend to."
The US and Australia also agreed to rotating US fighters and bombers to northern Australia and Canberra may give Washington more rotational basing for its submarines in Perth. The US will expand its use of Australia as a base for surveillance and deterrence of China in the South China Sea and the Indian Ocean.
Contrary to supporting Asean centrality, the US and its partners undertook these actions in part because they felt Asean was ineffective in dealing with regional security issues. Asean countries need to hold the US and its allies to their words.
They should press their "pledged partners in peace" to uphold the principles of the Bali Treaty. These include the right of every state to be free from external interference, subversion or coercion, and for the settlement of differences or disputes by peaceful means, along with renunciation of the threat or use of force.
One possibility is for a group of core Asean members to make a multilateral public appeal to the US and China to restrain themselves. If nothing else, it would deprive them of the excuse of acting to help Southeast Asian countries. Perhaps South China Sea claimants could form an Asean subcommittee to negotiate with China while the larger organisation tries to fend off the US.
It is clear the main players in the struggle for control in the South China Sea are saying one thing and doing another. Asean sees through this, but what it can and will do about it is another matter.
Mark J. Valencia is an adjunct senior scholar at the National Institute for South China Sea Studies, Haikou, China