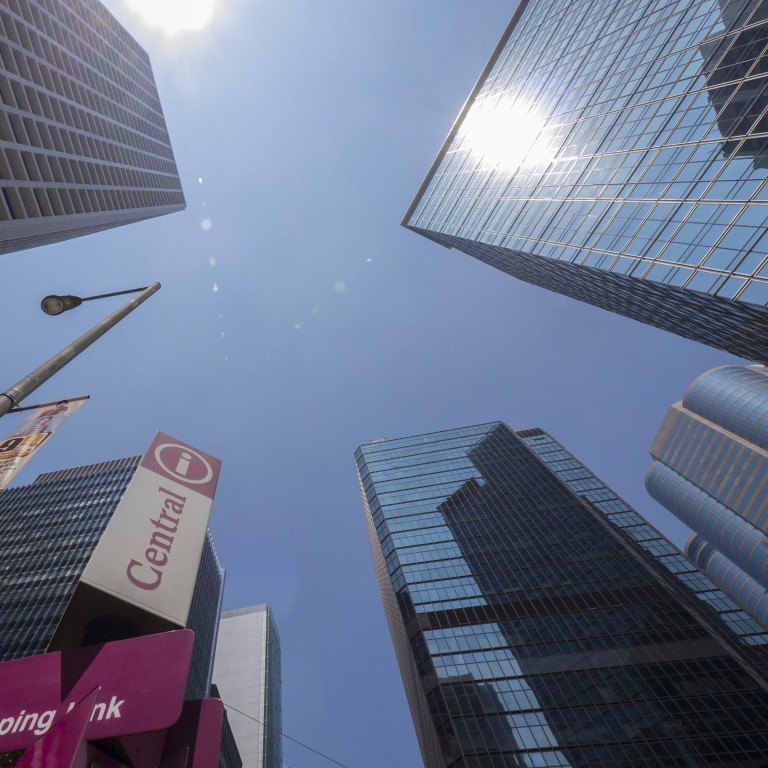 Opinion
The View
by Nicholas Spiro
The View
by Nicholas Spiro
Why Asian commercial real estate is embracing a green, sustainable future
Landlords, occupiers and investors all face greater scrutiny of their sustainability plans as the shift towards a zero-carbon economy gains momentum
The drive to decarbonise has not taken root in Asia to the degree it has in Europe and North America, creating an opening to capitalise on the shift
For environmental campaigners,
the Covid-19 pandemic
is a crisis that must not go to waste. The devastation wrought by the virus has provided a fresh perspective on
climate change
, ushering in a new era of heightened social responsibility as governments, businesses and individuals come under mounting pressure to reduce their carbon footprints.
With the built environment responsible for about 40 per cent of all carbon emissions, commercial property landlords, occupiers and investors face greater scrutiny on the adoption and implementation of their sustainability initiatives.
Asia is the focal point for measuring progress in reaching
net zero emissions
, given that the region consumes around three-quarters of the world's coal. The fossil fuel generates more than half of China's electricity and as much as three-quarters of India's.
The pandemic has provided a fillip to the sustainability agenda in Asia. The findings of a survey published by JLL in June revealed that two-thirds of occupiers and half of investors polled across the region had incorporated emissions-reduction targets into their sustainability strategies.
Moreover, a majority of respondents said employees would demand green and sustainable spaces in the future and, more tellingly, accept that climate risk posed a financial risk.
A report published by JLL in April noted that as many as half of the assets in prime locations across the Asia-Pacific region are more than 20 years old. An estimated US$40 billion worth of value is tied up in ageing or underperforming real estate.
"The date at which we need to start seriously thinking about the long-term value of real estate is much sooner than we realised," said Stuart Mercier, country head for China and head of real estate for Asia at Brookfield Asset Management in Shanghai.
Most firms lack clearly defined sustainability strategies, partly because they have not invested in the data collection and monitoring processes needed to incorporate sustainability reporting into their everyday operations.
According to the June JLL survey, 80 per cent of investors said they wanted to see bolder action by Asia's city administrations to tackle climate risks, notably through public-private partnerships. Mark Cameron, head of energy and sustainability for the Asia-Pacific at JLL in Hong Kong, said the sustainability agenda in the region was driven by markets as opposed to rules and regulations.
However, the flip side of underinvestment and undersupply is greater opportunities for landlords, developers and investors to capitalise on the shift to a low-carbon economy. Among the occupiers surveyed by JLL who lease space in green-certified buildings, most pay a rental premium of 7 to 10 per cent, evidence that sustainable buildings contribute to higher rents and capital values.
With the pandemic having put the location, design and even the purpose of real estate under close scrutiny, investments that unlock value by upgrading assets to comply with net-zero targets are critical to the performance of Asia's leasing and investment markets.
Cameron said there were huge opportunities in repositioning and retrofitting existing commercial real estate in Asia to meet carbon reduction targets, especially given lower rental values for aged and outdated buildings.
As the United Nations climate summit in Glasgow gets under way, the opportunities and risks in decarbonising Asian real estate are likely to become more apparent, pushing sustainability higher up the industry's agenda.
Nicholas Spiro is a partner at Lauressa Advisory