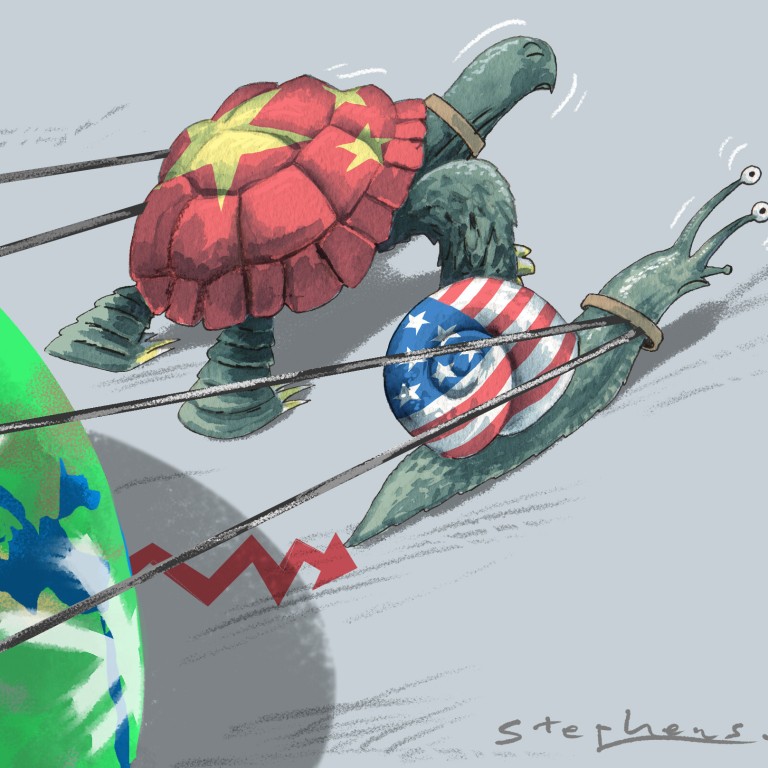 How India and Southeast Asia can save global growth as US and China stagnate
Both China and the United States, the two biggest engines of global economic activity, face severe slowdowns
India and the 'Asean-5' could emerge as saviours of global growth, thanks to their young, tech-savvy populations and low wages
Signs point to a third potential source of economic activity, however: India and the "Asean-5" of Indonesia, Malaysia, the Philippines, Singapore and Thailand. Collectively, they were the third-largest by GDP in 2020, and the IMF estimates they will be the fastest-growing economies for 2022 and 2023.
What these countries have going for them are relatively young and increasingly tech-savvy populations and comparatively low wages, both critical to attracting high value-added and increasingly green manufacturing. However, they lack policies to draw the capital required to realise their human and economic potential.
India is ranked 85th out of 180 countries, for example. That can put a significant brake on increasing foreign direct investment. Despite rising global FDI in 2021, India's share dropped by 26 per cent from the previous year.
The capital-intensive development that will propel India and the five Southeast Asian countries into the next phase of their economic development needs more multilateral investment treaties, more efficient commercial litigation and expanded investor protections.
Multilateral lending solutions could help fuel an infrastructure boom. Initiatives such as the Asean Investment Facilitation Framework seek to improve and promote regional investment. It does not, however, have the same effect as more comprehensive bilateral and multilateral investment treaties and it does not include India.
Still, more needs to be done to accelerate foreign investment in India and Southeast Asia. Green energy, electrified transport systems and modern urban infrastructure will all go a long way towards developing a third global engine of growth to complement the US and China.
With concerted political effort, India and the Asean-5 could eventually rival the industrial giants of the 21st century. Not only would their economies benefit, they might also find larger, more lucrative export opportunities as a result. Other major economies could also see improved export markets in this region for their goods as large bases of new consumers develop.
More importantly, a new base of global growth could balance out the shifting whims of market forces, unexpected world health crises and other threats to global prosperity.
Brian P. Klein (@brianpklein) is a geopolitical and economic strategist and former US diplomat.