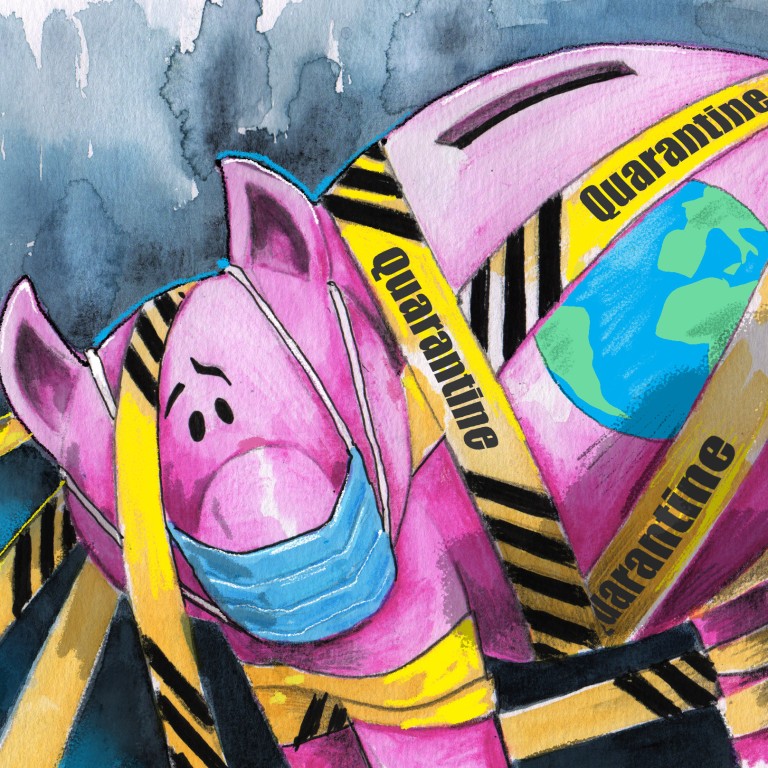 How China's zero-Covid policy is tipping the world into recession
Persistent lockdowns and hardening political rhetoric suggest China's zero-tolerance approach to Covid-19 will remain over the long term
Collapsing demand, falling middle-class income, supply chain disruptions and a weakening yuan will have consequences that ripple across the globe
China's domestic demand is dramatically contracting under the weight of its zero-Covid measures. As lockdowns persist and spread, the extraordinary decline in domestic demand is likely to trigger a global recession.
While reduced Chinese
demand for commodities
might ease inflationary pressure, the supply chain disruption will more than offset that and keep up the pressure on major central banks to continue raising interest rates into a recession. The world remains on a dual track of real economy inflation and asset deflation.
China's auto sales fell 48.1 per cent year on year in April, and property sales at China's top 100 developers were down 58.6 per cent year on year. It is apparent that
domestic demand
has crashed as Covid-19 lockdowns spread. As more areas get shut down, the May figures could be considerably worse.
With political rhetoric on zero-Covid becoming
more rigid
, the policy is likely to remain in place for some time. The Omicron variant could easily return, even if case numbers come down to zero, or near zero. Therefore, Beijing has to severely restrict mobility to keep it down over the long term, as some cities in northeast China have experienced for the past six months, and any rebound in domestic demand is a long way off.
China accounts for a big chunk of global growth. It has been the most important driver for multinational companies in holding down production costs and a major source of profit growth from sales to the Chinese middle class. For global companies, the second quarter is likely to be atrocious.
Some of the decline in demand will last beyond the pandemic. The middle class is experiencing a dramatic loss of income. Personal income tax receipts in March fell by 51.3 per cent. The prolonged income collapse will weigh on demand for non-essentials beyond the end of the zero-Covid policy.
It will not be so lucky this month as businesses run out of cash to pay for imports. China's coming import collapse will have a profound impact on commodity producers and luxury traders, and will disproportionately affect emerging economies and Europe.
It shifts the burden of virus monitoring to the people, as they will not be able to go to work or buy groceries without a recent negative test. Such a system might keep case numbers low, but not likely at zero. That still means restricted mobility for the population, which will weigh on supply chains and personal income.
For example, foreign ownership of Chinese bonds and equities still stands at over US$1 trillion. Another source would be paying down more than US$2 trillion of corporate foreign debt, though I doubt the borrowers would have the money to pay.
The crash in domestic demand is difficult to see from outside China because its financial system is government-owned and does not take action during severe credit stress. It can also shore up the domestic equity market to spread the psychological adjustment over time.
If one looks through the prism of an inevitable conflict between China and the US, many things start to make sense. What is happening could be seen as a trial run for managing a wartime society and economy. If businesses and individuals can maintain their loyalty this time, they would be more likely to stick around in the event of a war.
Andy Xie is an independent economist