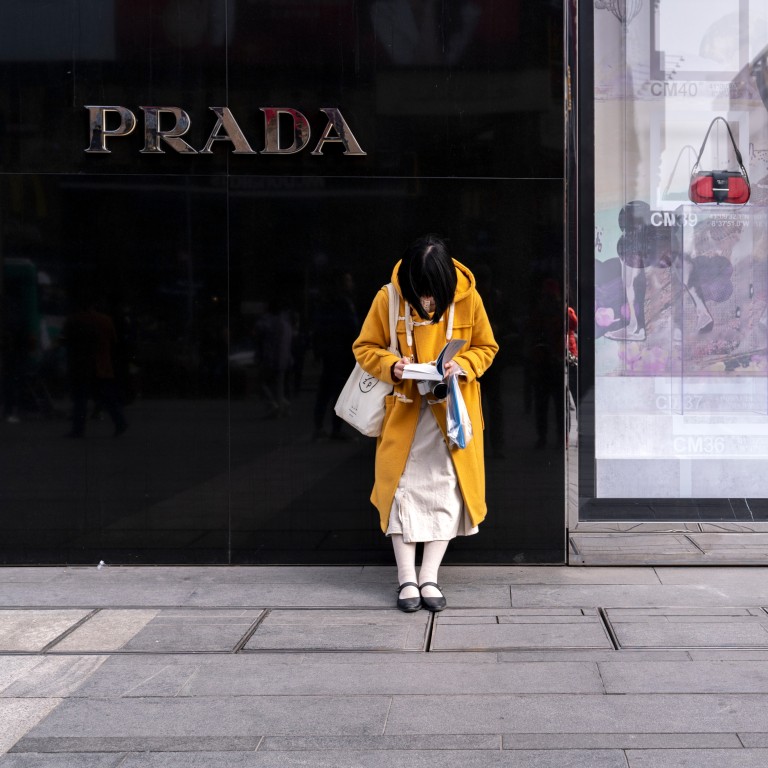 Opinion
The View
by Nicholas Spiro
The View
by Nicholas Spiro
Why China's luxury market is a double-edged sword for foreign brands
While Chinese consumers are far and away the biggest growth opportunity for luxury brands, the nation's economy has become the main source of risk
Not only has the pandemic prevented travel, lockdowns are crimping demand, even as duty-free centres like Hainan are putting pressure on pricing
The personal luxury goods sector caters to a global consumer. Shopping is a crucial part of the international travel experience, and the opportunity to purchase an exclusive brand in the country of origin is irresistible to many buyers.
Before the Covid-19 pandemic, Chinese tourists were the driving force behind the growth in
luxury spending
. In 2019, overseas markets accounted for as much as 68 per cent of Chinese luxury purchases, according to Bain & Company, mainly due to a combination of a growing fondness for travelling abroad and higher prices for high-end goods sold in China.
However, virus-induced travel curbs have put a halt to shopping trips to Paris, Milan and
even Hong Kong
, depriving the luxury sector of one of its most important growth drivers.
In 2020, mainland China's share of Chinese luxury spending surged to between 70 and 75 per cent, and is expected to have risen further last year to just under 100 per cent, data from Bain shows. The balance of power within the industry is tilting towards China, which is on course to be the world's biggest market
by 2025
.
Moreover, the landscape is shifting just when China's economy has been hit hard by the government's draconian response to the worst nationwide outbreak of Covid-19 since the pandemic began. A report by Nomura published on May 10 noted that 41 cities, accounting for nearly 30 per cent of China's economic output, are currently under
full or partial lockdown
.
The unexpected citywide
shutdown of Shanghai
, China's most populous city and home to the flagship stores of global brands, has dealt a severe blow to the economy. Retail sales in the financial hub plunged 18.9 per cent year on year in March.
In Shanghai's retail property market, which staged a dramatic recovery last year, net take-up of prime space in core and decentralised districts in the first quarter of this year plunged to 47,000 square metres (506,000 sq ft). This is down from a staggering 655,000 sq m in the fourth quarter of 2021, which was the second-highest quarterly volume on record, data from JLL shows.
The deterioration in sentiment towards the world's second-largest economy is reflected in the share price of LVMH, the world's largest luxury group, which last year generated 35 per cent of its revenues in Asia, excluding Japan.
The company's stock has been much more volatile since Chinese President Xi Jinping launched his
"common prosperity"
campaign last summer, and is down more than 20 per cent this year following a nearly 130 per cent rise between mid-March 2020 and mid-August 2021.
Luxury brands' dependence on China is proving to be a double-edged sword. While Chinese consumers are far and away the biggest growth opportunity, the nation's economy has become the main source of risk, accentuating opportunities in other parts of Asia.
Nick Bradstreet, head of Asia-Pacific retail at Savills, said global brands are "having to hedge their bets a little bit". They also face more challenges in exploiting demand in China at a time of significant disruption to shoppers' habits and preferences.
The pandemic-driven repatriation of spending on high-end jewellery and clothes to China has been fuelled by a sharper narrowing in the long-standing price differential between goods sold in China and those stocked in Europe.
Having previously been much more expensive in China due to import taxes and brands' pricing policies, many luxury products no longer command as high a premium, eroding brands' pricing power. The price disruption is fiercest on the island of
Hainan
, which has become a major
duty-free luxury shopping hub
, with unit prices of beauty brands 30-55 per cent lower than official listed prices, data from Bain shows.
Moreover, while bricks-and-mortar retail remains the primary channel for luxury sales, digital purchases
have grown rapidly
since the virus struck, forcing brands to establish a stronger presence across China's diverse and highly sophisticated online sales channels.
Still, all these challenges are only likely to fuel competition further in the country's luxury market. A 2019 study by McKinsey noted that brands' store footprint captured less than half of China's affluent households.
Even in Shanghai, one of the most mature retail markets in Asia, apparel, jewellery and watch brands continue to strengthen their presence. "In the last two years, quite a few of them have opened new stores," said Paige Chuang, head of retail leasing at JLL in Shanghai.
At a time when retail property occupier and investment markets in Europe and America are struggling to recover from successive waves of disruption over the past several years, China's market has been performing exceptionally well.
Even in the first quarter of this year, net take-up of retail space nationwide was 14 per cent higher year on year, data from CBRE shows, helped by government policies aimed at encouraging brands to open their first stores in cities where they do not yet have a physical presence. While lockdowns are crimping demand, they are likely to curtail new supply, reducing the downward pressure on rents.
Global luxury brands have been taking the rough with the smooth in China for some time. Although the risks in the world's second-largest economy have become more acute over the past year, the Chinese consumer still reigns supreme over the industry.
Nicholas Spiro is a partner at Lauressa Advisory