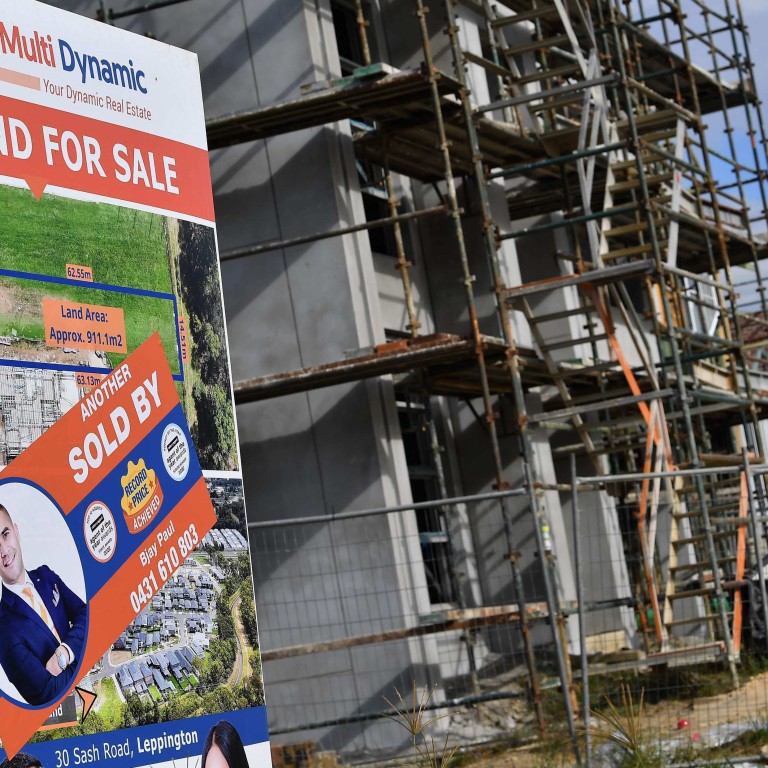 Opinion
The View
by Nicholas Spiro
The View
by Nicholas Spiro
Australia needs a dose of 'common prosperity' to fix housing affordability crisis
While growth in Australian home prices slowed in April, the underlying factors making property unaffordable are still in place and will remain so
The policies proposed by the new Labor government are unlikely to touch the core factors or change the coddling of domestic investors
The slowdown in Australia's red-hot
residential property sector
is accelerating. House prices grew just 0.6 per cent in April, the slowest rate since October 2020. In Sydney, the largest and priciest market, home values recorded their third straight month-on-month fall, according to data from CoreLogic.
Even in some of the more resilient smaller capital cities, price gains are moderating. With the
Reserve Bank of Australia
having started raising interest rates to rein in inflation, the growth in prices is likely to decelerate further in the coming months.
However, the slowdown needs to be put into perspective. During the past 20 years, house prices have soared 190.5 per cent, equivalent to a rise of A$485,000 (US$347,000) in the average cost of a home, which stood at A$748,635 in April, according to CoreLogic.
A decade ago, just over 10 per cent of transactions in Sydney were above the A$1 million mark. By March last year, this had risen to 40 per cent, compared with 25 per cent in Melbourne and 10 per cent in Brisbane.
The dramatic increase in housing costs has catapulted Australia to the top of the league of the world's
most expensive property markets
. According to Demographia, all five of the nation's largest housing markets have been "severely unaffordable" since the early 2000s, with Sydney and Melbourne ranked as the second- and fifth- priciest markets respectively out of 92 cities surveyed across eight countries.
The sharp drop in
housing affordability
has caused home ownership levels to fall precipitously. "We used to pride ourselves on having one of the highest rates of home ownership," said Saul Eslake, principal of Corinna Economic Advisory in Hobart.
Not any more. Among 25-to-34-year-olds, ownership rates dropped from 60 per cent to 45 per cent between 1981 and 2016. Among poorer Australians, the decline has been even steeper, with only 28 per cent of the poorest 40 per cent aged 25 to 34 owning their homes in 2016. That is down from as high as 57 per cent in 1981, according to Grattan Institute data.
At the heart of Australia's housing affordability crisis is the deregulation and financialisation of the economy since the late 1980s. This led to more readily available credit and more generous tax breaks for residential property investment.
In a sign of the degree to which the housing market has been skewed in favour of investors,
first-time buyers
have consistently accounted for a much smaller share of new mortgage lending than investors during the past three decades. It is only in the past several years that owner-occupiers as a whole have been the dominant driver of the growth in housing credit, according to International Monetary Fund data.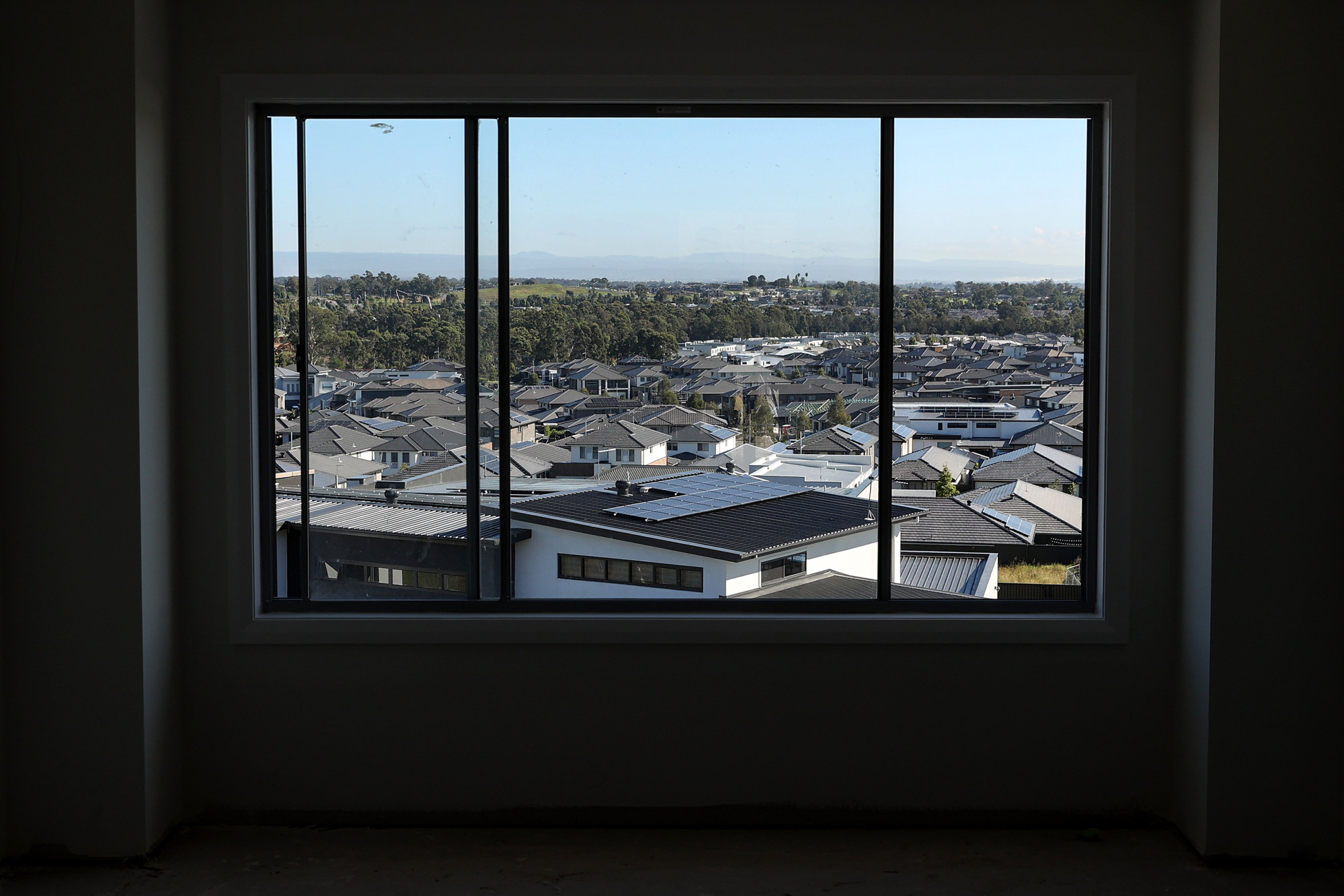 When governments the world over are trying to take the heat out of property markets – mainly by reducing incentives for speculation – Australia continues to coddle domestic investors. Unlike its treatment of foreign buyers, who have been hit with higher taxes and scapegoated amid fears over
Chinese investment
, the government has shied away from politically unpopular policies that would cause a meaningful drop in prices.
Even the country's newly elected
Labor government
, which is more sensitive to the factors that have eroded affordability, is wary of imposing measures that would antagonise property owners.
A plan to introduce a "help to buy" scheme, in which the state would lower the deposit hurdle for first-time buyers on lower incomes by contributing 40 per cent equity for newly built homes and 30 per cent for existing properties, does not tackle the causes of unaffordable housing.
Some of the policies that would have the biggest impact on affordability but are the most politically contentious relate to tax concessions. These disproportionately benefit higher-income earners, many of whom own multiple properties.
Capital gains tax discounts have fuelled speculation, encouraging landlords to reduce their tax bills by "negatively gearing" their investment properties so losses incurred from renting can be offset against their taxable income.
Per Capita, a progressive think tank in Melbourne, notes that Australia is practically alone among developed economies in the degree to which it subsidises investment in residential property as an asset class to the detriment of home ownership.
The new government intends to address the chronic shortage of new housing, the other key factor that has caused prices and rents to soar, partly because of restrictive land-use planning rules. Yet, building social and affordable properties takes time and will inevitably fall short of what is required.
It is possible that prices could fall more sharply than anticipated in the coming years, particularly in Sydney and Melbourne, if borrowing costs rise at a faster-than-expected pace. Even so, the central bank cannot afford to be too aggressive.
Far too much of Australian households' assets are tied up in residential real estate. "Home ownership is deeply entrenched in wealth accumulation," said Eliza Owen, head of Australian research at CoreLogic in Sydney, who noted that nearly 57 per cent of households' wealth is held in housing.
In China, policymakers often insist that "homes are for living in,
not for speculation."
While this is a mantra many Australian politicians are fond of repeating, especially just before an election, the policies pursued during the past several decades suggest the opposite is true. A dose of "common prosperity" down under would not go amiss.
Nicholas Spiro is a partner at Lauressa Advisory