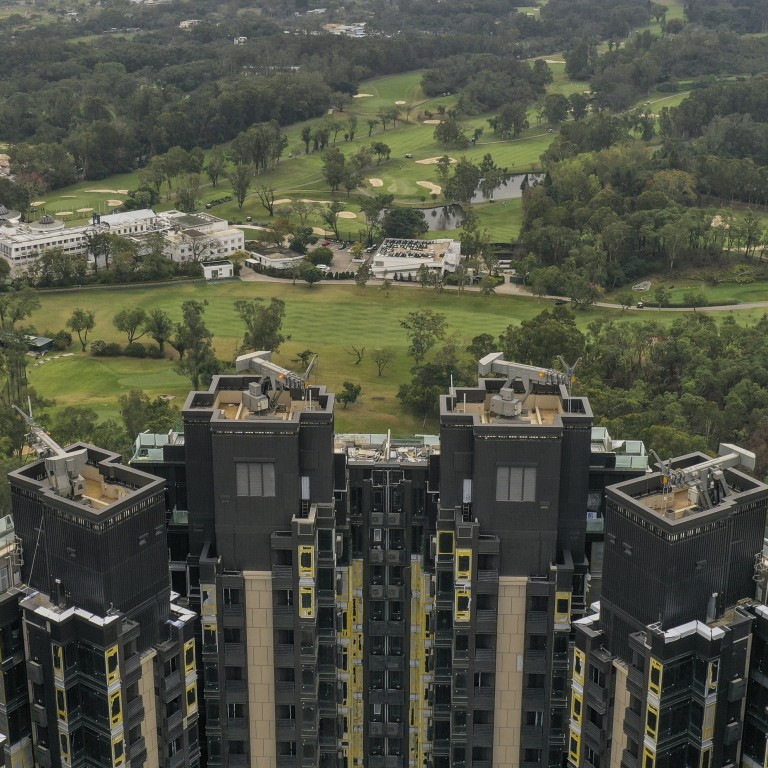 Opinion
Outside In
by David Dodwell
Outside In
by David Dodwell
Don't let Hong Kong's need for speed on housing crisis wreck Fanling golf course
Taking land from the golf course might seem like an easy 'win' for the new administration, but doing so would be hasty and unwise
Developing Fanling would needlessly wreck part of Hong Kong's environmental heritage, and the Northern Metropolis project holds more promise
One of the safer bets on the new "result-oriented" John Lee Ka-chiu administration is that it will arrive in office on July 1 with heavy pressure for clear, measurable action. A second safe bet is that some of the strongest pressure will be to tackle Hong Kong's acute
housing shortage
.
As a long-time critic of the chronic procrastination of the Carrie Lam Cheng Yuet-ngor administration, I am all in favour of action and early moves to tackle housing. But we have to beware that an era of no decisions is not replaced by an era of hasty, uncoordinated decisions.
Just as Lam allowed the quest for perfection to be the enemy of the good, so we cannot allow the pressure for speed to be the ally of the flawed. So alarm bells began to ring when I read a week ago that the administration seems poised to approve plans to put
12,000 flats
on the Fanling golf course.
One can almost hear the conversation among Lee's senior aides on the need for some "quick wins" on housing. One can see them rifling through the 18
land supply options
listed by the December 2018 report of the government's Task Force on Land Supply.
"Lantau Vision or Northern Metropolis – too long term. Recovery of Heung Yee Kuk 'brownfield' or farmland sites – too messy and controversial to take on the New Territories clans. Plunder property developers' land banks across the New Territories – too litigious and costly. The Fanling golf course looks promising: a single lease that expires imminently, enough land area to house a handy 30,000 people and just a couple of thousand rich and privileged golfers to contend with."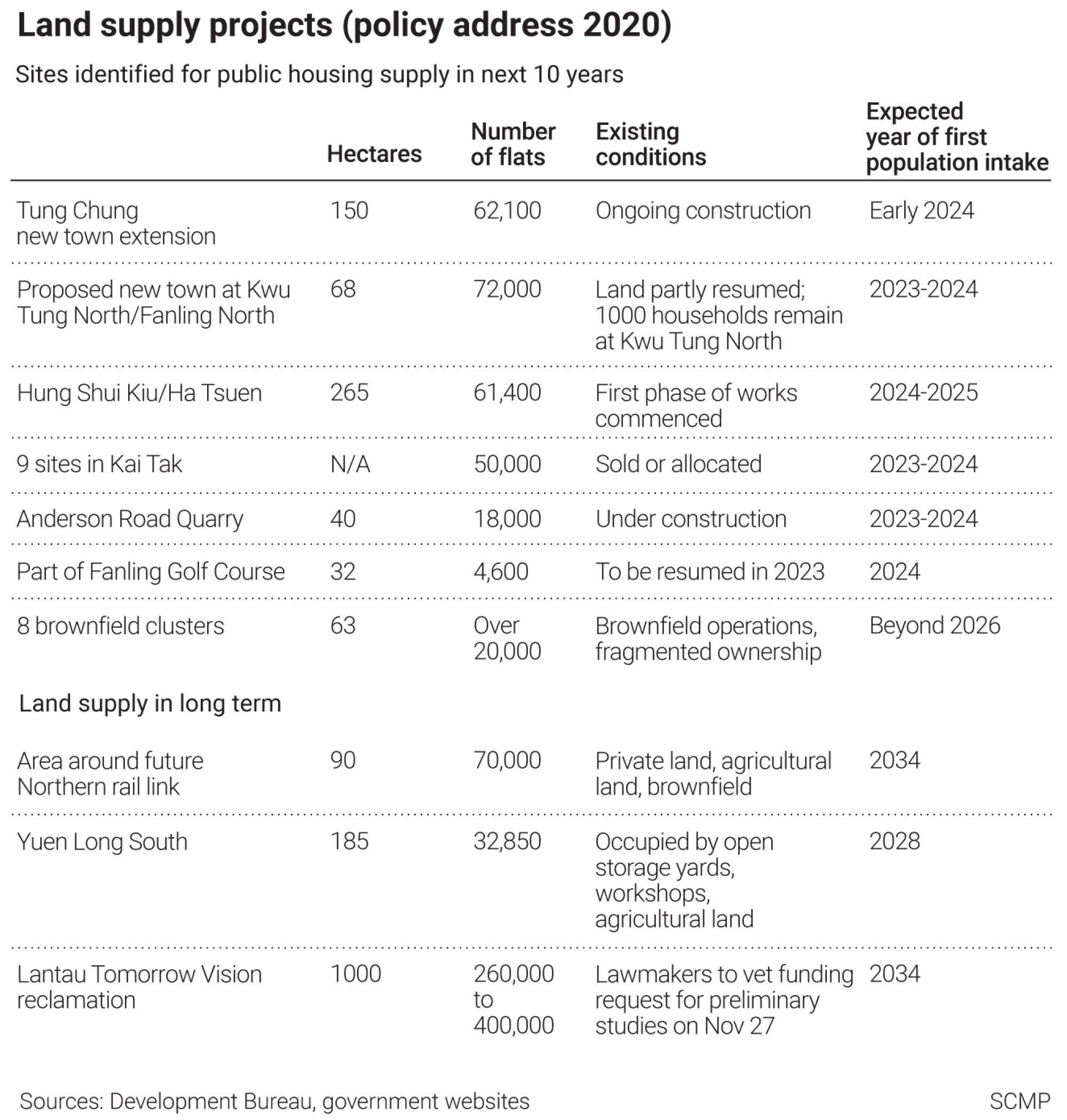 From the vantage point of a populist politician keen to deliver results fast, the project is nearly perfect. The problem is that there is no strategic logic to the project if Lee is sincere about
addressing our housing problem
for the long term.
Before I look at why, let me make clear at the outset that I am not a golfer and in fact have a lifetime "problem" with golf. First, as a working-class kid growing up in the UK, it was only the rich kids who played golf, so part of my prejudice is rooted in jealousy.
Too often through my career I have seen corporate marketing staff con top management into believing that days
"entertaining" clients
on a golf course are indispensable to success. I also see such entertaining as a deeply misogynistic barrier to smart female staff.
Perhaps most importantly, I am perplexed that companies can justify paying such gigantic salaries to top executives who then spend a day a week belting a golf ball around an exclusive club.
I recall that then-chief executive of Bear Stearns James Cayne, whose firm crashed in July 2007 at the start of the global financial crisis, was often away playing golf in the four months ahead of his company's collapse.
I wonder whether the company might have survived if he had concentrated on the challenges it faced instead of spending two days a week with buddies on a golf course.
One Harvard Business Review study showed that of the US' top 1,500 companies, 363 were headed by CEOs who were serious golfers, with 10 per cent of them playing on average 37 times a year. That is less than
Donald Trump
, but it still raises questions about whether so much company money is being well spent.
I am not raising questions about the
Fanling golf course
because of any fondness for golf or golfing buddies. After all, golfers come and go. What does not come or go is historical and ecological heritage accumulated over a golf course that is 111 years old.
In a city that has consistently failed to preserve its valuable heritage, the Fanling course has become a rare repository of carefully protected flora and fauna.
It has hundreds of old and valuable trees and a huge variety of wildlife. As part of the club's efforts to nurture this rare remnant of lowland woods in Hong Kong, Fanling was certified as an Audubon Cooperative Sanctuary in 2020.
I am not about to become misty-eyed, in particular when faced with the hard reality of Hong Kong's housing need. But there is a better way of meeting that need that the government itself acknowledged in its ambitious
Northern Metropolis
Development Strategy Report published last October.
This plan covers three large "circles" of development that span virtually the whole of Hong Kong's
border with Shenzhen
. It is dedicated not to a bundle of development projects but to "making a community".
It covers 30,000 hectares – compared with the 32 hectares being discussed at Fanling – and is expected to accommodate about 2.5 million people in 900,000 residential units. It skirts past the Fanling golf course but does not include it.
Why is the Development Bureau considering destruction of a rare area of heritage woodland at the golf course when its Northern Metropolis plan goes to great lengths to emphasise the need to promote ecological conservation? Clearly, the right hand is not bothering to examine what the left is doing.
The Fanling golf course should be embraced by the Northern Metropolis plan, not as a contribution to housing but as a heritage resource that has been 111 years in the making. It should be at the heart of intelligent development of a new city that does credit to Hong Kong and its future linkages with Shenzhen and the Greater Bay Area.
Our new "result-oriented" chief executive must not allow the pressure for speed to be the ally of the flawed.
David Dodwell researches and writes about global, regional and Hong Kong challenges from a Hong Kong point of view