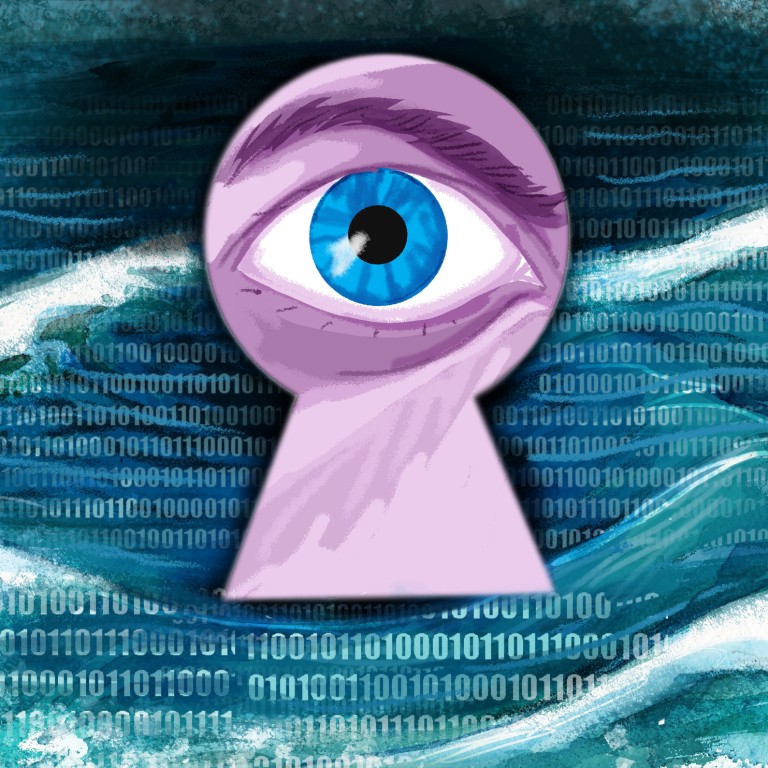 Quad's Indo-Pacific maritime initiative raises more questions than answers
Although the maritime partnership is being presented primarily as a tracking system to curb China's illegal fishing, it can easily be applied to other activities, including intelligence gathering
Is the initiative's purpose to protect fisheries or could it be a Trojan horse for the Quad's militaries?
At a
meeting in Tokyo
last month, leaders of the US, India, Australia and Japan –
the Quad
– launched their Indo-Pacific Partnership for Maritime Domain Awareness. While hailed by its backers as a step forward in practical Quad cooperation, it raises many questions. Judgement about its effectiveness should be withheld until they are answered.
First, it is not clear what exactly the initiative entails. A White House
fact sheet
explained that it "will offer a near-real-time, integrated, and cost-effective maritime domain awareness picture". A
Financial Times
report quoted an unnamed US official as saying the initiative planned to fund a commercial satellite-tracking service to provide maritime intelligence that would be shared with Indo-Pacific nations.
That data will be provided to a network of surveillance centres in India, Singapore, Vanuatu and the Solomon Islands. These centres will integrate the data with that from other sources, such as maritime reconnaissance aircraft and vessels, and share it through their networks.
But what is the initiative's geographic focus? According to the fact sheet, it will "transform the ability of partners in the Pacific Islands, Southeast Asia, and the Indian Ocean region to fully monitor the waters on their shores and, in turn, to uphold a free and open Indo-Pacific".
Does "on their shores" mean within their 200-nautical-mile exclusive economic zone? Does it include disputed areas? It apparently does not include the Yellow, East China and Japan seas. If that's the case, why not?
What is its primary purpose? The
Quad leaders' statement
says the initiative is "designed to work with regional partners to respond to humanitarian and natural disasters, and combat illegal fishing". But the fact sheet says that "it will allow tracking of 'dark shipping' and other tactical-level activities, such as rendezvous at sea,
as well as
[emphasis added] improve partners' ability to protect their fisheries".
Is its purpose to protect fisheries or could it be a Trojan horse for the Quad's militaries? As a clue, the fact sheet adds that "as the initiative proceeds, the Quad will identify future technologies of promise, allowing [the initiative] to remain a cutting-edge partnership that promotes peace and stability throughout the region". At least one US naval expert foresees that including deterrence and coercion of "malefactors".
This sounds rather ambiguous – and potentially ominous. Although the initiative is being presented primarily
as a tracking system
to curb China's illegal fishing, it can easily be applied to other illegal activities, like transfers at sea of illegal cargo, and for military intelligence gathering.
For example, a senior US official said "the data will be unclassified which will allow the Quad to provide it to a wide range of partners who wish to benefit", which would allow militaries to share the data for coalition planning.
Moreover, since many countries – especially the small Pacific island nations – lack enforcement capability, will this fall to the US and its partners, thus legitimising their coastguard or even naval presence in these states' waters?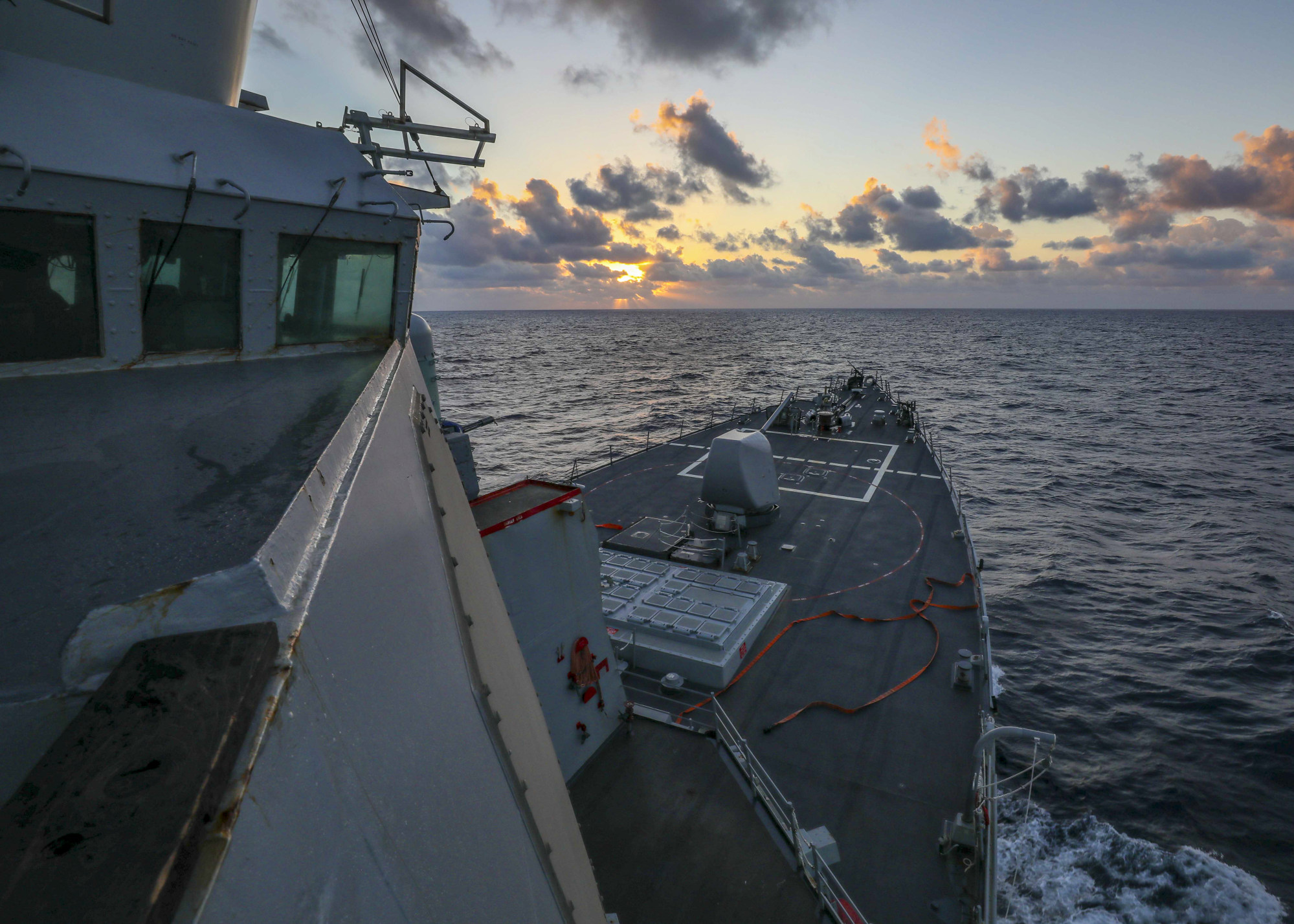 Once the data genie is out of the bottle, it will have many uses – not all predictable or beneficial to all parties. For example, if the system is to be used for quasi-military purposes, who and what will be targeted? What about leaks, which could allow smugglers and other illegal actors to know where the enforcement is likely to come from and avoid it?
The initiative will reportedly allow the tracking of vessels that turn off their automatic identification system. In addition to illegal fishers, such vessels might include smugglers, China's
maritime militia
and intelligence, and surveillance and reconnaissance platforms, including drones.
Some warships and warplanes also turn off their identification systems when undertaking sensitive missions. Are the US and its partners shooting themselves in the foot or will they implement this initiative in such a way as to disadvantage their potential foes?
Will it expose clandestine practices? For example, the US and perhaps others' spy planes use "false flag" electronic identification codes to collect intelligence on China's defences. This is contrary to the "international order" the US professes to uphold.
So will the US and others whose assets may be outed welcome this aspect of the system? Or will the system somehow exclude such clandestine actors?
Also, many Asian countries view their neighbours as potential enemies and are reluctant to reveal in real time the deployment of their assets. Again, will they be included or excluded?
Is this system to target only China's fishing, maritime militia and naval vessels and aircraft? If so, that seems rather provocative and unfair.
China is alleged to be the flag of the world's principle illegal fishers. But they are not alone in this practice. Russia, South Korea and Taiwan are
right up there
on the list of global "bad actors". Moreover, China is not the main illegal fisher in the South China Sea.
Vietnam
is the worst offender.
Under European Union regulations, non-EU countries identified as turning a blind eye to illegal fishing may be issued a formal warning or "yellow card". Vietnam has been issued a yellow card. So have the Philippines, Thailand and Taiwan, but their cards have now been lifted. China has never received a yellow card.
The Indo-Pacific maritime domain awareness initiative faces many practical problems in its implementation. Technical interoperability challenges as well as different institutional and bureaucratic practices must be overcome.
The initiative raises many difficult questions and is full of potential pitfalls and blowbacks. To avoid these negative effects, it should be very carefully thought through by all concerned parties before it is implemented.
Mark J. Valencia is an adjunct senior scholar at the National Institute for South China Sea Studies, Haikou, China