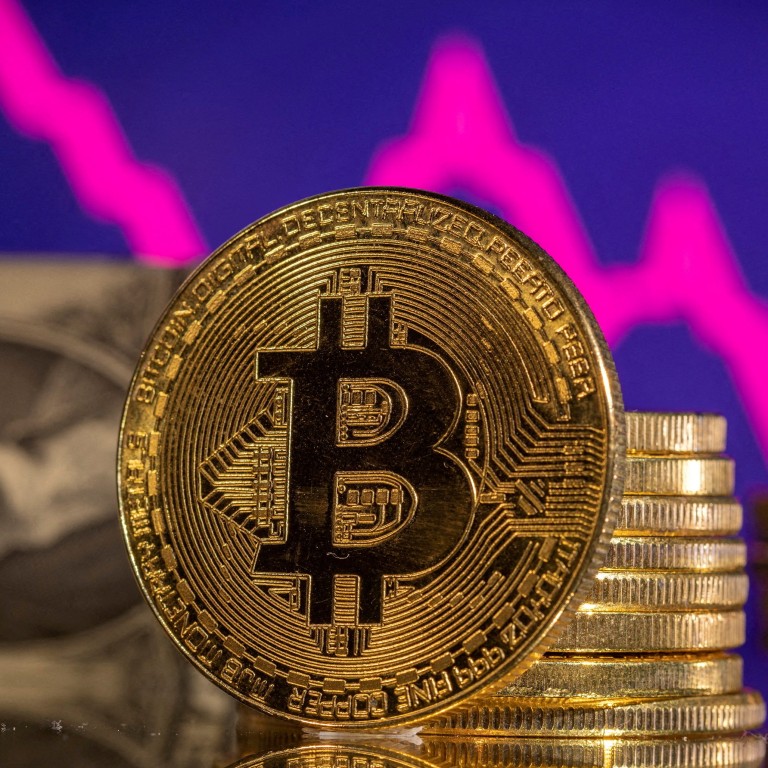 Opinion
Macroscope
by Nicholas Spiro
Macroscope
by Nicholas Spiro
What the bitcoin bloodbath reveals about the cryptocurrency market
The shakeout in the cryptocurrency sector is prompting renewed questions about the foundations of the highly volatile digital asset market
Such assets were never meant to be a hedge against inflation, and the end of an era of cheap money has accentuated their long-standing weaknesses
Another year, another dramatic
sell-off in cryptocurrencies
. This is prompting renewed questions about the functioning and foundations of the highly volatile digital asset market.
It should be clear by now that taking a punt on cryptocurrencies, still a nascent asset class with a large number of flighty retail investors, is a perilous undertaking. Even so, the latest bout of turmoil has been more severe and consequential for
virtual currencies
and the rapidly developing infrastructure underpinning them.
Since its peak in early November last year, the market capitalisation of cryptocurrency assets has plummeted nearly 70 per cent to around US$900 billion.
Bitcoin
, the most widely traded token, is down 55 per cent since the end of March to around US$20,000.
More worryingly, cracks in so-called stablecoins, which are supposed to be pegged one-to-one to the US dollar to facilitate trading across the cryptocurrency market, have deepened. Tether, the largest stablecoin, failed to maintain its link to the US currency last month, partly because of a lack of detail about the reserves it had amassed to match the value of its coins in circulation. Some of Tether's smaller rivals have imploded.
Many cryptocurrency lenders have also come under severe strain, fanning fears of a more rapid unwinding of highly leveraged bets on digital assets. For a sector that was on the cusp of going mainstream, the bloodbath could not come at a worse time.
The Bank for International Settlements, a well-known sceptic of virtual currencies, said in a report published this week that "the fact that stablecoins must import the credibility of central bank money is highly revealing of crypto's structural shortcomings".
While traditional safe havens have proved less resilient than anticipated during recent periods of turmoil, bitcoin has displayed all the characteristics of a highly speculative asset that is acutely vulnerable to sharply deteriorating economic and market conditions.
Third, the carnage in digital asset markets masks the remarkable staying power of bitcoin. Despite experiencing a succession of bubbles in the past several years which burst in spectacular fashion, the dominant cryptocurrency has rebounded and gone on to scale new peaks.
The "weaponisation" of the US dollar to punish Russia for invading Ukraine, coupled with the dramatic tightening in US monetary policy, have heightened concerns about the dollar-based financial system. Many developing economies, which prioritise financial inclusion and fear the loss of monetary autonomy, are fertile ground for cryptocurrency adoption.
Bitcoin is a risk asset through and through, and it is still struggling to gain wider acceptance. Yet, its capacity to bounce back and the innovative potential of digital assets should not be underestimated.
Nicholas Spiro is a partner at Lauressa Advisory