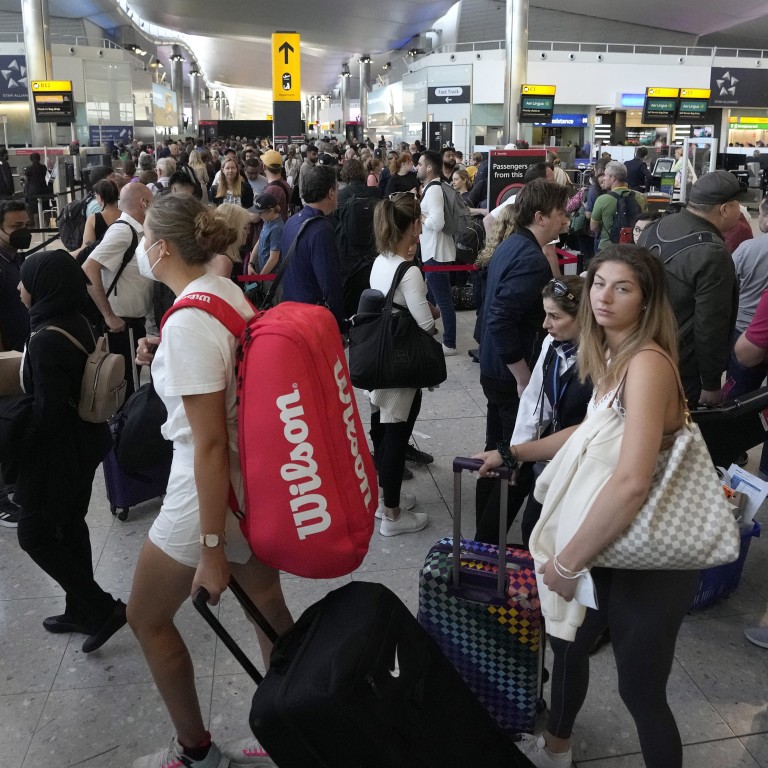 Opinion
Inside Out
by David Dodwell
Inside Out
by David Dodwell
US, Europe travel chaos a preview of the pain and indignities to come for Asia
Those pining for a resumption of international air travel should be careful what they wish for as delays, restrictions and higher prices are on the way
A full global recovery is unlikely until China's airlines and air travellers return, an outcome made less likely by Beijing's strict 'zero-Covid' policy
Travel chaos during the past week across airports and airlines in the United States and Europe may be a source of cruel comfort for those of us in Asia who remain grounded by cruel and irrational Covid-19
travel restrictions
.
But I fear that our guilty pleasure watching other travellers' pain will be short-lived and we should be careful what we wish for. The odds are high that we in Asia will stumble into the same recovery quagmire as our own airlines and airports struggle to restore services when recovery eventually begins.
What are the odds we will fail to learn from the mistakes of Europe and the US as their airports have struggled to recruit new baggage handlers and airlines to
recover the pilots
and cabin crew who were sacked or furloughed through 2020? Can we avoid having the scenes of angry, stressed and weary European travellers choking airport check-in halls replayed across Asia?
As we pine for the chance to fly once again, I was reminded by an article I wrote
in early 2019
about "the normal numbing reality" of the pains and indignities linked with air travel. "For most of us, an air journey brings together a unique combination of stress, aggravation, tedium and fatigue," I wrote. "This unique cocktail often generates dreadful experiences that are only amplified by each airline's preposterous marketing claims."
Before we start to celebrate the imminent resumption of international air travel, it is important to pause and recognise that whatever the pains and indignities we bemoaned back in innocent pre-pandemic days, worse is to come.
Air travel is likely to be burdened for a long time to come by more and worse aggravations, including careful carriage of vaccine records, pervasive and time-consuming health security checks and higher airline and hotel prices. Let us pray we will soon be spared the indignity of
compulsory quarantine
.
As the leaders of the world's airlines met in Doha last week for the annual International Air Transport Association (IATA) meeting, the mood was cautiously upbeat. For many, the fact they are still around after such a near-death experience must be a relief in its own right. According to Bloomberg, at least 68 airlines have
gone bankrupt
since the pandemic began.
Losses across the industry have been staggering. The UN World Travel Organization calculates that the global tourism industry has lost more than US$2 trillion so far since the onset of the pandemic.
The cautious good news out of Doha says "profitability is on the horizon for 2023". The bad news is that the Asia-Pacific region is set to be a global laggard, unlikely to join this recovery until well into 2024 as China sticks doggedly to its
"zero Covid" lockdowns
and enforces similar hermit isolation on Hong Kong.
The uncomfortable reality is that the global aviation industry is a shadow of its former self, even where recovery is being celebrated. The International Civil Aviation Organisation reports that 2.3 billion passengers flew in 2021, up on 2020 but far short of the 4.5 billion in 2019.
Most of the recovery has been in domestic air routes in the US and intraregional air travel within Europe. Asia, whose only large
domestic aviation market
is China, has been doubly hit. Only the resilience of the air cargo sector has kept much of the airline sector alive.
The collapse of
Chinese air travel
– both within the country because of city lockdowns and internationally as the government keeps its borders shut – has had a powerful depressive effect in Asia and worldwide. Chinese airlines carried almost 660 million passengers in 2019, second-highest in the world behind only the 926 million of US airlines.
Since then, China's international travellers have all but disappeared. For example, Chinese tourist arrivals in the US peaked at around 3.2 million in 2017 but slumped to less than 200,000 in 2021. Chinese university students in the US – whose numbers soared from 60,000 in 2000 to more than 370,000 in 2019 – fell to around 317,000 in 2020.
A full global recovery is unlikely until China's airlines and air travellers return, which perhaps accounts for the frustration felt by IATA head Willie Walsh over China maintaining its economically punishing lockdowns. "Government border closures create economic pain but deliver little in terms of controlling the spread of the virus," he said in Doha. "There are no circumstances where the human and economic costs of further Covid-19 border closures could be justified."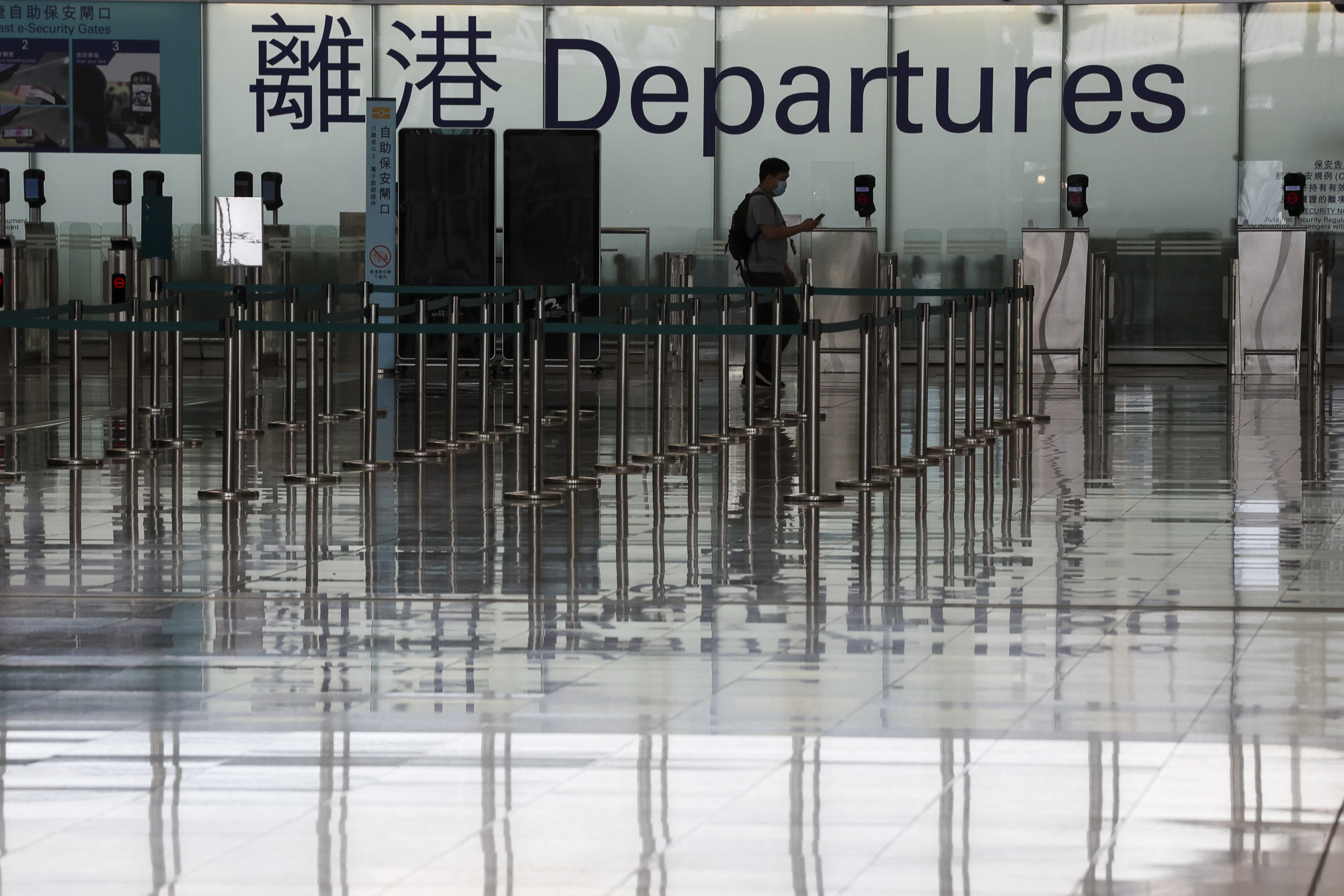 However clear IATA's cautious optimism on recovery, downside risks remain numerous and powerful. As Qatar Airways CEO Akbar Al Baker said, "We are not out of the woods."
The airline chaos across the US and Europe last week is just one piece of evidence as airport and airline staff seek better compensation after two years of acute hardship. Fuel prices are up 40 per cent in the past year, adding 15 to 20 per cent to most airlines' operating costs and pointing to higher ticket prices.
Inflation and looming recession are likely to make air travel less affordable. This is to say nothing of the longer-term strategic challenge of reducing aviation's
impact on climate change
.
So as we sit grounded in Hong Kong, it is important to retain a sober recognition of the pains and indignities to come. Our airports will continue to be snarled. Safe and trusted travel will be restored, but only at the price of longer queues, more trials of patience and more security processes and protocols.
The price of these pains and indignities to come will be higher than ever. Welcome back to the unfriendly skies.
David Dodwell researches and writes about global, regional and Hong Kong challenges from a Hong Kong point of view