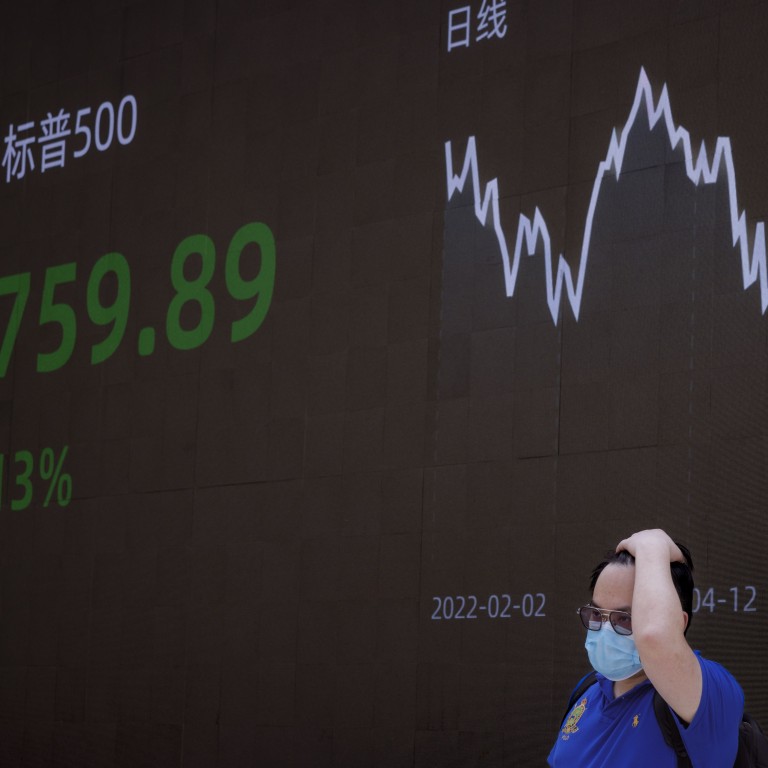 Opinion
Macroscope
by Neal Kimberley
Macroscope
by Neal Kimberley
What does gloomy US and China economic outlook mean for stock prices?
Downward moves in stock prices have made price-to-earnings ratios look more realistic, but the Fed's efforts to curb rising inflation may not yet be reflected in lower earnings
Meanwhile, China's persistence with its zero-Covid policy calls into question its GDP growth goal
There is a real risk that both the Chinese and US economies could be moving into a period of underperformance. This would clearly be bad news for global economic activity but it would also require a sea-change in market pricing.
In the United States, perhaps belatedly, the Federal Reserve has woken up to the threat posed by rising consumer prices and has begun to
raise US interest rates
at pace. Further US rate hikes are coming with Fed chief Jerome Powell reiterating last week that it is "essential that we bring inflation down".
Nevertheless, there now has to be a material risk that the central bank's efforts to curb rising inflation will not just slow economic activity in the US but even push the American economy into recession, a risk that Powell has acknowledged.
"We are not trying to provoke, and I don't think we will need to provoke, a recession," Powell told the US Senate Banking Committee, but he also admitted a US recession was "certainly a possibility". Former New York Fed chief Bill Dudley, writing last week for Bloomberg, has gone further and thinks a US recession is now "inevitable within the next 12 to 18 months".
Perhaps this is also a good moment to recall the quip of German economist Rudi Dornbusch, who died 20 years ago, that "no post-war recovery has died in bed of old age – the Federal Reserve has murdered every one of them".
This is not to suggest the Fed is wrong to pursue its current strategy but to recognise that monetary tightening is a blunt instrument and can have unwanted consequences.
For US equity markets, it seems logical that such Fed policy moves may not yet be reflected in lower earnings – even if earlier drops in stock prices have made price-to- earnings ratios look more realistic.
In China, there are also risks to economic growth but of a different kind. The political will in Beijing to persist with its
"dynamic zero-Covid"
policy remains solid, even if the emphasis has moved away somewhat from reliance on lockdowns as the first line of defence against the spread of the coronavirus and towards
mass testing
and then, when cases are detected, to localised quarantine measures.
Widespread lockdowns come with economic downsides but there is also a cost to mass testing. "Mass testing is not great for consumer sentiment since citizens must live with the constant threat that they could be ensnared in a lockdown if their undisciplined neighbour tests positive," argued Lawrence Brainard and Jon Harrison of research house TS Lombard last week.
In that vein, Beijing may have avoided a citywide lockdown in May but consumption and production
still plummeted
.
For now, while other major economies have concluded that the virus is now endemic and so cannot be eradicated, China's government has decided that continuing with its zero-Covid strategy is in the country's best interests.
Beijing does have
policy levers
that it can pull to try to mitigate the economic impact of its Covid-containment strategy but whether they will suffice, to enable China to achieve its stated goal of GDP growth of around
5.5 per cent
for 2022, remains questionable.
Indeed, a recent survey of economists by Bloomberg saw expectations for Chinese growth in 2022 down at 4.1 per cent.
Yet, at last week's virtual
BRICS Business Forum
, President Xi Jinping said that China will "strengthen macro-policy adjustment and adopt more effective measures to strive to meet the social and economic development targets for 2022 and minimise the impacts of Covid-19".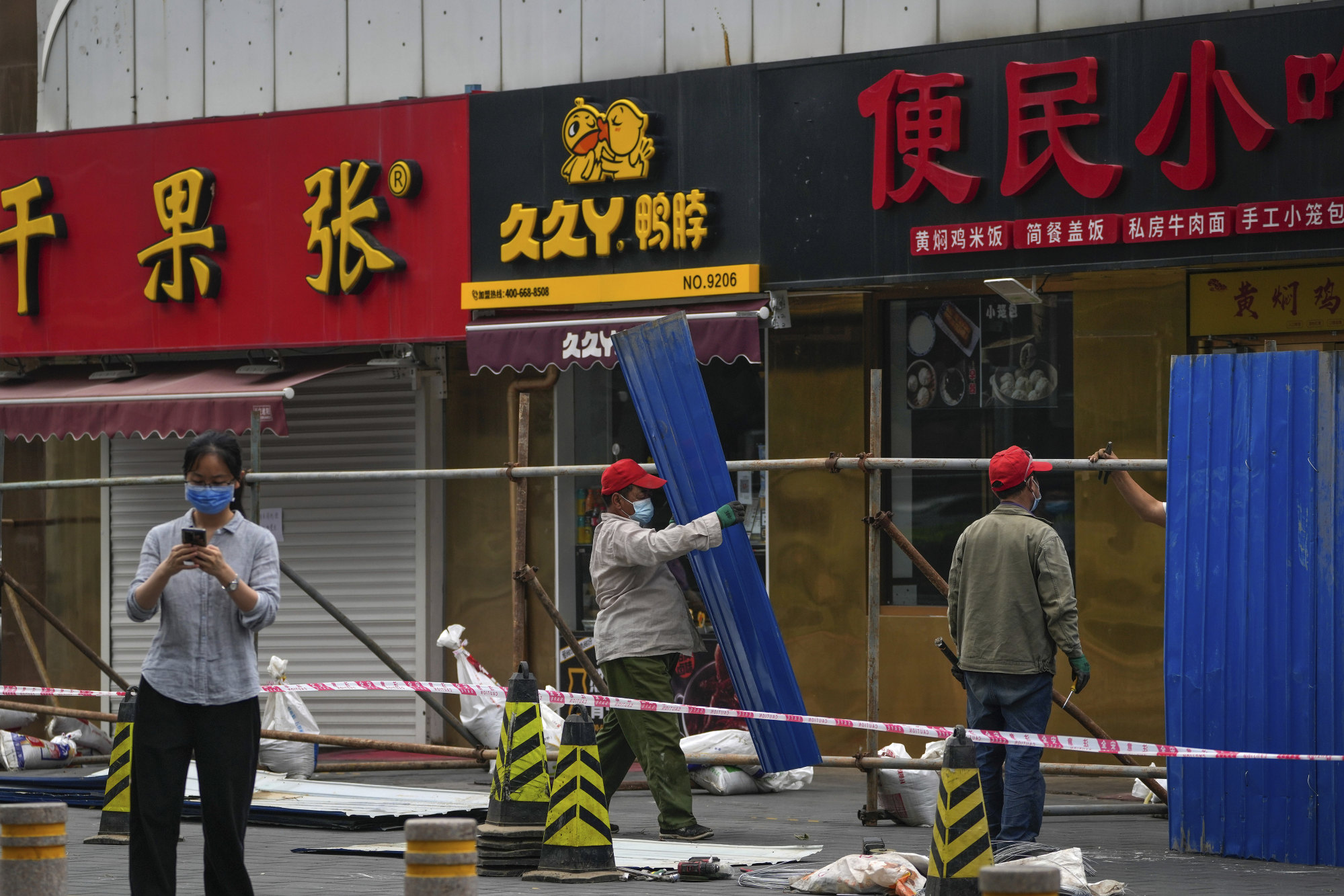 Th State Council unveiled a
33-point policy package
in May to help get the economy back on track and the People's Bank of China, especially in the absence of the kind of inflation the Fed is contending with, does have monetary policy options at its disposal.
But until Chinese consumer sentiment recovers, having in April
hit its weakest level
since the data first began to be collated in 1991, it's always going to be an uphill struggle to keep the pace of economic expansion on track.
Maybe Powell's hopes for a US economic "soft landing" will be achieved and a recession averted. Maybe Xi's hope, that China will hit its 2022 growth target, will be fulfilled. Or maybe that's all just wishful thinking.
Neal Kimberley is a commentator on macroeconomics and financial markets