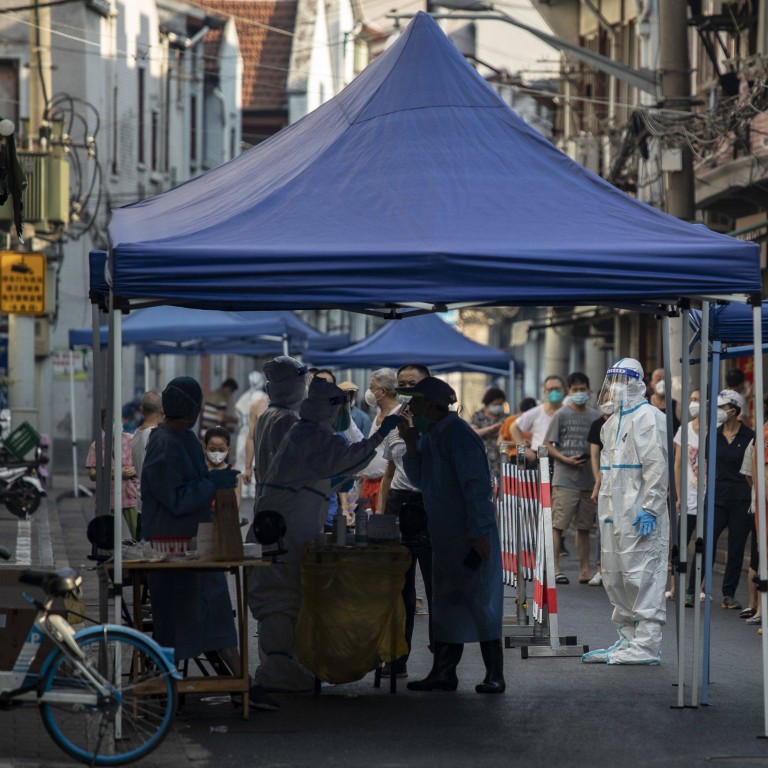 Opinion
Macroscope
by Nicholas Spiro
Macroscope
by Nicholas Spiro
Will China's 'zero-Covid' policy thwart its plan for infrastructure-fuelled stimulus?
While the US central bank aggressively tightens monetary policy, China is going back to its old playbook of stimulus via public investment
However, the tensions between Beijing's public health policies and its shifting economic priorities are a key impediment to effective stimulus
Credit growth is already rebounding sharply. Aggregate financing – a broad measure of the flow of credit in the economy – surged to 5.2 trillion yuan last month. That is the highest amount for the month of June, according to data from the People's Bank of China dating back to 2017.
Battered commodity markets, which are sensitive to the outlook for the world's second-largest economy given that it accounts for large amounts of annual demand for many raw materials, showed signs of stabilising last week. In a report published on July 8, JPMorgan said an acceleration in bond issuance "would underpin our confidence in China's infrastructure-driven demand recovery" in the second half of this year.
Infection rates in China are ticking up again. According to Nomura, 31 cities accounting for 25.5 per cent of economic output were implementing full or partial lockdowns as of July 11, up from 11 cities constituting 14.9 per cent of output the previous week.
This partly explains the muted response in markets. A Bloomberg index of industrial metals has dropped a further 23 per cent since early June. Copper, traditionally seen as a barometer of economic activity, is down a further 11 per cent this month.
To be sure, the sell-off in commodities reflects broader worries about a global recession. Even if investors were more confident about the reopening of China's economy, they have to contend with inflation-fixated central banks in developed economies that seem determined to crush inflation come what may.
Yet, it is the sharp tensions between China's public health policies and its shifting economic priorities that are the main impediment to effective stimulus. That Beijing appears willing to allow these tensions to persist indefinitely is particularly concerning.
Nicholas Spiro is a partner at Lauressa Advisory