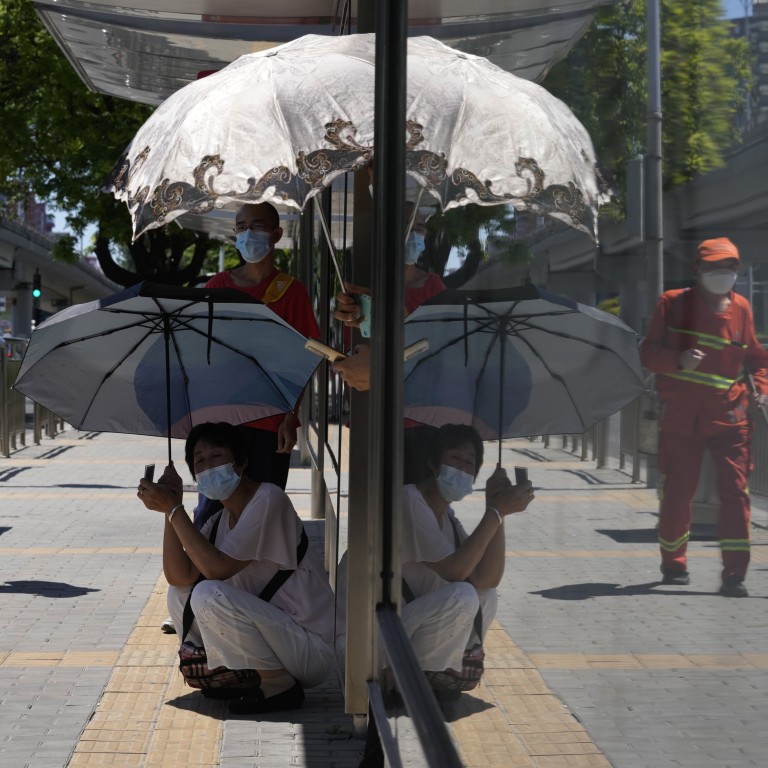 Global heatwaves show urgency of adapting to changing climate
Soaring temperatures across China, India, Pakistan, Japan, the US and Europe are endangering people's health and countries' energy grids
Cooling buildings and warming the planet could become a vicious cycle, potentially blowing the world's 'energy budget' needed to limit the global temperature rise to 2 degrees
These extreme highs were beyond the physical tolerance of many. Early reports indicated more than 90 deaths across India and Pakistan as a result of the heatwave.
Japan is not the only country facing the risk of energy shortages during a heatwave, and neither is it the most severely affected. Heatwaves, cooling and electricity shortages have long been tightly connected, as cooling accounts for nearly 20 per cent of the total electricity used in buildings around the world, according to the International Energy Agency (IEA).
Global energy consumption from the cooling sector is projected to grow about 2.5-fold to 9,500 terawatt hours by 2050, according to a 2018 study from the University of Birmingham. That is 50 per cent higher than the IEA's "energy budget" needed to limit the global temperature rise to 2 degrees.
Accelerated technological progress and a swift transition to renewable energy are essential to achieving that goal. Without that transition, cooling buildings and heating up the planet will become a vicious cycle.
Urban adaptation is also an essential part of this effort, especially in cities located on or near the coast. A 2021 Greenpeace study of seven Asian coastal cities showed that their economies are increasingly vulnerable to climate change as unpredictable extreme weather events grow more frequent.
Dr Li Zhao is a senior researcher at Greenpeace East Asia. Yiwei Gan is a campaigner at Greenpeace East Asia