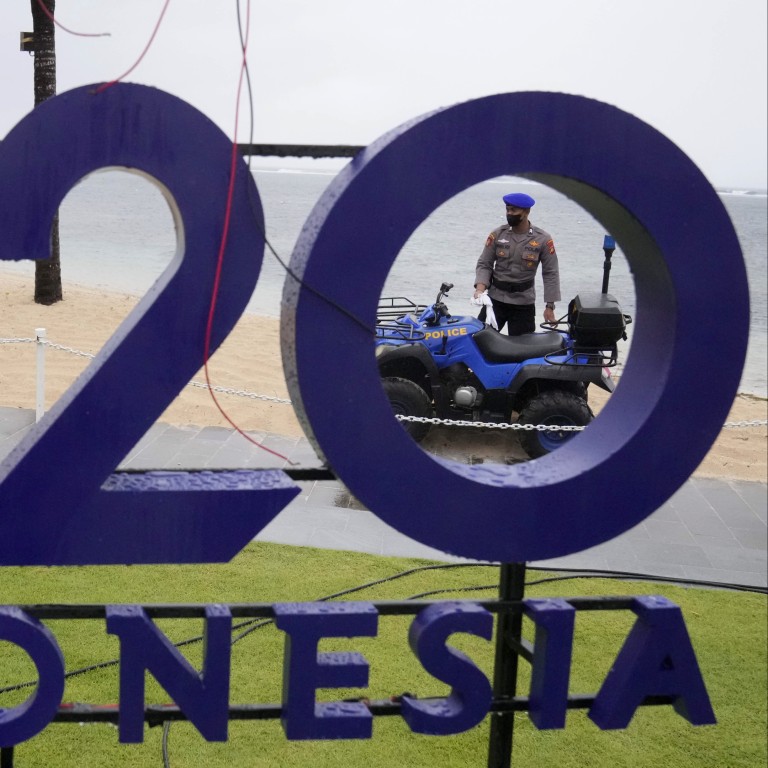 Opinion
Macroscope
by Anthony Rowley
Macroscope
by Anthony Rowley
Heed the warnings of a global economic crisis from those in the know – and ignore those saying everything's fine
Don't be distracted by the siren voices of analysts reassuring that all is well with the global economy
Rather, listen to the likes of the IMF, World Bank and Asian Development Bank, whose top officials know what's really going on
Those who really know what's going on in the global economy and those from the world of finance and markets often seem to inhabit parallel universes – one, where practitioners have to deal with real-world problems, and the other, where the priority is to spin a plausible yarn.
This dichotomy has never been more apparent with leaders of multilateral institutions warning in ever stronger terms of impending food, fuel, finance, climate change and other crises, while market analysts talk blithely of inflation peaking and markets recovering.
The recent
meeting in Bali
of finance ministers and central bank governors from the G20 group of advanced and emerging economies heard a true tale of woe from people whose business it is to "tell it like it is", while other commentators were focused on telling markets what they want to hear.
Why should it matter what market commentators and financial analysts think or say, provided that those in government and other official organisations are aware of what needs to be done? They, after all, are the policymakers or "doers" and not just "sayers".
It matters a lot. Financial markets are places where a nation's savings are pooled, and in vast amounts in market economies. If the message being fed to savers and investors is that all is well with the world when it isn't, then we have "market failure".
Consider the very different kind of message delivered recently by people like International Monetary Fund managing director Kristalina Georgieva, World Bank president David Malpass (both at the G20 meeting) or by Asian Development Bank chief economist Albert Park (at the Foreign Correspondents' Club of Japan).
Georgieva's G20 speech was one of the most disturbing I have ever heard. It was not just the litany of challenges she outlined that was scary as much as that they threaten to erupt into a confluence of crises that could overwhelm the global economy.
The macroeconomic situation is extraordinarily – perhaps uniquely – grim and it is easier to see it getting worse than better in the short to medium term. As Georgieva put it, picturesquely, "I wish the global economic outlook was as bright as the sky in Bali, but unfortunately, it is not."
Downgrading growth estimates is not the same as forecasting a recession but there is little to suggest that the global economic contraction has hit the bottom. We are more likely to have entered a self-reinforcing downward dynamic.
As Georgieva observed, downside risks "could deepen – especially if inflation is more persistent – requiring even stronger policy interventions which could potentially impact growth and exacerbate spillovers particularly to emerging and developing countries".
It's not exactly a pretty picture and World Bank president Malpass did not mince his words either. The Covid-19 pandemic and Russia's invasion of Ukraine, "have caused a humanitarian and economic catastrophe", he said. "Recessions are likely in many countries."
The list of threats goes on and, as Georgieva, again, observed: "Finally, we cannot lose sight of the most pressing crisis of all: climate change." A "fresh impetus for global cooperation will be critical to confront the multiple crises the world is facing," she said.
So, what to do? First, we should stop listening to siren voices from commentators suggesting the worst is over and that it's time to get back into the market. Rather, listen to what the likes of the IMF and World Bank are saying. Think through the situation.
For policymakers and politicians, be brave enough to sound the alarm and push for action to end conflict and restore international cooperation, even if it doesn't win votes. For the public, take to the streets if needed and urge governments to get serious.
Anthony Rowley is a veteran journalist specialising in Asian economic and financial affairs