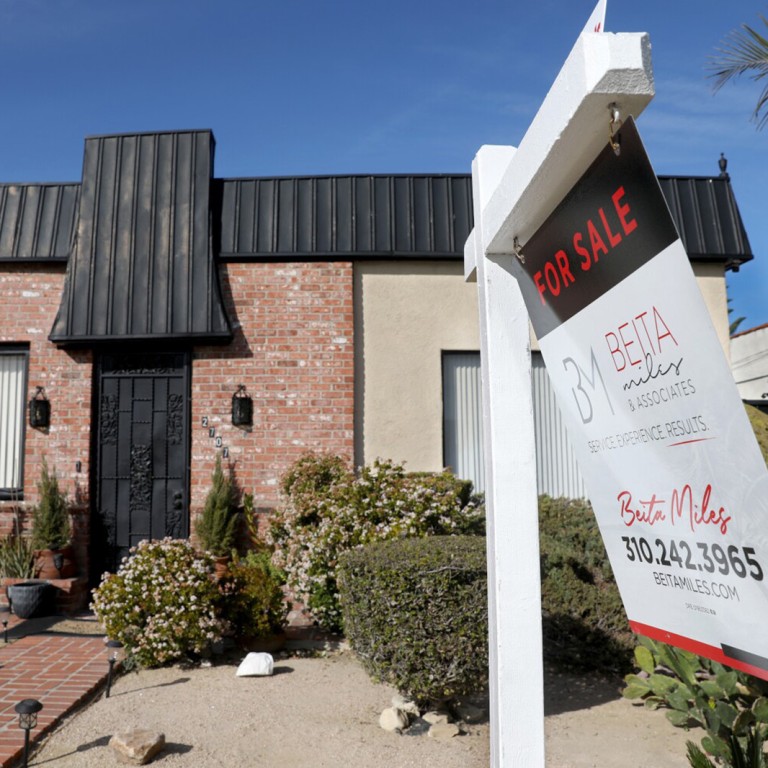 Opinion
The View
by Nicholas Spiro
The View
by Nicholas Spiro
Why Chinese buyers are still a force to reckon with in California's property market
While the 'China shock' has subsided, Chinese buyers still lead the pack in the dollar volume of US homes purchased and the average purchase price
Public schools and universities, high quality of life and a lack of scapegoating for rising home prices make California an attractive destination
California, the most populous state in the United States, witnessed a surge in purchases of residential properties by Chinese buyers a decade ago. According to data from the California Association of Realtors, a record 8 per cent of homes in the state were sold to foreign buyers in 2013, a large percentage of whom were Chinese.
A paper published by the
US Federal Reserve
in June 2020, which analysed property transaction data in California, noted that the US real estate market experienced a "China shock" between 2007 and 2013. The study also identified a "home bias" in Chinese purchases, with acquisitions concentrated in areas historically populated by ethnic Chinese, in particular the
San Francisco Bay Area
.
Fast forward nine years and the shock has subsided.
Foreign purchases of American homes
, which peaked in US dollar volume terms in 2017 at US$153 billion, dropped to US$59 billion in the 12 months to the end of March 2022, according to data from a survey published last week by the National Association of Realtors (NAR).
However, while purchases by Chinese buyers fell sharply from US$31.7 billion in 2017 to US$6.1 billion, China remained the top foreign buyer in terms of the dollar volume of homes purchased and the average purchase price, the survey revealed.
Chinese buyers paid an average of US$1 million per property, with 31 per cent buying in California and 58 per cent making an all-cash purchase. Moreover, 52 per cent bought their home for use as a primary residence, with a further 8 per cent acquiring a property for student use, the survey's findings showed.
In a sign that many Chinese buyers have settled down in the US and
become more knowledgeable
about the property market, 57 per cent bought homes in suburban areas. That is compared with 29 per cent in central business districts, the NAR found.
To be sure, the results of the poll should be treated with caution. There is a lack of detailed state- and city-level data, but also the figures are mostly from last year, when pandemic-induced restrictions were still in place and mortgage rates had yet to rise sharply.
Still, the findings shed light on some of the key factors driving Chinese purchases of Californian property. Although much has changed since the heyday of Chinese investment
in US real estate
in the middle of the previous decade, some of the initial motivations for buying homes in the Bay Area still hold true today.
One of the most important is the quality of the region's public schools and universities, several of which are among the top-ranked in the US. In Silicon Valley – the area south of San Francisco that has long been the world's pre-eminent hub for technology – Chinese buying power has been particularly strong in neighbourhoods with the most prestigious schools, said Audrey Sun, listing agent at DeLeon Realty in Palo Alto.
Attractions that drew wealthier Chinese buyers to Western countries' real estate markets – a better quality of life, strong rule of law and strong property rights – have taken on greater significance in the sphere of education since President Xi Jinping launched a crackdown on the nation's
private tutoring industry
, exacerbating problems stemming from a hyper-competitive education system.
Stricter
capital controls
in China undoubtedly contributed to the sharp fall in purchases of US homes. Yet, a combination of the transfer of assets offshore and a shift away from transactions involving investors living in China towards acquisitions by recent Chinese immigrants have helped sustain purchases, particularly by cash buyers who are much less sensitive to the jump in rates.
Another key factor driving Chinese purchases is buyers' stronger preference for single-family homes in suburban areas, as opposed to flats in city centres. Not only is this indicative of a more sophisticated and discerning Chinese buyer, it is also a sign of increasing familiarity with the pros and cons of living in urban centres such as San Francisco.
Herman Chan, a broker at Golden Gate Sotheby's International Realty in San Francisco, said many Chinese buyers "grew up in an era when San Francisco was untouchable" but now view the city in a less favourable light, with properties in surrounding counties seen as more desirable. Moreover, Silicon Valley's primacy as a tech hub has been on the wane for the past several years, with many engineers and investors decamping to other US cities with vibrant tech scenes.
Still, some housing experts point to a correlation between areas with large foreign-born Chinese populations and rises in house prices. Research by Benjamin Keys, a professor of real estate at the University of Pennsylvania's Wharton School, shows that Chinese immigrants contributed to the affordability crisis by helping demand for employment accelerate at a much faster pace than the supply of housing, particularly in the Bay Area.
Yet, unlike in Canada and Australia, where Chinese buyers have been scapegoated for
driving up home values
, foreign purchasers in the US have been spared punitive taxes on property transactions. Instead, the political finger of blame for the lack of decent and affordable housing in America has been pointed at private equity funds, which have bought up single-family homes to rent out.
The China shock in California's property market has long since passed. Yet, with the country's largest Chinese-American population and many of its top schools and universities, the Golden State will continue to be the driving force behind Chinese purchases of US residential properties.
Nicholas Spiro is a partner at Lauressa Advisory