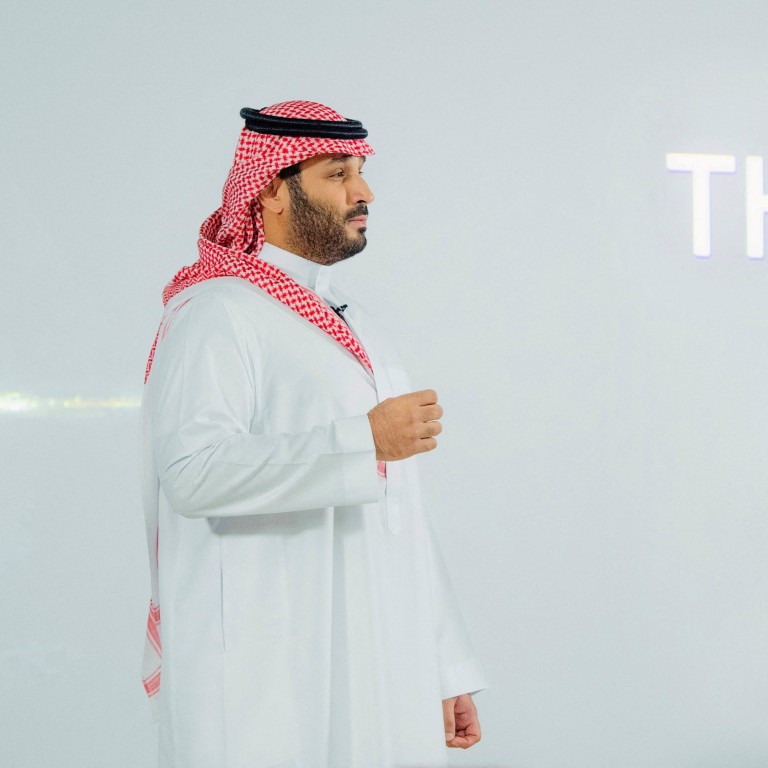 Opinion
Inside Out
by David Dodwell
Inside Out
by David Dodwell
Saudi crown prince's desert megacity is a classic case of billionaire hubris
Saudi Arabia plans to build a 170km-long skyscraper across empty desert, providing zero-carbon living in one of the world's top fossil-fuel economies
The unrealistic vision suggests Mohammed bin Salman has been listening to yes men for too long
There is something beguiling about billionaires' trophy obsessions, no matter how ridiculously dystopian they are. Think of the billions being spent by Elon Musk, Richard Branson and Jeff Bezos on
space travel
and the ego-driven quest to reach Mars.
But there is something more disturbingly gravity-bound in Saudi Crown Prince Mohammed bin Salman's Neom, a proposed city in the desert, in which the defining feature will be
"The Line"
: a 170km-long mirror-clad skyscraper, or "groundscraper", 200m wide and 500m high, that cuts deep across the austere desert starting from the Red Sea.
When (or rather if) complete, it would be intended to house 9 million people "in an environment free from roads, cars and emissions", providing in the words of the crown prince (colloquially known as MBS) "a civilisational revolution that puts humans first, based on a radical change in urban planning". He calls it "zero gravity urbanism". Down in the gravity-bound Saudi desert, the ultimate price tag stretches beyond US$500 billion.
The Line – indeed the entire Neom project, which is part of MBS' Saudi Vision 2030 to
diversify away from oil
– would be more welcome if it were convincingly focused on pioneering a zero-emissions future. MBS talks of green power, sustainable vertical farming, desalinated water supplies and a train service that will whisk residents from end to end in just 20 minutes.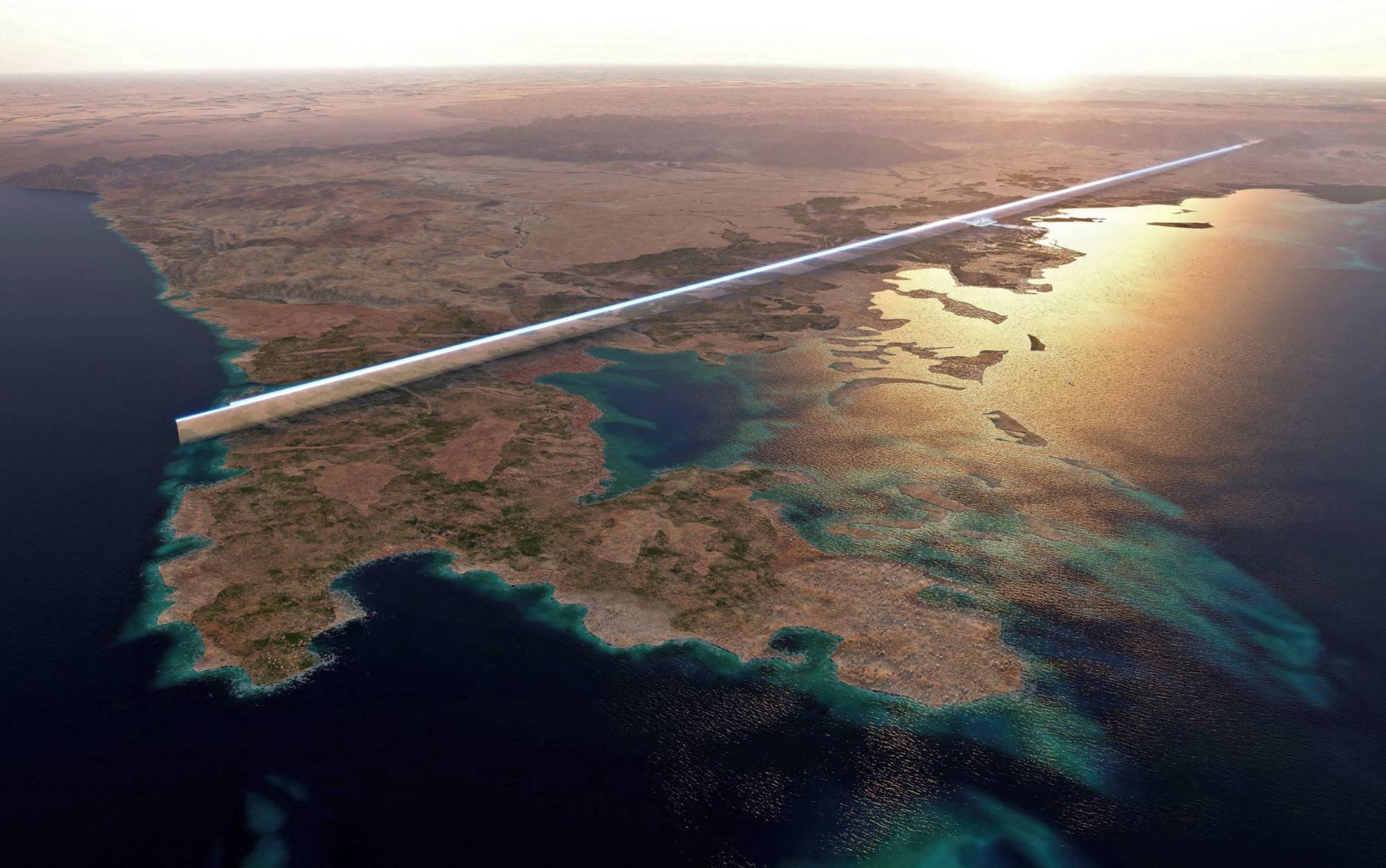 If this is not unhinged billionaire hubris, what is? Can we really imagine wealthy Saudis giving up their cars to share a high-speed train with the
migrant workers
that will undoubtedly be needed to keep the city running? As Robert Worth wrote in
The
New York Times
last year, "why would anyone want to move there? And why a city shaped like a strand of capellini?"
But it is when you drill down into some practical realities that the vision really echoes hollow. I am reminded of the lost traveller who asked a farmer the best way to the city. The reply: "first of all, I would not start from here". As Edwin Heathcote, Financial Times' architecture correspondent, noted last week, "if you wanted to build a city of the future you wouldn't start in the desert".
There is something uncomfortably bemusing about Saudi Arabia using its colossal oil wealth to build a city of the future that is free of fossil fuels, or as Heathcote more acidly calls it, "a city defined as a wall, driven through an uninhabitable desert, hermetically sealed and reliant solely on technology to make it liveable".
Once you look beyond the shimmering brittle sensuousness of designs for The Line, you realise the idea is neither practical nor original. Could I walk out from this 200-metre-wide strip in the desert for a weekend family stroll? Where are my mountain biking trails? Where is the transport infrastructure to get everyone to and from this car-free utopia?
Why does a building that is already taller than Hong Kong's ICC, or the Eiffel Tower have to stretch for 170km? Why not start modestly with a kilometre or two, and see how it goes from there?
This is where The Line is fundamentally unoriginal. I am reminded of Hong Kong's Harbour City, built in 1966 by the Wharf Group, which includes residential and office towers, three luxury hotels, a large cinema, 450 retail stores and 70 restaurants stretching for the better part of a kilometre along Canton Road, with the Star Ferry at one end and cruise terminals to the side.
For sure, from an environmental point of view, it could be greatly improved upon today, but at least Harbour City has 50 years of evidence on who would use it and why.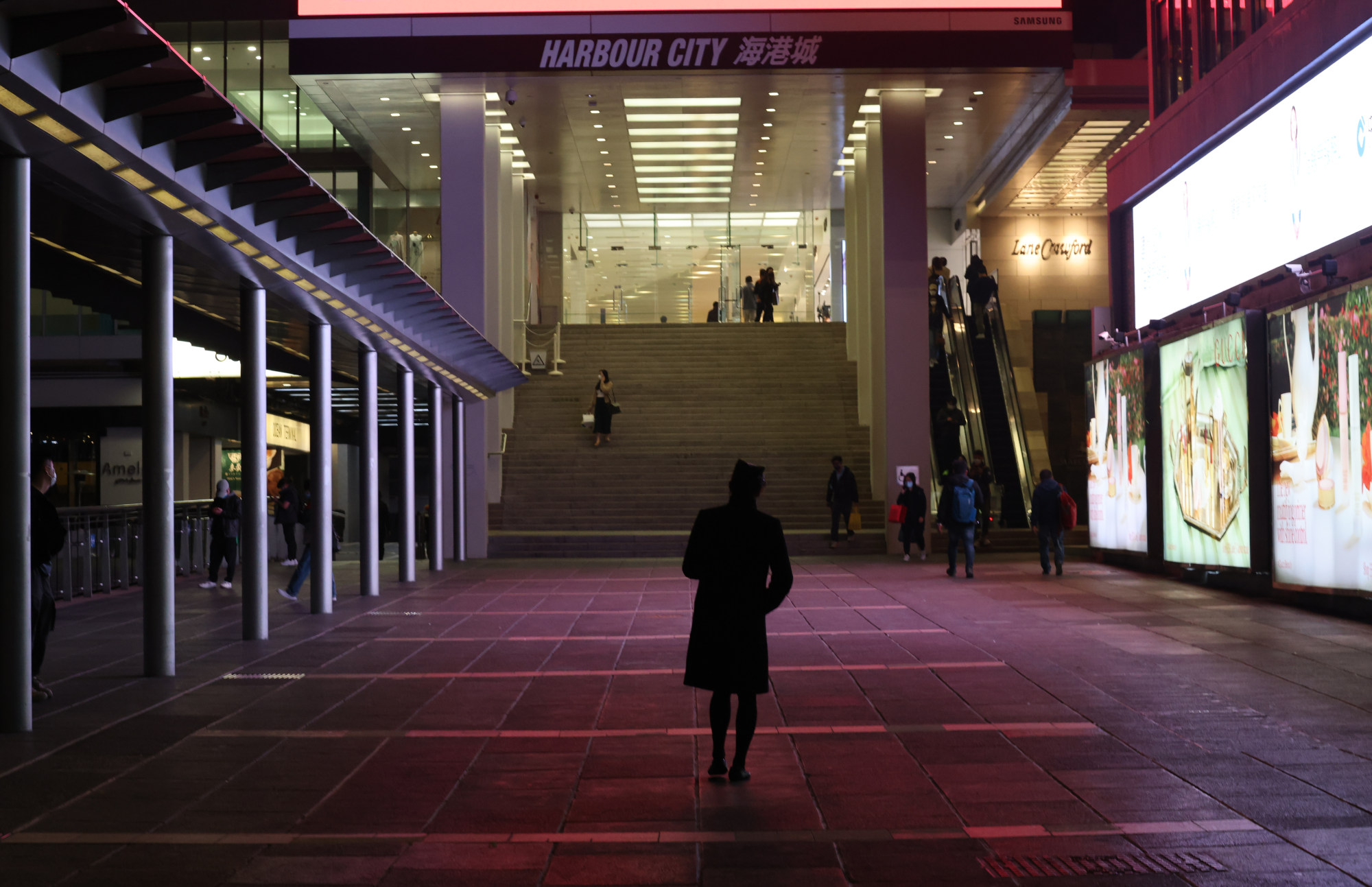 As architectural blogger cairobserver commented, "a wall stretching [170km] is reminiscent of colonial demarcations born out of militarised paranoia, such as the fence between the US and Mexico".
Such projects have a long history of hubris and testosterone that has driven megalomaniacs and emperors to build walls over the centuries. One thinks not just of Qin Shi Huang and his visionary but ineffectual Great Wall of China, but of
Donald Trump
: "I would build a great wall, and nobody builds walls better than me, believe me."
MBS sees The Line as the focal heart of the new Neom tourism zone. But where will these tourists come from? At present, Saudi Arabia attracts around 20 million international tourists a year, almost all religious pilgrims undertaking haj or umrah. Most come from Bangladesh, Pakistan, Indonesia, Yemen or the Gulf States.
How many of them will have the funds to buy a home along The Line, or to stay in the nearby luxury resort of Amaala, is open to question. Amaala will be targeting "the world's top 2.5 million ultra-high-net-worth travellers", with bathing suits and alcohol permitted – hardly the haj pilgrim profile.
Worth, of the NYT, captured this conundrum: "The hubris underlying these proposals, nourished by generations of yes men, including well-paid Western consultants, will be familiar to anyone who has spent time in Saudi Arabia."
Like many in the architectural community, Worth and Heathcote carry more than passing scepticism over whether The Line will ever get built. Several on the archinect.com site said we should think of it as nothing more than "a thought experiment, not a design solution", "a nice dystopian sandbox game" or "a piece of architectural satire".
Marcello Di Cintio, in his memorable book on the dubious value of walls through history, probably best addressed MBS' logic in building The Line, as "an illusion to soothe an anxious nation". That, and the normal billionaire obsessions.
David Dodwell researches and writes about global, regional and Hong Kong challenges from a Hong Kong point of view