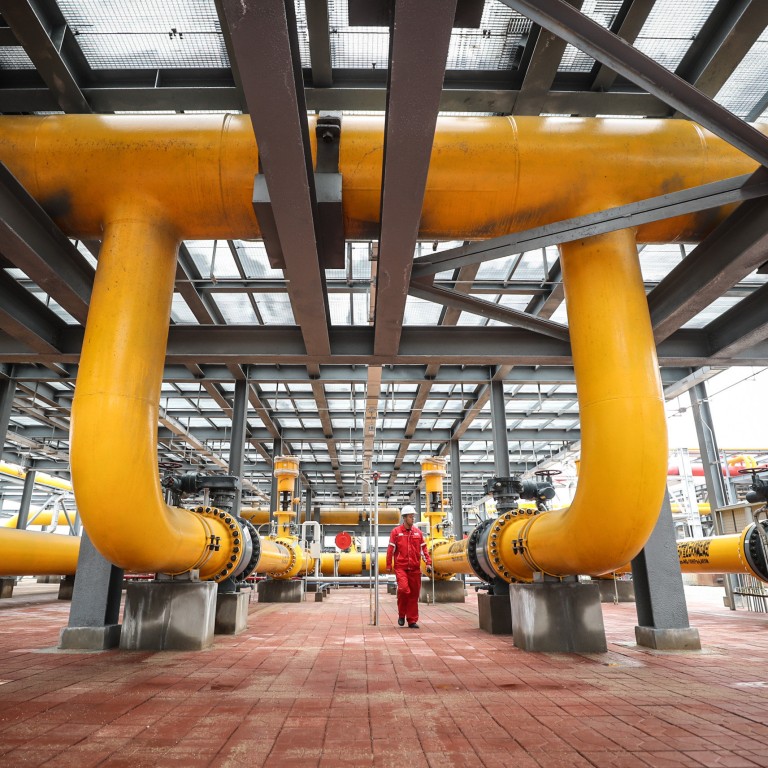 Opinion
Macroscope
by Neal Kimberley
Macroscope
by Neal Kimberley
As Ukraine war puts strain on energy supplies, China must ensure its slice of the fossil fuel cake is secure
Energy production constraints and increased winter demand mean it's not just the price but the access to energy that policymakers need to consider
The move away from fossil fuels in the fight against climate change comes with costs which current circumstances are only exacerbating
Oil prices may have edged lower last week on market fears about slowing global economic growth but winter is coming to the northern hemisphere. Homes will need to be heated and even slowing economies do not run on fresh air. As a massive energy importer, China needs to make sure its requirements will be met even if the choices it makes don't necessarily go down that well in Western capitals.
There is every possibility that energy production constraints amid increased winter demand will result in higher prices but it's not just the cost of energy that policymakers need to consider, it is access to it.
It's that access that China needs to be locking in.
That doesn't mean the imported energy that the European Union needs has suddenly plummeted, far from it, but what it does mean is that the EU, having decided that it no longer feels comfortable buying Russian energy, now has to source it from somewhere else and pay up for that energy as required.
In that sense, with China and India having upped their purchases of Russian energy in recent months, the reduced dependence of both Beijing and Delhi on oil and gas from other suppliers has arguably freed up supply that can be redirected to Europe.
While acknowledging that the stance both China and India have taken towards the war in Ukraine might irk nations fully backing Kyiv, from a purely energy demand and supply perspective, if Beijing and Delhi had also forsworn Russian energy, then that would have only magnified demand for and the price of non-Russian energy.
As it is, if you imagine global energy supply as a cake, it's still roughly the same size as it used to be, it's just being sliced up differently.
But there's another problem. The cake needs to be bigger but the ingredients just are not there.
China, the world's biggest buyer of crude, imported 8.72 million bpd in June alone.
Elsewhere, in an attempt to bear down on domestic gasoline prices, Washington has released in excess of 125 million barrels from its Strategic Petroleum Reserve this year, with more to come. The US Strategic Petroleum Reserve has been depleted to a level not seen since June 1985.
Short-term energy price movements aside, all countries still want a piece of the fossil fuel cake and there is only so much to go around.
Beijing must ensure that China's own slice is secure.
Neal Kimberley is a commentator on macroeconomics and financial markets