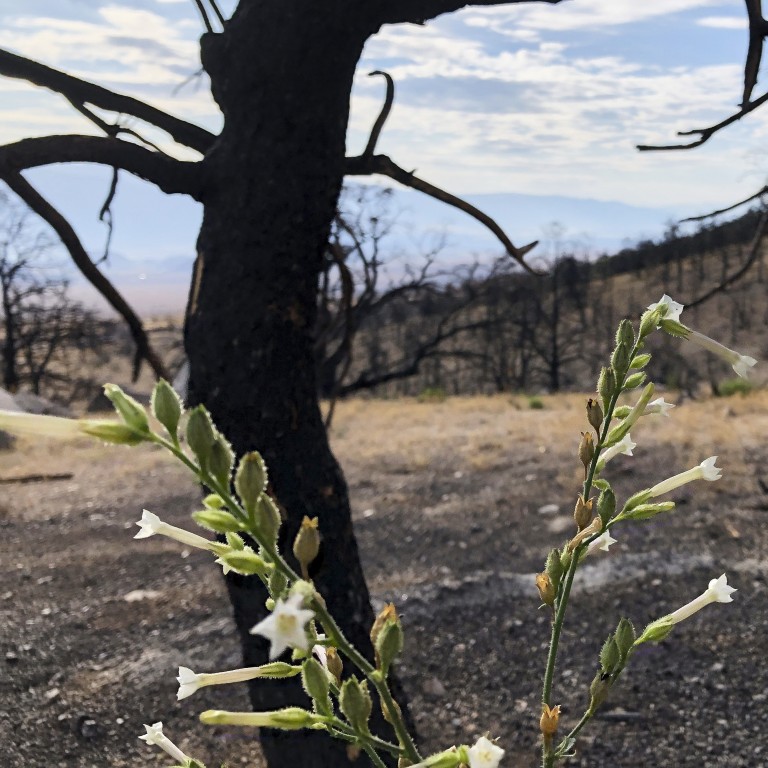 Opinion
Inside Out
by David Dodwell
Inside Out
by David Dodwell
Raging wildfires call into question carbon trading's role in climate change fight
Carbon trading has been called 'a false solution to the climate crisis', while forest offset schemes in the West are in peril as wildfires rampage
Yet, carbon markets are here to stay and the world must make them work in reaching climate change goals
For the lobby group Global Witness, it is a "corporate offsetting fallacy". For companies watching wildfires rage across California, it is seeing your "net zero" ambitions go up in smoke. It is the business of buying "offsets" to help your company tell the world it is on track to reach "net zero" carbon emissions by 2050.
I must confess to a long-standing bias against carbon trading. Since the 1997 Kyoto protocol first provided regulations for
carbon trading
and offsetting, I have harboured deep scepticism about their value. Too many of the punters engaged in the development of now-huge global
carbon markets
were primarily driven by the exciting prospect of a lucrative financial product.
Whether carbon trading and offsetting meaningfully contributed to achieving "net zero" by 2050 seemed incidental, as market traders made fortunes creating new financial products that helped global enterprises embrace environmental virtue.
With an estimated 64 carbon pricing markets now active globally, and another 30 under development – Hong Kong Exchanges and Clearing has just set up the Hong Kong International Carbon Market Council – there are many happy to use these markets to meet their "net zero" challenges.
A Corporate Climate Responsibility Monitor report released by the NewClimate Institute and Carbon Market Watch in February examined 25 of the world's biggest companies and found that half of them have no absolute emissions-reduction goal for their "net zero" target year. The report also revealed that 19 of the multinationals intend to use offsets to reach their climate targets.
Global Witness says carbon trading is "a false solution to the climate crisis", which allows companies to wield offsets "as environmental credentials, while using them as a permit to pollute". It adds: "Companies cannot continue to use offsetting as a crutch for their climate responsibility claims, because it simply isn't viable."
An Oxfam report noted that if just four of the world's leading oil and gas producers –Shell, BP, TotalEnergies and Eni – are to achieve "net zero", they would need to plant forests across an area twice the size of the United Kingdom.
Probably the deepest concern is the impossibility of guaranteeing the permanence of such natural offsetting projects. As California has already suffered more than 4,900 wildfires this year, with the
largest of them
consuming 22,000 hectares, a number of forest carbon offset projects have literally gone up in smoke.
This deals the companies that invested in these offsets a double blow: first, their offset no longer exists, so they are back to square one in terms of reaching "net zero"; second, the fires have created huge volumes of additional carbon dioxide emissions. Reuters reported last month that in 2021, wildfires mainly across Siberia, the US and the Mediterranean accounted for 1.76 billion tonnes of carbon dioxide emissions, and that fires so far this year suggest wildfire emissions will rise even higher.
As news channels focus on these fires as part of the narrative of
Europe's unrelentingly hot summer
, it is important to remember that the largest – and least noticed – losses of tree cover occur every year across Siberia: about 6.5 million hectares in 2021, of which 80 per cent was lost to wildfires. But barely any of Russia's boreal forest is involved in the global carbon offsetting business, so the impact on companies using offsets to buy their way to "net zero" is negligible.
That is not true of Spain, where LandLife, a reforesting company at the heart of the offsetting business, accidentally but embarrassingly sparked a 14,000-hectare wildfire in Aragon. Having planted 6 million trees over 6,000 hectares of restored land, its standing in the offsetting business is in shreds.
In California, the cap-and-trade programme has emerged as one of the world's biggest public markets for carbon offset credits. Yet, a study by CarbonPlan published in May this year not only revealed how difficult it is to quantify exactly how much carbon dioxide can be sequestered by forest-based offset projects, but also concluded that the forest fires of the past couple of years have jeopardised California's hopes of developing offset projects that can be reliably sustained to the end of the 21st century.
Under the California scheme, forestry projects keep carbon credits in reserve in a "buffer" to make sure wildfires cannot compromise the offset market over the coming century, but this reserve has been all but depleted in less than a decade. In marvellously neutral scientific prose, the report said that "forests are subject to significant socioeconomic and physical risks that can cause temporarily stored carbon to be re-released into the atmosphere". In short, 95 per cent of a century's worth of "insurance" against wildfire loss has been consumed in less than a decade.
It appears that forest offset schemes have so far not only failed to provide a credible corporate route to "net zero", but, worse, they have also done little to stem the loss of tree cover worldwide. While annual losses have fallen since the peak year of 2016, we have still lost 437 million hectares – about 11 per cent of global tree cover – since 2001, releasing 176 gigatonnes of carbon dioxide into the atmosphere.
Despite these failings, and my personal misgivings about the role carbon trading will play in getting us to "net zero", the reality is that carbon markets are now deeply entrenched. The World Bank noted recently that more than two-thirds of countries are planning to use carbon markets to meet their "nationally determined contributions" to the Paris Agreement.
Meanwhile, thousands of companies are now committed to using offset projects to reach their 2050 "net zero" targets. Like them or not, we need to make them work – not for the traders, but for the global climate.
David Dodwell researches and writes about global, regional and Hong Kong challenges from a Hong Kong point of view